The Best Cooking Classes in Beijing, China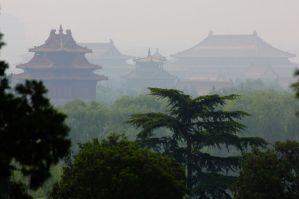 Beijing, China's massive capital, has history stretching back 3 millennia. Yet it's known as much for its modern architecture as its ancient sites such as the grand Forbidden City complex, the imperial palace during the Ming and Qing dynasties. Nearby, the massive Tiananmen Square pedestrian plaza is the site of Mao Zedong's mausoleum and the National Museum of China, displaying a vast collection of cultural relics. Few places on earth can match the extraordinary historical panorama on display in Beijing. There are six Unesco World Heritage Sites in this city alone, and it's not just the ancient architecture that wows tourists. Beijing is also home to some of the world's most innovative modern buildings. Constantly reimagining itself as it races towards the future, yet inextricably linked to its glorious, notorious past, Beijing is as compelling as it is complex. Food is an obsession for the Chinese and the dazzling array of different dishes you'll encounter in Beijing reflects the sheer joy locals take in eating. Dining out is the main social activity; it's in restaurants that Beijingers party with friends, romance each other, hold family reunions and do business, and the sheer variety of places to eat here is mind-boggling. With such a high importance on food and dining, it is definitely one of the not to be missed features of the city, and there are several cooking classes available to teach you how to keep these flavors with you long after your trip ends.
Greet your guide at a central location in Beijing and venture to a nearby food market to immerse yourself in the exotic sights and smells of the area. Browse stalls bursting with fresh produce and gain fascinating insight into the remarkable range of fruits and vegetables from your guide. After purchasing your ingredients, weave your way down a hutong (alleyway) to commence your class in a local family's home. On arrival, discover the dishes on the menu and absorb the welcoming ambience of the local home. Depending on the day, prepare dim sum or hearty main dishes inspired by a variety of Chinese cultures. Vegetarians can choose to prepare an entirely meat-free menu on a selected day of the week. Acquire the knowledge of how to use woks and cleavers; see which seasonings create flavorful dishes; and if you're making dim sum, create dishes like barbecued pork buns, stir-fried noodles and sesame rolls. Those preparing main meals may make steamer ginger fish, sweet and sour pork and stir-fried chili beef. At least one vegetarian dish is prepared each day. On completion of your dishes, take a seat at a family table and feast upon the fruits of your labors while chatting to your guide and group. After enjoying your bounteous banquet, depart from the class and explore the city independently.

offered by Viator
Meet your guide at the ticket office of the Drum Tower at 10am. The activity will start with a visit to a local vegetable store. You will have the opportunity to see some fruits and vegetables you might have never seen before. Dumplings are a traditional Chinese food loved by almost everyone in China. It is the main dish people will have on Chinese New Year's Eve to wish prosperity in the New Year. Nowadays people can buy already made dumplings in the market and restaurants, but the homemade dumplings are always tastier. Escorted by your guide, you will arrive to a traditional courtyard where you will learn how to cook dumplings with the help of the resident chef. After the cooking lesson you will probably be hungry, so be ready to enjoy the lunch you have prepared. After a wonderful day learning the secrets of Chinese cooking you will make your own way back to your hotel.

offered by Viator
Chinese food is a fast, easy and healthy cuisine. Today, you'll learn how to cook like the pros, with a local market visit and expert cooking class that you'll remember for the rest of your life. The tour begins in the morning with a visit to the market, where you will learn about the ingredients and produce that is common to Chinese cooking. Your guide will help you pick out the best products for you to cook with.
After the market, you'll learn the differences between the many types of condiments. From light to dark soy sauce, white vinegar to dark vinegar, cooking wine to Shaoxin, there are many things to know and you'll learn the different quality grades and good brands. Finally, it's time to get your wok ready. You'll learn the basic knife skills necessary to make 5 dishes that you'll cook for your own lunch. After lunch, your guide will take you to a century-old Daoxiangcun Food Store where you can shop just like the locals, now that you know the ins-and-outs of Chinese cooking.

offered by Get Your Guide
Your private tour of Beijing begins with pickup from your hotel lobby at 9:50 a.m. Along with your guide and your group of up to 13 people, head to a local market to buy fresh meat and produce for your cooking class. Learn to cook authentic Sichuan-style chicken, fish flavored pork, cold salads, and dumplings, and then enjoy your freshly made food for lunch. After, take part in a Chinese ceremony and learning how to determine the quality of Chinese tea. Then, continue to the Temple of Heaven, an imperial complex of religious buildings and UNESCO World Heritage Site. Tour the complex to learn about its long history and significance in Chinese culture. Transfer back to you hotel at the end of your tour.

offered by Viator
Share This Article