The Best Beer and Food Tours in Berlin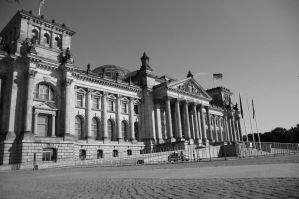 Berlin, Germany's capital, dates to the 13th century. Reminders of the city's turbulent 20th-century history include its Holocaust memorial and the Berlin Wall's graffitied remains. The city's also known for its art scene and modern landmarks like the gold-colored, swoop-roofed Berliner Philharmonie, built in 1963. Berlin's combo of glamour and grit is bound to mesmerize anyone keen to explore its vibrant culture, cutting-edge architecture, fabulous food, intense parties and tangible history. Berlin's richly textured history stares you in the face at every turn. This is a city that staged a revolution, was headquartered by Nazis, bombed to bits, divided in two and finally reunited - and that was just in the 20th century! Walk along remnants of the Berlin Wall, marvel at the splendor of a Prussian palace, visit Checkpoint Charlie or stand in the very room where the Holocaust was planned. Berlin is like an endlessly fascinating 3D textbook where the past is very much present wherever you go. And on top of its rich history and culture, it is a party capital. Forget about New York - Berlin is the city that truly never sleeps. The city's vast party spectrum caters for every taste, budget and age group. From tiny basement clubs to industrial techno temples, chestnut-canopied beer gardens to fancy cocktail caverns, saucy cabarets to ear-pleasing symphonies - Berlin delivers hot-stepping odysseys. With so much to see and do, Berlin is a great place to experience, and there are several options for experiencing the culinary delights of the city.
This 4.5-hour bike tour of Berlin and the Prenzlauer Berg neighborhood begins near the entrance of the TV Tower in Alexanderplatz, a large public square and transport hub in the center of Berlin. After a meet and greet with the guide, get fitted for the proper ride, strap on a helmet (if desired) and take to the streets. Because there is so much to see in Berlin, this tour takes advantage of the many bike paths the city offers. Much of the tour takes place on bike paths and through parks. Also, Berlin is quite flat and easy to traverse by bicycle. With frequent stops to learn about the sites and to take pictures, it makes for a most enjoyable way to explore this fascinating place. The easy 6-mile (10km) trek travels to three of Berlin's best locally owned restaurants. Enjoy a progressive 3-course meal - smaller portions at each restaurant - with a variety of flavors, including some tasty Turkish and Middle Eastern cuisine. Visit Am Wasserturm, Berlin's watertower landmark, and its surrounding park area for some of the best places to eat and shop. Stop on the Oberbaum Bridge to take in a beautiful sunset and make a number of other stops at unique hot spots and learn about the historical sites there. The tour concludes back in Alexanderplatz.

offered by Viator
Arrive at Berlin's Warschauer U-Bahn Station in the morning, where you'll meet your knowledgeable guide. Begin your walking and eating exploration by heading to Berlin's Raw Market, a site that will help put the city's incredible transformation between 1865 and 1989 into context. If you start to feel hungry for more than just information, not to worry: a stop at one of Berlin's best kebab shops is just around the corner. Continue your foot-powered food adventure as you explore some of East Berlin's trendiest art galleries, Soviet-era boulevards and colorful street art before taking a break for 'Flammenkuchen,' a cream-based German tart at a local restaurant. You'll also stop by another boutique bakery, where you can sample a variety of cakes and pastries. If you still have room for more, enjoy some Currywurst, one of Berlin's most iconic street-style sausage meals, and then sample a taste of the city's immigrant community as you enjoy a special Turkish sweet. You'll finish your trip at the East Side Gallery, one of the most famous remaining sections of the Berlin Wall, including the chance to try one last special food treat.

offered by Viator
Germany is one of the world's oldest and most distinguished wine-producing countries. On this 90-minute wine tasting in Berlin, learn how to swirl, smell and taste wine as an expert would and discover some of the best wines in the world. Germany has 13 vineyard regions, each with its own set of customs and traditions, resulting in an outstanding variety of wines. They are famous for white wine - both aromatic and refreshing, most notably, Riesling, and are also considered Europe's sole producer of Pinot Noir, or Spatburgunder outside of France. Taste and learn about both, and more, on this enjoyable wine-tasting trip.

offered by Viator
Join this Berlin pub crawl and night out in Berlin and see the best parts of the city's night life in a one of a kind city that is unique in every way. The famous nightlife is only part of what makes this city amazing, but trust that it's different than what you would expect. Crawl with us as we take to the pubs and bars and end the night in one of Berlin's biggest night clubs. Your tour includes visits to 3 or more hip bars with your personal tour guide, free shots, drink specials, games and competitions, and VIP club entry. In the former East Berlin district the walls are covered in street art and the alternative scene is thriving among the Stalin designed buildings. Socialize with other travelers, and meet locals while enjoying some of Berlin's best bars and our unique atmosphere. Tour the famous Simon-Dach-Strauss and experience the night life in Berlin's alternative district. This guided tour meets at a cozy bar and stops for drinks at a range of venues including cocktail and shisha bars, Electro Lounges, Rock and Steam Punk Bars, and the final stop is one of Berlin's biggest clubs. The informative guides are there to show guests a side of Berlin that won't be found in guidebooks. Pub Crawl Berlin like never before, and discover Berlin's best night life.

offered by Viator
Meet your private guide at a location in Berlin to begin your private food tour. Your first tasting is currywurst, a classic German snack you'll enjoy at a family-owned institution with 35 years of history. Your second and third tastings take place at a market where you'll try fresh buletten and kartoffelsalat (potato salad); then continue to an imbiss, a small food stand, for a hot spring roll, a favorite Asian snack served with sweet and sour sauce. Next up is gluhwein (mulled wine) and a chocolate truffle served at a traditional cake shop before you continue to your seventh tasting, a savory kartoffelpuffer, German street food. Number eight is a Turkish falafel, which you'll order at a window shop, a hidden gem known mostly to locals. Then enjoy a sweet pfannkuchen before your last tasting, an Asian pastry. Throughout your tour, you'll have the chance to see parts of the city that most tourists don't visit, giving you a great opportunity to gain insight into local Berlin life. Enjoy sharing your guide's love of Berlin's culinary scene and variety of foods, and feel free to let him or her know if you have any special requests; this private tour can be personalized to suit your interests. By the end of your tour, you'll have a well-rounded education of local dishes, carefully chosen by your guide to treat your taste buds. Tastings two and three are replaced by semmel (bread roll) and leberkase (a type of meat product) on Sundays.

offered by Viator
Share This Article