Popular Hostels in Berlin, Germany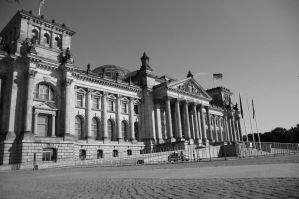 Berlin is a popular destination in Germany and it has a lot to offer visitors. It is a center for internationalism and tolerance, but it also has a vibrant nightlife and many activities for younger travelers. There are many different cafes, clubs, and bars to hang out at, but there is also a great art and music scene.
There is no shortage of hostels in Berlin. Some of the most popular are listed below. Whether you're looking for a place to socialize and meet other travelers, or you're just hoping to save some many, any of these hostels will meet your needs.
How much do hostels in Berlin cost?
| | |
| --- | --- |
| Average Dorm Price | $15 ($2 to $31) |
| Average Double Private Room Price (in a hostel) | $50 ($15 to $149) |
Dorm Bed:
$
21.58
Private Room:
$
27.34
Overall Rating:
94%
This hostel is easily accessible from the airports and train stations around Berlin. It's located right in the heart of the city and is near cafes, restaurants, theatres, and nightlife. There are many sights and attractions within walking distance and public transportation is easily accessible.
The hostel offers guests free walking tours of the city as well as maps and travel information. There is a kitchen available for guests to use and free wi-fi, lockers, and a laundry service. There's also bicycle rental available and a barbecue area with a nice garden.
There are both private and dorms available. Private rooms range in size and include singles, doubles, and triples. Dorms are small in size and sleep a maximum of eight people.
Schwedter Str. 7
,
Berlin
,
Germany
,
Dorm Bed:
$
11.40
Private Room:
$
19.20
Overall Rating:
91%
This hostel is located in the Friedrichshain neighborhood. It's near many different artsy cafes and eclectic shops and it's the perfect mix of old meets new. It's also close to the East Side Gallery. It's near several public transportation links and is easily accessible from most parts of the city.
There are many perks available to guests including an indoor swimming pool, sauna, on site bar and restaurant, laundry facilities and more. The hostel is located in a century old building that has a great design that has been modernized.
Guests can choose between two, four, and six bed dorms. There are also private rooms available to guests. The staff has all kinds of travel information which they can offer to guests. It's a welcoming environment and the perfect place to base yourself during your time in Berlin.
Warschauerplatz 6-8
,
Berlin
,
Germany
,
Dorm Bed:
$
12.32
Private Room:
$
21.28
Overall Rating:
90%
This hostel is located in a historical building near the Tempelhofer Ufer. The dorms have comfortable, single beds and the building has been nicely decorated with a lounge area and bar, a book exchange and plenty of common space. At the Grandwich Bar you can enjoy food and drinks including sandwiches, paninis, and German food.
The hostel is located in the heart of Berlin and is just a short ten minute walk from the popular Bergmannstrasse area with its many bars, cafes and restaurants. It's also just a short walk from Checkpoint Charlie, the Jewish Museum and Potsdamer Platz.
Included in the price of your room is a welcome drink, wi-fi access, luggage storage, movie nights, and travel information. There are also guided tours, a buffet breakfast, and parking available. This is a great place to spend some time while you're in Berlin.
Tempelhofer Ufer 14
,
Berlin
,
Germany
,
Dorm Bed:
$
12.37
Private Room:
$
27.50
Overall Rating:
83%
This hostel is located in a historic brick house that has recently been restored and renovated. There's a great lounge and common area where guests enjoy hanging out and socializing. The hostel is conveniently close to the center of Berlin and four of the most fascinating neighborhoods. These include Mitte, Friedrichshain, Prenzlauer Berg und Kreuzberg.
The rooms each have either a private bathroom, or a shared bathroom between two rooms. There's a breakfast buffet available and the lounge and bar is open all day, every day. There's a foosball table, a pool table and plenty of games for guests to enjoy. There's also a television in every room.
The rooms are large and recently redecorated. They're comfortable and offer a great retreat after a long day of exploring the city. This is a favorite hostel of guests to the city.
Singer Str. 109
,
Berlin
,
Germany
,
Share This Article