Venice Hostels & Hotels Near St. Mark's Square
Venice is a unique city in Italy and is a popular destination for all types of travelers. It's canals and history are fascinating and the food is excellent. Although it is undeniably a touristy destination, it's easy to see the appeal. Many people prefer to stay near the famous St. Mark's Square. This is where you'll find the most activity, entertainment, and a high concentration of attractions.
How much do hostels in Venice cost?
| | |
| --- | --- |
| Average Dorm Price | $45 ($13 to $459) |
| Average Double Private Room Price (in a hostel) | $81 ($1 to $1,341) |
A good hostel for couples and female travellers.
Private Room:
$
26.06
Overall Rating:
67%
This hotel is a quiet retreat from the chaos and activity that surrounds St. Mark's Square. There are a range a rooms available whether you're looking for something affordable, or you're on a higher budget. You can choose between a room with a private bathroom and one with a shared bathroom. It's located in the San Marco district and is convenient to many different attractions.
The staff are available to offer you any travel information you may need. The reception area is open 24 hours a day so there is no inconvenient time. There's a discounted parking area nearby at Piazzale Roma for those who arrive with a private vehicle.
From this hotel you can easily access many of the city's favorite museums, shops, and restaurants. You'll be centrally located near all of the action.
San Marco 2624/2625
,
Venice
,
Italy
,
A good hostel for families, solo travellers, and couples.
Private Room:
$
26.60
Overall Rating:
97%
Located right in the heart of Venice, this hotel is very close to many attractions. It's a five minute walk from St. Mark's Square and is very close to the Rialto Bridge and the Accademia. The hotel offers a friendly atmosphere and a welcoming environment. The rooms are simple but clean and many offer a lot of natural light. The prices are quite reasonable and appeal to all types of travelers. You can choose between everything from a single room to a family room which sleeps a maximum of five people.
This a pleasant and relaxing place to stay if you're looking to escape some of the loud activity outside. It's recommend for those who want a good night's sleep.
Salizada san samuele 3358 San Marco
,
Venice
,
Italy
,
Dorm Bed:
$
18.00
Private Room:
$
20.00
Overall Rating:
71%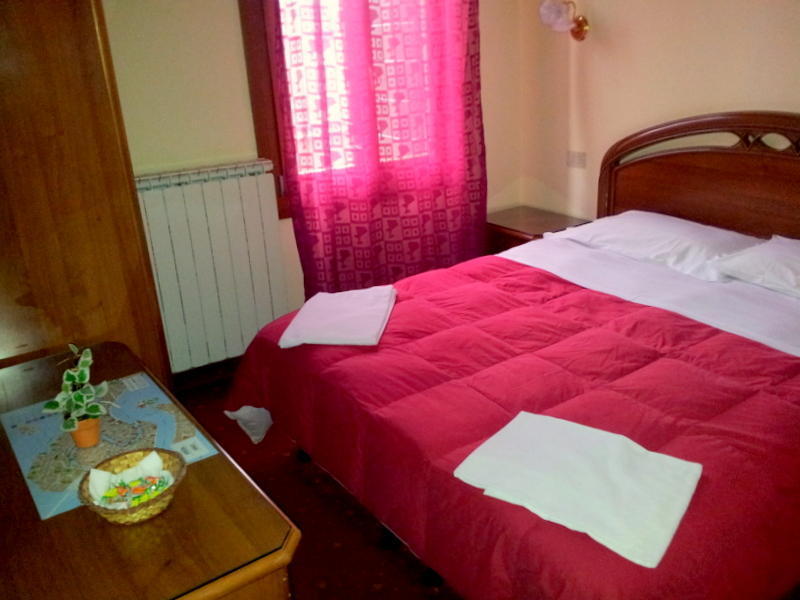 Located in an older building with an updated interior, this hotel is perfect for all types of travelers. It's perfect if you're looking for a romantic setting, but it's also convenient for families or groups. They are very friendly and helpful, and the location can't be beat!
You can choose between double rooms and rooms for four people with either to double beds or four singles. They also have dorms. There is a private bathroom attached to some of the rooms as well. There are plenty of services available to guests including a trip to a glass factory on the nearby island of Murano. They can also help you arrange gondola rides through the canals, or purchase tickets to concerts, tours, shows, or more.
Fondamtenta S.Antonin castello 3541
,
Venice
,
Italy
,
A good hostel for small groups.
Dorm Bed:
$
41.25
Private Room:
$
49.51
Overall Rating:
60%
This hostel offers mixed dorms for travelers who are on a budget and looking to stay in a social setting. The building is located in the middle of Venice, just a few minutes of walking from St. Mark's Square and the Rialto Bridge. It's close to many different museums, galleries, and more. You'll get lost in the heart of Venice and love every moment of it!
Services available to guests include wi-fi, free towels, a kitchen, tours of the city, free maps, tea and coffee, and organized events.
This is a more traditional hostel style facility than some of the other guesthouses mentioned above.
San Polo 1699 (calle dei Boteri)
,
Venice
,
Italy
,
Share This Article