Best Hostels for Couples in Oslo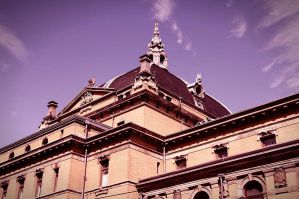 Oslo is a notoriously expensive city to visit. Backpackers and young couples with tight budget usually choose to stay in hostels. Not only are they slightly more affordable that hotels, but they also often have a shared kitchen which guests can use. Restaurants are expensive throughout the city, so preparing your own meals can help reduce costs dramatically. If possible, also look for a hostel that includes breakfast in the standard price. Although the quality of breakfasts may vary from establishment to establishment, it is possible for find a hostel that includes a filling breakfast to help you start your day.
Also, if you're traveling as a couple, it's best to find a hostel that has private double rooms and having a shared bathroom can help reduce costs.
How much do hostels in Oslo cost?
| | |
| --- | --- |
| Average Dorm Price | $41 ($29 to $62) |
| Average Double Private Room Price (in a hostel) | $77 ($55 to $164) |
Private Room:
$
52.55
Overall Rating:
82%
Although it's not a traditional hostel, Anker Hotel is a good option for travelers who are looking for comfort at a reasonable price. It appeals to both couples and solo traveler's alike because it has a welcoming atmosphere, comfortable beds, a quiet setting, and a convenient location. Although the rooms are simple, they are clean and comfortable. The ambiance is pleasant and the staff is wonderful.
Whether you're traveling with your significant other, a friend, or alone, this hotel has a lot to offer guests. The hostel is located about a ten minute walk from Karl Johan, which is Oslo's main street. It is also conveniently located near all types of transportation including buses, trams, and taxis, making it a convenient place to stay if you're hoping to have access to all parts of the city.
The hotel is large, with 264 rooms. Each room has its own shower, bathroom, telephone, and television, and wi-fi access is available. There's a small bar near the lobby that is a popular place for guests to relax and hang out. There's also a restaurant that serves breakfast in the morning. The breakfast is filling and includes a wide selection of foods. It's a great way to start your day before heading out to explore the city.
The appeal of this hotel is not just the price, but the staff. They are warm and welcoming and will go out of their way to ensure you have everything you need during your time in Oslo.
Storgt. 55 N-0182 PO Box 4674, Sofienberg
,
Oslo
,
Norway
,
Private Room:
$
285.00
Overall Rating:
86%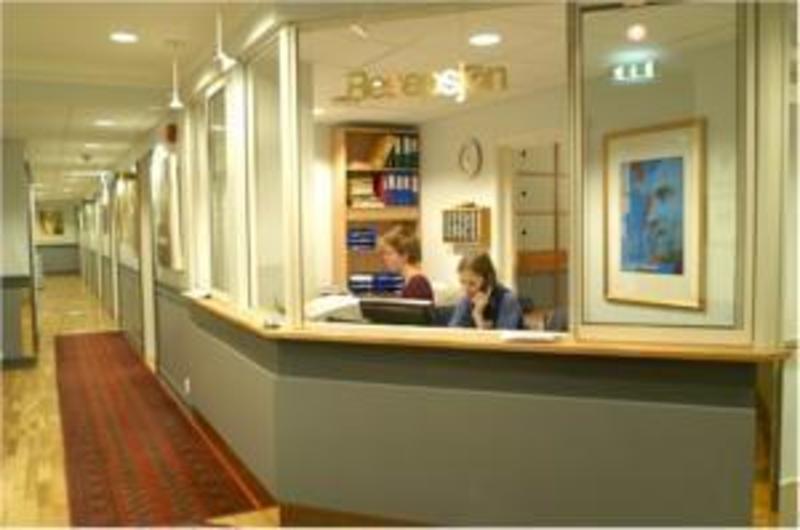 This pension is popular with all types of travelers. It's centrally located very near the Royal Palace. It's also close to all forms of transit and is in an area that is surrounded by history. There are excellent restaurants and cafes nearby, and the neighborhood is a pleasant area to explore. Although there are plenty of things to do nearby, the hotel stays relatively quiet, allowing you to have a good night's sleep. The hotel's quality is higher than you might expect for the price. Overall, the staff is wonderful, the rooms are clean and comfortable, and the location is great.
There are 88 rooms available that are split into three different categories. The two highest level of rooms, the "Best Rooms" and "Standard Rooms", have either kitchenettes or boilers and fridges. "Value Rooms" have shared bathrooms and no cooking facilities but are a great option for travelers who want comfort and good location at a reasonable price.
Although breakfast is not included in the price of the room, it's possible to purchase a breakfast package that offers meals at a reduced price.
Parkveien 25
,
Oslo
,
Norway
,
Dorm Bed:
$
54.37
Private Room:
$
81.91
Overall Rating:
93%
This hostel is an affordable option, at least by Oslo standards, for travelers who prioritize cost. Although it is technically a hostel, it does have the vibe of a hotel, which makes it a little difficult to meet other guests. There are only a few common areas so there is limited room to interact with other travelers while you're at the hostel. It is best to stay here if you're traveling with someone else. It is generally not recommended for solo travelers simply because it is hard to meet others. Still, the staff is generally friendly and helpful and the facilities are modern. There are several room types to choose from. Single rooms are available for independent travelers and doubles are available for couples. There are also triple, quads, and family rooms available.
The hostel is conveniently located near many of the city's top attractions. It's also near the popular shopping street of Karl Johan and is convenient to most forms of transportation including the tram, bus, and train.
Breakfast is available to guests and it is quite large and filling. It's a great way to start your day and can help you save money in an otherwise expensive city.
Kongensgate 7
,
Oslo
,
Norway
,
Share This Article