Lisbon Hostels Near the Train Station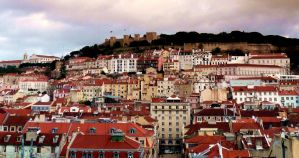 Lisbon is the capital of Portugal and has become a very popular travel destination in Europe. The city sits on the water's edge and is a beautiful place to explore. It has white bleached limestone buildings and quaint alleyways that are fun to explore.
Santa Apolonia is one of two main train stations in the city. This train station is conveniently located in the city center. There are a handful of hostels about a kilometer from the station. They are also close to a handful of attractions and in easy access of the metro system, so it is easy to make your way around town.
How much do hostels in Lisbon cost?
| | |
| --- | --- |
| Average Dorm Price | $18 ($6 to $139) |
| Average Double Private Room Price (in a hostel) | $51 ($16 to $171) |
Dorm Bed:
$
9.99
Private Room:
$
23.00
Overall Rating:
91%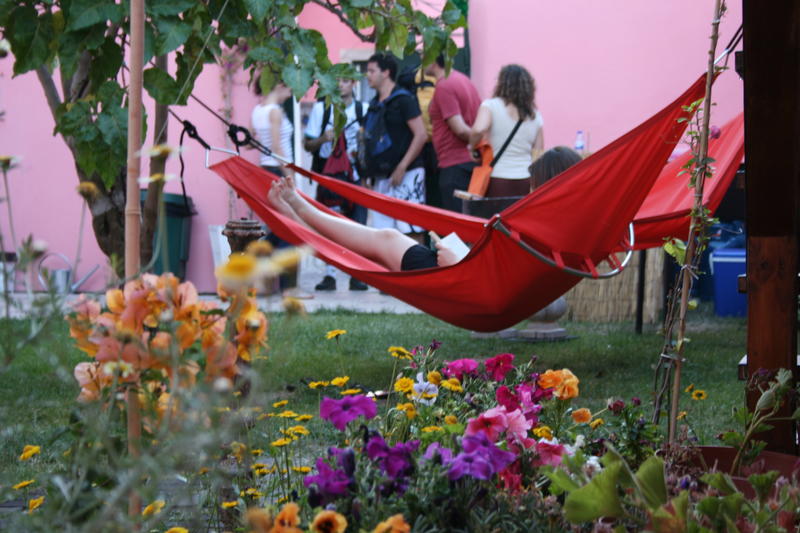 This hostel is conveniently located in walking distance of the Lisbon Castle, Se Cathedral, National Pantheon, S. Vicente Fora Monastery and many more popular attractions in the city. The hostel has a private courtyard where you can enjoy barbecues and relax in hammocks. It also has a terrace that looks out on the Alfama district and the Tagus River. The hostel is a friendly and welcoming place and it's easy to meet other travelers. While this hostel is very social and fun, it's not a party hostel. The staff works hard to make sure the atmosphere is relaxed and quiet and encourages guests to leave the hostel after midnight to party.
Escolas Gerais, 3 Patio dos Quintalinhos 1
,
Lisbon
,
Portugal
,
Private Room:
$
17.78
Overall Rating:
71%
This hostel is a 7 minute walk from the Santa Apolonia train station. It's also close to many of the city's top attractions as well as restaurants, shops, and markets. There are dorm rooms and private rooms available. A breakfast is served for guests between the hours of 8 am and 10 am. There is also a paid parking lot near the hostel for those who arrive by private car.
Largo Terreiro Do Trigo 16-4 ESQ
,
Lisbon
,
Portugal
,
Private Room:
$
17.37
Overall Rating:
62%
This is a guesthouse that offers an affordable and relaxing place to stay. It is a relaxed environment that has a traditional Portuguese style. It's conveniently located right next to the train station and is still close to many of the city's sights and attractions. You can choose between private rooms and shared rooms. There are also shared bathrooms. Other amenities available to guests include a large patio, luggage storage, a television room, and more.
Rua dos Caminhos de Ferro, 70-2
,
Lisbon
,
Portugal
,
Dorm Bed:
$
13.41
Private Room:
$
23.46
Overall Rating:
92%
This hostel is located in a beautiful historic building. It's within a short walk of many attractions and is also very close to public transportation. There are lockers available to all guests and no room has more than 6 beds. The staff is friendly and knowledgeable on the area and they can give you advice and directions to most places around town.
Other perks available to guests include free breakfast, coffee and tea available all day, a free book exchange, maps, a luggage storage.
Calçada da Graça nº18F Porta 1
,
Lisbon
,
Portugal
,
Share This Article