Cheap and Fun Day Trips from Hanoi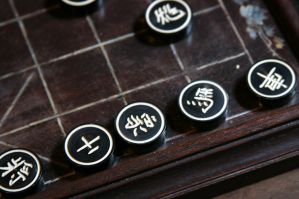 Hanoi, the capital of Vietnam, is known for its centuries-old architecture and a rich culture with Southeast Asian, Chinese, and French influences. Vietnam's capital races to make up for time lost to the ravages of war and a government that as recently as the 1990s kept the outside world at bay. Its streets surge with scooters vying for right of way amid the din of constantly blaring horns, and all around layers of history offer a glimpse into the resilience of ambitious, proud Hanoians. At its heart is the chaotic Old Quarter, where the narrow streets are roughly arranged by trade. There are many little temples, including Bach Ma, honoring a legendary horse, plus Dong Xuan Market, selling household goods and street food. Dine on the wild and wonderful at every corner, sample market wares, uncover an evolving arts scene, then sleep soundly in luxury for very little cost. Meet the people, delve into the past, and witness the charms of Hanoi. With so much to see and do, Hanoi is a great place to experience or use as a base for exploring nearby areas, and there are several exciting options available for day trips from the city to help you make the most of your time here.
In the afternoon, make your way to a central meeting point in Hanoi where you'll be outfitted with bicycle and helmet, then follow your guide through the Old Quarter and the outskirts of the city. Take a scenic route over back roads at a leisurely pace and cross the cantilevered architectural wonder of Long Bien Bridge - built in 1902 by Gustave Eiffel - which leads into the Vietnamese countryside. Get a glimpse of rural life and local villagers as you pedal along the banks of the Red River en route to the estate of a renowned artist. Here, stop to admire the installations as you learn about contemporary trends in the country's fine art. Then continue alongside the banana plantations and vegetable farms of Red River Island, stopping for photo ops and tastings along the way. On arrival in Quang Ba, your guide points out stacks of pottery awaiting bicycle transport into Hanoi. Cycle past floating houses and flower fields en route to West Lake, the city's biggest lake, located in the center of Hanoi. Enjoy the colors of sunset while sipping a complimentary cup of coffee or green tea before you return by bike to the starting point.

offered by Viator
You will be picked up at 8:30 AM am at your hotel lobby and drive about 65 km from Hanoi to Son Tay province. Duong Lam Ancient Village has a history of about 1,200 years and is well-known for its surviving laterite brick houses, built three to four centuries ago. Laterite is red clay formed from weathered basalt found in northern Vietnam. The village is also famous nationwide as "the hometown of two kings". Duong Lam is a purely agricultural village of the Northern Red River Delta. On arrival, you will take a walk on the village path to visit Mong Phu Temple (dedicated to national heroes) King Ngo Quyen Temple and King Phung Hung Temple. You will enjoy a special Vietnamese lunch in an ancient house. While you are in the house you can also join the local people in producing local specialties, such as soft green-lentil cake and rice cake filled with brown onion (depending on the season). You will continue to visit Mia Pagoda (built in 15th century) and admire 287 statues of all sizes before transfer back to your hotel in Hanoi.

offered by Viator
In the morning your tour guide and driver will pick you up at your hotel at 8:00 to start the trip to Perfume Pagoda. Perfume Pagoda (Chua Huong) is a popular destination for visitors worldwide. Visit the network of temples located in a vast cave system on Huong Son mountain, surrounded by magnificent cliffs. Once you arrive in Perfume Pagoda, walk to Yen wharf to take a boat to visit Trinh Temple. Then trek up "Huong Tich" cave on the top of mountain (2.5 km). Enjoy a local lunch at the site. Visit Thien Tru pagoda and then head back to Yen wharf. Take a car back to Hanoi.where you'll be dropped off at your hotel at the end of the day.

offered by Viator
Enjoy an authentic local experience on this 2-day tour of northwestern Vietnam from Hanoi, including accommodation and meals. Journey through the terraced rice paddies and mountain valleys of the Mai Chau region to discover the unique cultures and traditions of Vietnam's indigenous hill tribes. Tuck into delicious regional cuisine in Pom Coong village, pedal your way around nearby villages on a guided bike tour, then embark on a hike to explore the remote villages of the White Thai people. This small-group tour is limited to 12 for a personalized experience. Your 2-day tour by minibus includes one night single or double accommodation at a local guesthouse with full board. Combine the adventure of a bicycle trip and a hike through the Mai Chau countryside with plenty of relaxation amid serene surroundings. Traveling round-trip from Hanoi, you'll get a taste for local cuisine and regional culture as you experience the everyday lifestyle of friendly villagers in this rarely visited area of Vietnam!

offered by Viator
Share This Article