Best Budget Hotels, Hostels, and Guesthouses in Hanoi for Solo Travellers and Backpackers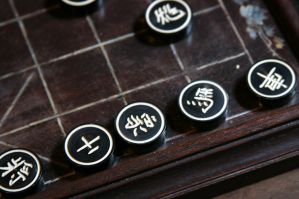 Hanoi is the capital of Vietnam and the second largest city in the country. For many visitors it is also their point of entry into Vietnam. Hanoi is a fascinating city to visit that has a unique blend of modern and old world charm. Old Hanoi can be divided into four districts: Hoan Kiem, Ba Dinh, Hai Ba Trung, and Dong Da. Most visitors stay in Hoan Kiem, which is where you will find Hoan Kiem Lake. The Old Quarter spreads through the northern part of this district, and their you will find most of the budget hotels and hostels. Most of the city's tourist attractions are also found in this district.
The Old Quarter can get a bit loud on the major roads so it is best to stay in a guesthouse down an alleyway. Construction is also commonplace in the area so don't be surprised if you're woken up early in the morning by equipment. Ear plugs are recommended.
Most guesthouses can help you arrange tours and transportation. Popular tours in the area include trips to Halong Bay and Sapa. It's also possible to visit Sapa independently, and this is recommended. Halong Bay is a bit more challenging to explore without an organized tour.
How much do hostels in Hanoi cost?
| | |
| --- | --- |
| Average Dorm Price | $6 ($3 to $12) |
| Average Double Private Room Price (in a hostel) | $21 ($4 to $80) |
A good option for solo travellers, couples, small groups, and families.
Private Room:
$
12.00
Overall Rating:
97%
Hanoi Street Hotel is a great budget friendly hotel that is popular with all types of travelers. It's located in the center of Hanoi's popular Old Quarter and is near many restaurants, pubs, and entertainment venues. The building has eight floors that are accessible by elevator. It's the tallest building in the Old Quarter so it offers a nice view of the surrounding area.
There are thirty rooms in total that have been decorated with wood furniture. Each room has air conditioning, a telephone, satellite tv, a mini bar, and a private bathroom. There are private rooms that range in size and include singles, twins, doubles, triples, and quads.
The hotel also offers guests free internet, luggage storage, laundry facilities, travel information and bookings. If you're looking for a comfortable and modern place to stay, then this is a great option.
1A Cam Chi-Hoan Kiem-Hanoi
,
Hanoi
,
Vietnam
,
A good option for small groups, solo travellers, and couples.
Dorm Bed:
$
7.00
Private Room:
$
7.50
Overall Rating:
95%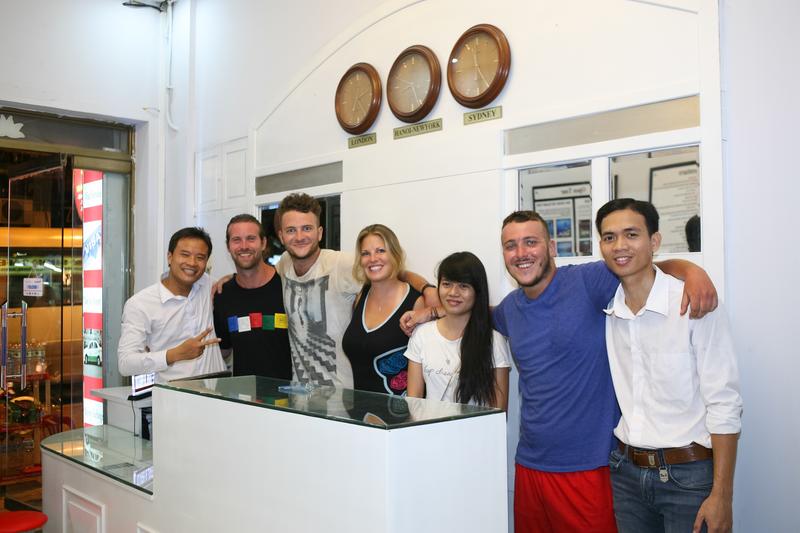 Hanoi Brother Inn is another conveniently located hotel and hostel in Hanoi's Old Quarter. It's about a seven minute walk from the Night Market and is about ten minutes from Hoan Kiem Lake and Dong Xuan Central Market. It's also surrounded by many restaurants, bars, and popular sights.
The hostel is run and staffed by young professionals who are eager to show you Vietnamese's warm hospitality. They can help you with any travel questions that you might have and they can arrange any bookings or transportation that you might need.
This hostel has both dorms and private rooms available, which is nice for all travel types and budgets. There are twin, double, three, and four bed private rooms available. You can choose between shared or private bathrooms depending on your preferred travel style and budget. Dorms sleep up to eight people.
21 Bat Dan Hoan Kiem
,
Hanoi
,
Vietnam
,
A good hostel for solo travellers, female travellers, couples, and small groups.
Dorm Bed:
$
10.07
Private Room:
$
14.62
Overall Rating:
92%
Nexy Hostel is another hostel that is located in the heart of Hanoi's Old Quarter. It has a lot of character and its design combines traditional Vietnamese charm with a contemporary style. This is a modern and comfortable place to stay. It also has a social environment and it is easy to meet other travelers. Many guests enjoy hanging out and chatting after a busy day exploring the city.
The hostel also has many of the standard amenities including free wi-fi throughout, security lockers, and luggage storage. There's a cafe, bar, and common area as well. The game room has a pool table and foosball table and the tv room has a book exchange which guests can use.
The hostel has dorms and private rooms available. Private rooms include twins, doubles, and three bed rooms. Dorms sleep eight or fourteen people with male only, female only, and co-ed rooms available.
12 To Tich Hoan Kiem
,
Hanoi
,
Vietnam
,
A good hostel for couples, solo travellers, and small groups.
Dorm Bed:
$
7.00
Private Room:
$
10.00
Overall Rating:
94%
Tomodachi House is also centrally located in Hanoi's Old Quarter. It's about a ten minute walk to Hoan Kiem Lake and a five minute drive to Ho Chi Minh Mausoleum and the Hanoi train station. The hostel is staffed 24 hours a day and the staff can help you with any bookings or travel arrangements that you might need. They can help you with tour arrangements to either Sapa or Halong Bay as well. There are also laundry facilities and bicycle rentals available.
Rooms are air conditioned and have flat screen cable televisions and private bathrooms with hot showers. Most private rooms are doubles but there are some four bed family rooms available as well. Dorms sleep up to eight people.
5A Tong duy Tan street Hoan Kiem Dist
,
Hanoi
,
Vietnam
,
Share This Article