Best Party Hostels in Vietnam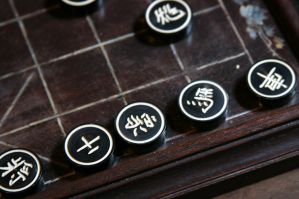 Vietnam is a popular country for backpackers and travelers in Southeast Asia. Many backpackers spend some time in Vietnam during their Southeast Asia journey. The country has an interesting culture, delicious cuisine, and a fun nightlife scene that appeals to all types of travelers. It's also a relatively cheap country to visit with no shortage of budget accommodation and cheap restaurants and entertainment options.
If you're headed to Vietnam for the nightlife, and want to find hostels that are social and fun, then some of the most popular party hostels in the country are listed below.
How much do hostels in Vietnam cost?
| | |
| --- | --- |
| Average Dorm Price | $450 ($3 to $160,000) |
| Average Double Private Room Price (in a hostel) | $20 ($5 to $240) |
Dorm Bed:
$
8.30
Private Room:
$
16.69
Overall Rating:
90%
This hostel is great for anybody looking for a social and fun place to stay in Hanoi. It has an on-site bar where there's always something going on and there are guests from all over the world who are looking to meet fellow travelers. The staff is friendly, the beds are comfortable, and the amenities are plentiful.
This is the most popular party hostel in Hanoi. They host nightly parties that attract a crowd and it's just a short walk from the Downtown area where you can enjoy any number of sights and activities. The parties can be loud but if you happen to get a room on a higher level, then it is possible to get some sleep at night. There are a range of rooms available including both dorm and private rooms. Breakfast is included as is WiFi internet access, linens, towels, and more. The rooms are air conditioned and the showers are hot.
Tours of the Halong Bay and Sapa are also available. Prices are good and the service is convenient. You can also arrange an airport pickup through the hostel if you are flying into Hanoi International Airport.
The reception area is open 24 hours a day. Other amenities include free breakfast, plenty of common space, an outdoor terrace, and security lockers.
Plus, they give a free walking tour of the city!
9 Ma May Hoan Kiem, Hanoi
,
Hanoi
,
Vietnam
,
Dorm Bed:
$
6.00
Private Room:
$
8.00
Overall Rating:
92%
Nha Trang is a popular beach town in Vietnam. It attracts a young backpacker crowd and there's a lively party scene that keeps things fun and festive. Many of the town's cafes have live music and fun activities. Perhaps the most popular thing to do in Nha Trang is the "booze cruise", which is a day long boat trip that is filled with drinking and partying.
One popular party hostel in Nha Trang is iHome Hostel. It's located near everything and it has a social and fun atmosphere. There's a lively bar on the roof top where many guests drink, hang out, and socialize.
The hostel also includes a variety of amenities for guests including a buffet breakfast, free beers at night, regular events, and all kinds of travel information.
31/E2 Biet Thu Street Nha Trang
,
Nha Trang
,
Vietnam
,
Dorm Bed:
$
8.00
Overall Rating:
83%
The Hideout is one of the most popular hostels in Ho Chi Minh City for backpackers and young travelers. It's a social and fun place to stay with basic rooms at a cheap price. The hostel is large, with 90 beds in total and there are an additional 7 beds in their sister hostel "The Hangout".
The Hideout Bar is next door and there's a happy hour every day between 8 pm and 10 pm. Drinks are cheap and the crowd is usually fun. There's also a pub crawl that leaves most nights at 11 pm.
This is a party hostel, so if you're looking to sleep, it's best to stay somewhere else and head to their bar at night. The dorms can feel a bit cramped and crowded, but it's easy to meet people and there's always someone heading out on the town.
281 Pham Ngu Lao District 1
,
Ho Chi Minh
,
Vietnam
,
Share This Article