Groups & Trips
Organizing large group trips has always been a challenge, until now. We built our new Group Trip organizer with the same priorities as the rest of our tools: making your life easy so that you can focus on your clients.
The Group Trip organizer allows you to quickly create a trip, add destinations and passengers, and then automatically produce invoices, itineraries, and passenger lists. Everything can be accomplished with just a few mouse clicks in our simple interface.
Create a trip and easily add passengers and destinations.
Create multiple invoices, or just one group invoice.
Give each passenger their own customized itinerary.
Print passenger lists for group leaders with room and seat numbers - great for school trips!
Add excursions, and automatically insert them into invoices and itineraries.
Keep track of your commissions and favorite companies.
The Group Trip organizer integrates with invoice creator and itinerary builder, allowing you to take advantage of our other easy-to-use tools. You will save time and energy while your clients thank you for being so organized and helpful.
Our Group Trip tool is part of our Pro plan, available for $15 per month.
Supplier Reviews
Client Manager
Task Tracker
Travel Cost Research
Invoicing
-
Itinerary Builder
-
Group Trips
-
Free
Sign Up
$15 per month
14-day free trial
Sign Up
Everything Together
Quickly create a group trip, and then easily add destinations, passengers, and excursions. Then, all invoices and itineraries are created automatically.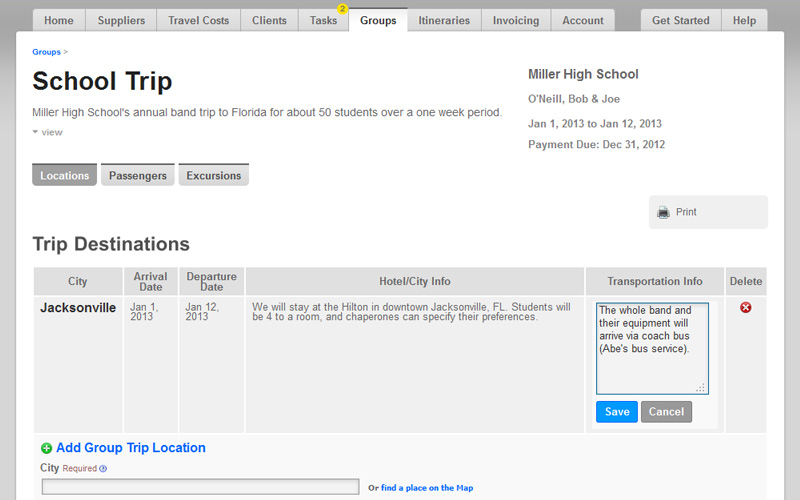 Large Groups, Simplified
Keep your passenger lists organized, and find the important information all in one place. It's ideal for school trips or other groups that need extra organization.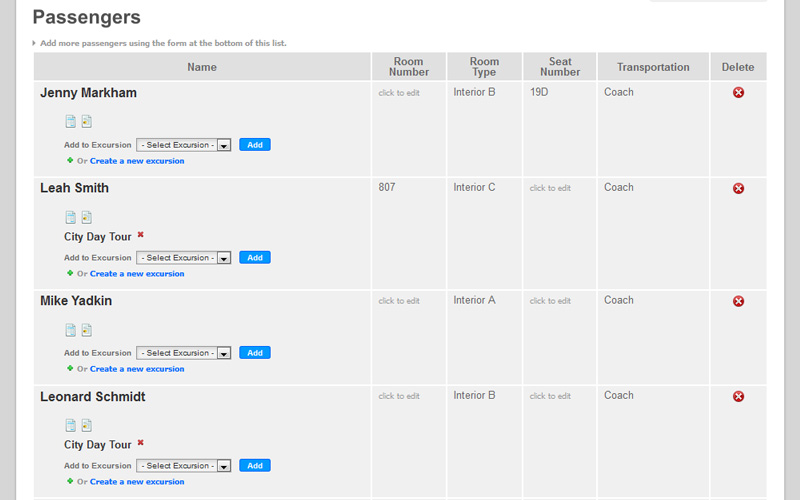 Save Time, Offer More
Excursions are also easily added to the trip, and will also appear in invoices and itineraries automatically. Keep track of your commissions and unpaid invoices all in once place.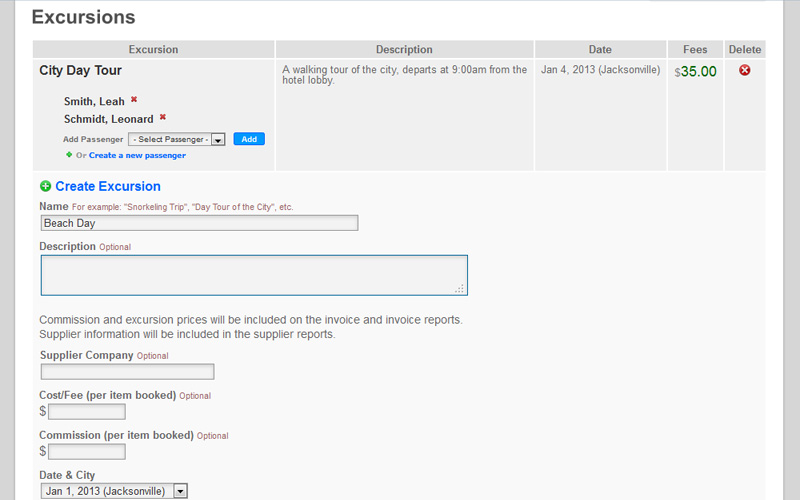 Learn More
Get Started
Multiple Agents?
BYT Agent can be set up for a team. Share important information across all of your agents, and have your agency work together as one.
Share clients, invoices, and itineraries
Assign tasks to teammates
View summaries across your entire agency
For team pricing and more information:
Share: