The world is starting to open up. It's happening slowly, and depending on where you live, it may be happening sooner than in other parts of the world.
If you've got a serious case of cabin fever, then you might be thinking about getting out a little bit, but in a safe and social distancing kind of way. Many people are starting to make smaller weekend trips, or even week-long trips to nearby destinations for a short getaway with their families.
But, how can we do it safely? Here's one possible way that many people are already trying: apartment rentals and vacation rentals. Renting an apartment or a vacation condo is a great way to make a shorter, nearby trip a reality in the near future for several reasons.
You can keep your distance from other people.
You have more space than a normal hotel room, and you don't have to interact with hotel staff.
You can have your own kitchen, so you don't have to rely on visiting local restaurants for meals.
Both AirBnB and VRBO are great resources for reserving an apartment or condo in an area not too far from your home.
Beaches Near You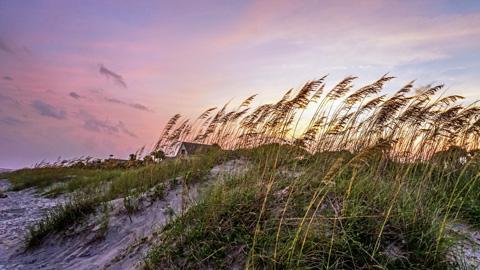 Summer is coming, and the beach is always a popular option. If you're on the east coast of the U.S., how about somewhere like Hilton Head, Myrtle Beach, the Outer Banks, the Maryland Shore, or the Jersey Shore? These locations not only would love to have your business (they need it!), but you can also find a safe and quiet place to stay.
Are you near the Gulf Coast? How about the Florida Panhandle or the Alabama & Mississippi shore? Or the Texas coastline from Galveston to Padre? Safe and isolated options can be found in these areas, too.
Live near the west coast? Plenty of beach spots can be found along the stretch from San Diego to L.A., or even further north.
In the United Kingdom? The beaches of Cornwall or around Hastings in the south could be a great option if you live nearby.
In Europe? Greece has weathered the virus quite well, and has issued several statements that they will soon be open for tourists. You can find some great apartments on the mainland or in the Greek Isles, too.
Do you live in Australia? How about places near Sydney or along the Gold Coast?
Mountains, Anyone?

Mountain getaways are also peaceful, relaxing, and plenty of fun. If you're looking for ideas, why not try Asheville, Gatlinburg, or Shenandoah on the east coast?
In the west, how about the Colorado Rockies or Utah's many outdoor areas?
If you're in Europe, the Alps might be a great option, as plenty of small towns await without large crowds.
If you're in the UK, why not look into getting out into the Lake District, Snowdonia, or Loch Lomond?
Taking it Slow
Not ready to travel yet? That's totally understandable. But when you are, a more private place might be exactly what you need. Until then, stay safe, and we'll all hopefully be finished with this crazy time soon!
Bryan has visited exactly one more country than his wife, and she won't let him forget it! Also an avid photographer, he enjoys entrenching himself within the local culture in order to learn more about the people of a place. He is the co-founder of Budget Your Trip and loves a good adventure, an exotic meal, or a passionate conversation about global events.