The Dominican Republic On a Budget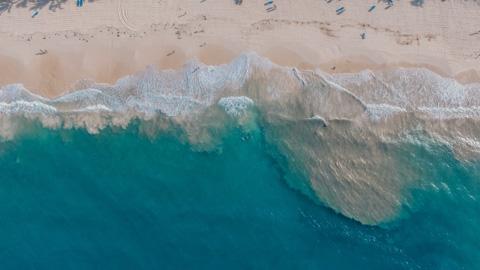 The Dominican Republic takes up the eastern two-thirds of the Caribbean island of Hispaniola. The remaining one third is comprised of the country of
Haiti
. The island is made up of dramatic highlands and mountains with fertile valleys interspersed. The beaches are beautiful and the Dominican Republic is one of the more affordable Caribbean island options to visit.
The country can be divided into five different regions. The most populous area is the Metropolitan Region that surrounds the capital city and includes those nearby beaches. Most of the country's all-inclusive resorts can be found in the Eastern Plains and the East Coast. The Eastern Cibao and the Bay of Samana is an absolutely beautiful bay, and the Western Cibao and the North Coast holds the second largest city in the country. It also has some of the highest mountains in the Caribbean and many beaches along the Atlantic coast. The most secluded part of the county is the Enriquillo Valley and the Southern Region. It remains mostly untouched by tourism and is a beautiful place for impressive wildlife and interesting scenery.
The Dominican Republic has something for every type of traveler. If you're looking for an adventure, there are many different tropical rainforests, deserts, alpine ranges and mangrove swamps that you can explore. There are opportunities for mountain bikers, hikers, and water sport lovers alike. Alternatively, if you're looking for a resort vacation then you'll find many options along the northern and eastern coasts of the island. There is venues where you can enjoy Caribbean music and dance, local cuisine, exotic drinks, and local culture. Popular sights worth visiting on the island include sugar plantations, picturesque villages, and mountain retreats.
There are a variety of options for traveling around the island depending on your style and budget. Public buses are available and referred to as Guaguas. They vary in quality and comfort level, but they are a fun and safe way to explore the country. They can be quite crowded, but visitors generally find the locals friendly and welcoming. Alternatively, Caribe Tours is a bus company that is based in the capital city and makes lengthy trips to more remote regions. The prices are generally reasonable. Rental cars are another option for those who are comfortable driving in unfamiliar places. Traffic can get congested and it's important to watch for pedestrians, but roads are generally in decent condition.
At A Glance
There is little temperature variation throughout the year in the Dominican Republic. It does, however, lie within the hurricane belt and severe storms are not uncommon between the months of June and October.


If you've rented a car and find yourself lost outside of the city, locals are usually quick to help. Flag down a motorbike driver and they will likely point the way for you, if not offer you a guided drive back.


If you take a taxi, make sure you only ride with a licensed driver. Licensed drivers where licenses around their necks and are often dressed in uniforms. Their vehicles are generally clean and reliable. Negotiate on a price before you get in the vehicle.


Spanish is the official language of the Dominican Republic, although in most touristy areas you can find people who speak English. If you speak a little Spanish, do not be intimidated to try your hand at communicating, as most people will work with you to be understood.


There's a long outdoor mall in the Colonial Center that is a great place for shopping. There are many vendors that sell everything from street food to knockoff clothing or local knickknacks which you can purchase for cheap prices.


You'll find many different types of accommodation in the Dominican Republic, but all-inclusive resorts are some of the most popular. This is the easiest, and often most luxurious way to experience the island in a hassle free setting.
Related
Looking for a
party hostel in Costa Rica
or
Cancun
? Looking for a
budget hostel in Mexico
or
Costa Rica
?
Top Tourist Attractions
Playa del Macao:
These beaches are perfect for relaxing in the sun or enjoying some of the country's best surfing. Scuba diving classes regularly visit the nearby shipwreck and the small fishing village of El Macao is a great place to experience a little history.
The Colonial City:
This historic area is part of the first settlement made by Christopher Columbus and the Spanish explorers in the New World. It dates back to the 1500s and is now a World Heritage Site as declared by UNESCO. The District is located in the western corner of the Ozama River, which bisects the city of Santo Domingo. The district today covers less than 5 square kilometers.
Basilica de Nuestra Senora (Basilica of Our Lady):
This is a very impressive church with fine architecture, and is a main attraction in Higuey.
Also, check out this great article for
more travel tips for the Dominican Republic
.
Popular Foods
Food in the Dominican Republic is typical of what you would find elsewhere in the Caribbean. There is plenty of fresh tropical fruit and delicious seafood to choose from. There are also many rice and bean based dishes with a rich local flavor as well.
Mangu:
This is one of the most quintessential dishes of the Dominican Republic. It can be served as a simple mashed plantain dish, or created into an elaborate traditional breakfast. It comes in a variety of forms and is often served with onions, salami, and an egg. (
Recipe
)
La Bandera Dominicana:
This "national dish" of the Dominican Republic is a bean stew that is made with white rice and meat. The most common form of meat is chicken, but it can also be found with beef, pork or goat. It's often served daily in most local households and it's a true taste of the local culture that is not to be missed.
Salsa Criolla:
This is a popular Creole sauce that is made from vegetables, onions, green peppers and tomatoes. It is usually served with fish, shrimp, chicken or other meats and brings a rich flavor to any dish.