San Juan On a Budget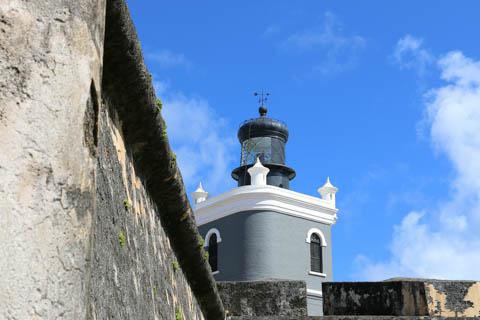 If you've ever set foot on a Caribbean cruise, you've probably spent a bit of time in
San Juan
, Puerto Rico. However, maybe you should consider spending more than just a port day in this beautiful and historically rich city.
As the capital and largest city in all of Puerto Rico, San Juan is home to approximately 400,000 people. Established in 1521, it is also the second oldest European-founded settlement in the Americas.
As this city fuses a historic paradise with modern day energy, it has absolutely everything to offer. Intellectual wanderers, beach bums, rainforest adventurers and radical surfers will all find plenty to do in San Juan.
Sights
No matter what kind of traveler you are, the allure of Old San Juan is tough to resist. With cobblestone streets, pastel buildings and umbrella covered patio tables it's so easy to fall in love with Old San Juan. Enjoy the sangria for lunch and a tango for dessert.
San Juan is surrounded by water, which means plenty of choices for sunbathing. From one of the world's best beaches at Playa Flamenco to Playa Isle Verde, there's no end to the stretches of paradise.
For the most beautiful sunset on the whole island, make your way to
Castillo San Felipe de Morro
. Constructed in 1539, this former fortress offers gorgeous views of the bay and ocean with little cannon holes to peek through. If you have other plans during the day, visit the fort in the afternoon for a fun atmosphere of picnicking and children flying kites. It's a great place to sit on the grass and enjoy the historical beauty of the fort. And there's plenty more to see as well, because many of San Juan's attractions are on the list of the
most famous landmarks in Puerto Rico
, so don't miss them on your next trip.
Neighborhoods
San Juan is made up of ten different districts including Old San Juan with all its historic sites, to El Condado with upscale residential neighborhoods, to Rio Piedras - home to the University of Puerto Rico.
Activities
The city offers up something for every nautical nut. The coral reefs in the southwest offer some of the most beautiful underwater views you'll ever see. Take a dived to visit with vibrantly colored fish and maybe even a stingray or two.
If you're in the mood to get in a workout, a hike through the rainforest isn't a bad way to do it. The lush area of
El Yunque
is the only true rainforest in the US. This short hike passes cascading waterfalls and massive ferns. Don't forget to take a look in the sky, there are 26 species of parrots soaring through the skies – including the very endangered Puerto Rican parrot.
Be sure to leave time for a trip to the Bacardi Rum distillery. This experience details the history of sugar cane and outlines how the Bacardi rum is made. Not to mention, there are free drinks.
For a truly unique night out, skip the clubs and get underwater. Take a kayak, a canoe or just a swim out to the bioluminescent bays. Watch the water glitter off your fingertips as you take in this otherworldly phenomenon.
Nightlife is also a hugely popular activity in San Juan. From bars and clubs to cafes and events, there is something for everyone. Check out the bars in the early part of the night, then move on to the dance clubs until morning. And here's some information for
Gay Puerto Rico
, too, including some annual events.
Food and Dining
San Juan is a huge city that is prepared to please any tourists. Your meals can be expensive, but are definitely worth it. For the hottest, most inventive plates in the city, head to San Juan's SoFo (South of Fortaleza) district. This is where the latest and greatest cuisine trends are happening and you won't want to miss out.
Transportation
Since this city is so used to catering to tourists, there are plenty of options for getting around the city. Renting your own car is definitely a choice if you're used to driving in large cities like Miami, Boston or New York. The road signs are in Spanish, but they are shaped like American signs, so deciphering them is pretty simple. Parking, however, can be a bit of a problem, and not every street has a sign. Use a GPS when driving through smaller parts of the city.
There is a public bus system in San Juan. Remember to keep a load of change on you, though, as they only accept quarters. The routes are being re-worked to accommodate the new rail system so double check your map, and note that direct routes between tourist destinations don't really exist. While waiting for your bus, be sure to wave them down because they may pass right by you. Plan for another mode of transportation when the sun goes down, buses tend to stop running around 9 pm.
Taxis might be your best bet around San Juan. They can be found at any hotel. Routes to common destinations tend to have fixed fares, but cabbies are also well aware that tourists don't know these fares. Google them before going out so you don't wind up paying way more than you should.
Related
Looking for a
party hostel in Costa Rica
or
Cancun
? Looking for a
budget hostel in Mexico
or
Costa Rica
?