Rome is a city of history, art, architecture, religion, food, and fun. For anybody flying to Italy, it's likely to be your first or last stop in the country and it's easy to fill days with sights, activities, and experiences. As one of Europe's most popular tourist destinations, there is no shortage of places to stay, things to see, experiences to have.
Finding a Place to Stay
Rome is a large city and one of the most popular tourist destinations in the world. As such, it has many accommodation options for every travel style and budget. You'll find plenty of hotels, bed and breakfasts, apartments, and backpacker hostels. The city has everything from budget rooms with simple furnishings to luxury hotels for those with more glamorous tastes.
Italy has its own standardized hotel rating system that ranks every hotel with a number of stars. While this system might sound good on paper, there are a few things that you need to understand about it before you book your room. It's a standardized rating system that is set by the government with each hotel receiving a rating between 1 and 5 stars. The ranking criteria puts heavy emphasis on room size, which makes it difficult or impossible for many of the city's most charming and historic hotels to receive a high ranking. Most historical hotels in the heart of the city are located in old buildings, so their guestrooms are small. For this reason, most of Rome's most charming and historical hotels have at most a three-star rating. If you want character and atmosphere but also want comfort and a touch of luxury, do your research. Don't rely solely on the star system, but instead check out each hotel's amenities, guest reviews, etc. to ensure you're finding the place that best meets your needs.
Backpacker Hostels
Rome has a wide range of backpacker hostels to choose from. Many are concentrated around the Termini Train Station, which is convenient when you're arriving and departing. The area is generally safe, but do keep an eye on your belongings and be aware of pickpockets.
Two of the most popular and well-established hostels in Rome include
Hostel Alessandro Palace and Bar
and
The Yellow
.
Bed and Breakfasts
Bed and Breakfasts in Italy are not what you might expect if you've stayed at B&B's in the United States, England, or Ireland. The breakfasts are usually quite simple and the rooms may be surprisingly basic. That being said, there is a lot of variability in bed and breakfasts and it's possible to find very nice, comfortable, and well furnished B&B's. Your best bet is to read lots of reviews before you make a reservation to make sure what you're booking is what you want.
Luxury Hotels
Rome has no shortage of luxury hotels. Just a few of the many options are listed here.
Rome Cavalieri
- This old-fashioned hotel has a great restaurant, three outdoor swimming pools, and a state of the art spa and fitness club. There are 345 rooms, each with its own private balcony, and museum quality artwork throughout the grounds.
Hassler Roma
- Located near the Piazza di Spagna, this hotel has excellent service, a 1940's bar, and modern rooms. It's style, impressive view, Michelin star restaurant Imago make it a favorite among luxury travelers.
Portrait Roma
Portrait Roma is close to the Spanish Steps and has roof terraces that offer impressive views and delicious aperitivos. The hotel has just 14 suites that are designed with contemporary-retro themes. There's a rooftop bar that's limited to guests only and a level of service unmet by other hotels.
Neighborhoods
Although Rome is a large city, most tourists spend the majority of their time in the
Historical Center
(Centro Storico). It makes up about 4% of the entire city, but it is where you'll find most of the historical sights and tourist destinations. In this area, you'll find the
Colosseum
,
the Spanish Steps
,
the Pantheon
, and
the Roman Forum
.
In Rome's
Modern Center
you'll find the neighborhoods of
Via Veneto
,
Quirinale
,
Castro Pretorio
,
Repubblica
and
Trevi
. This is the place to go for nightlife and shopping, and there are many hotels to choose from if you prioritize space over location.
The Vatican
is a separate area, and to the south of the Vatican is
Trastevere
, where you'll find many narrow streets, cobblestoned streets.
For more information on specific neighborhoods in Rome see
A Guide to the Best Neighborhoods in Rome
.
Transportation
Rome is a large city with many of its sights and attractions spread out, so it's best to familiarize yourself with the city's comprehensive transportation system before you arrive. For a detailed breakdown of transportation in Rome, check out
Getting Around Rome
.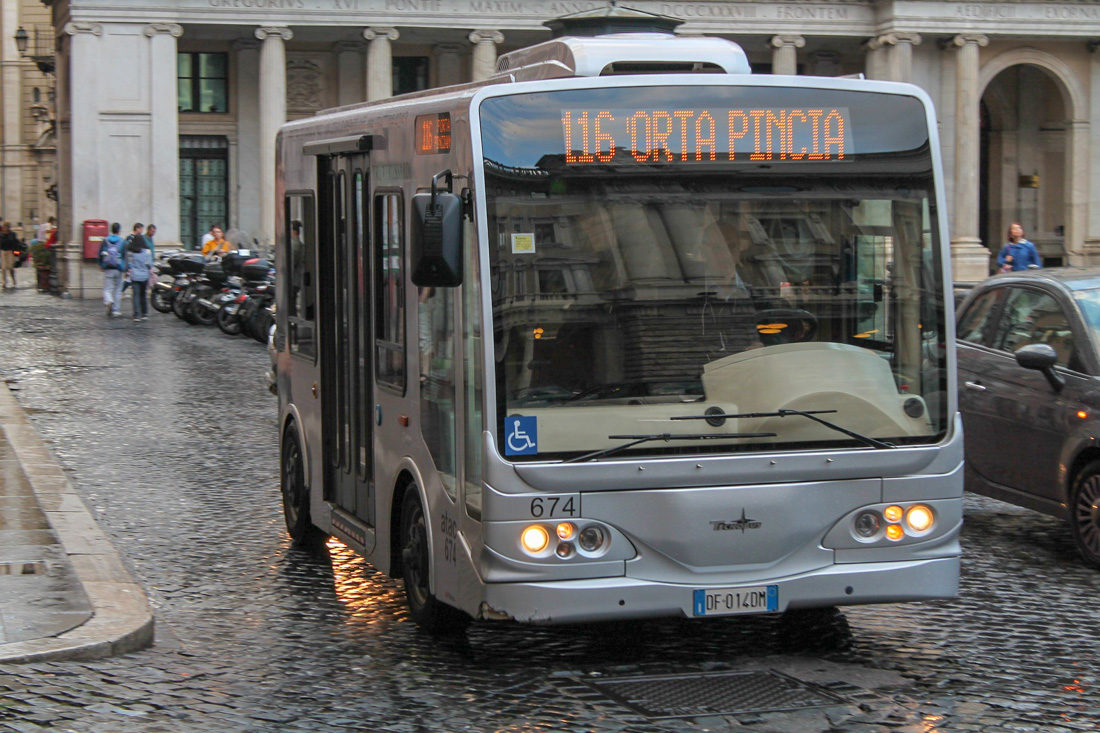 Many of the neighborhoods in Rome are easily explored on foot, but if you're traveling between distant sights, you can take the
Metro
, a
bus
, a rideshare such as
Uber
, or
taxi
. Although Rome's Metro system is one of the smallest in Europe, it does pass by many points of interest for tourists, so it is worth checking out. Buses are also a convenient way to explore the city. With over 350 routes, it can seem overwhelming at first but is actually quite easy once you get the hang of it. If you're not a fan of public transportation, taxis are readily available throughout the city, but make sure you know the standard fares for your trip. Even if you're given a fair price, you can expect the ride to be expensive. There is also a tram system in Rome, but it is generally of little interest to tourists.
Things to Do
Rome is famous for its world-renowned archaeological sites, many of which are found in the city's historical center. For a detailed breakdown of sights in Rome along with ticketing and pricing information, visit
Things to See and Do in Rome
.
The most famous archaeological sites in Rome include the
Colosseum
,
the Roman Forum
, and
Palatine Hill
. Combined tickets for these sights are available.
Rome is also notable as a religious destination.
The Vatican City
, completely surrounded by the city of Rome, is a sovereign state and the residence of the pope. It was built over the tomb of Saint Peter and is now where you'll find
St. Peter's Basilica
. There are eleven Vatican Museums which include the famous
Sistine Chapel
and the
Vatican Gardens
. Whether you're on a religious pilgrimage or interested in art or history, the Vatican City is truly a unique destination.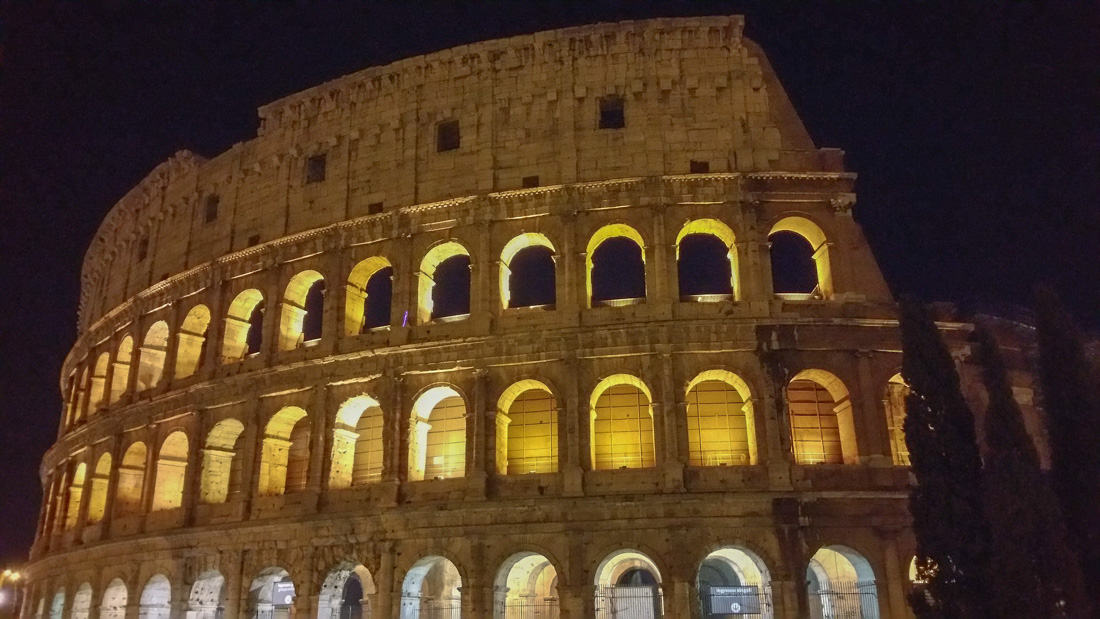 Another Italian experience that shouldn't be skipped is a visit to several of Rome's many piazza's. The most famous ones include
Piazza Navona
,
Campo de' Fiori
,
St. Peter's Square
,
Piazza del Popolo
.
Other landmarks and must-see sights in Rome include the
Pantheon
,
the Trevi Fountain
, and
the Spanish Steps
.
Day Trips
Because Rome has the country's largest international airport, many visitors arrive and depart through the city. With its easy accessibility and many transportation connections, Rome makes a great base for day trips. If you're looking to get outside of the city but don't want to travel too far, there are several great options to choose from. For more detailed information on day trips from Rome, visit
The Best Day Trips from Rome
.
Perhaps the most popular day trip from Rome is to head south to the famed city of
Pompeii
. It's relatively easy to visit Pompeii as a day trip due to the short travel times. Direct buses are available or you could take a train to Naples and then catch the
Circumvesuviana
on to Pompeii. Another lesser-known option is to visit the city of
Herculaneum
, which is slightly closer to Naples.
Naples
itself makes a great day trip from Rome. The train takes about an hour and fifteen minutes. This "rough around the edges" city gives you a different glimpse into Italian life.
Another option is to visit the charming town of
Tivoli
. The city is about an hour away by train. From there you can then take a bus to its most famous sight, Hadrian's Villa.
For great local cuisine, head to
Castelli Romani
where you can try the porchetta, an herbed spit-roasted pork dish. This region is about 45 minutes away by train.
Finally, about an hour outside of Rome, you'll find
Orvieto
, which is known for its underground tunnels and caverns that date back 3,000 years.
Food & Dining in Rome
Food in Rome is becoming a mix of old world tradition and modern innovations. The city is a food lover's dream and for many visitors, exploring Rome's restaurant scene is as important as seeing the sights. There are several must-try dishes in Rome, with one of the most popular being the
Cacio e Pepe
. This simple but delicious dish is made with pecorino Romano cheese, black pepper, and al dente pasta. If you add guanciale (smoked pork jowl) and egg you'll get
Da Danilo
, another favorite.
Another Roman specialty is
artichokes cooked alla romana
. They are braised, stuffed with herbs, and sprinkled with lemon. These vegetables are only on the menu in spring and fall.
Rome has its own version of
pizza
as well. This local take on an Italian favorite comes with a thinner and crispier crust than the original Naples version. Chefs keep the ingredients simple, and margherita remains the most popular option. Of course, being the capital of Italy, one can find an endless variety of
traditional Italian foods
here, so why not eat it all?
Tipping in Italy can be confusing sometimes. See this
guide to tipping in Rome
for more information.
Saving Money on Food in Italy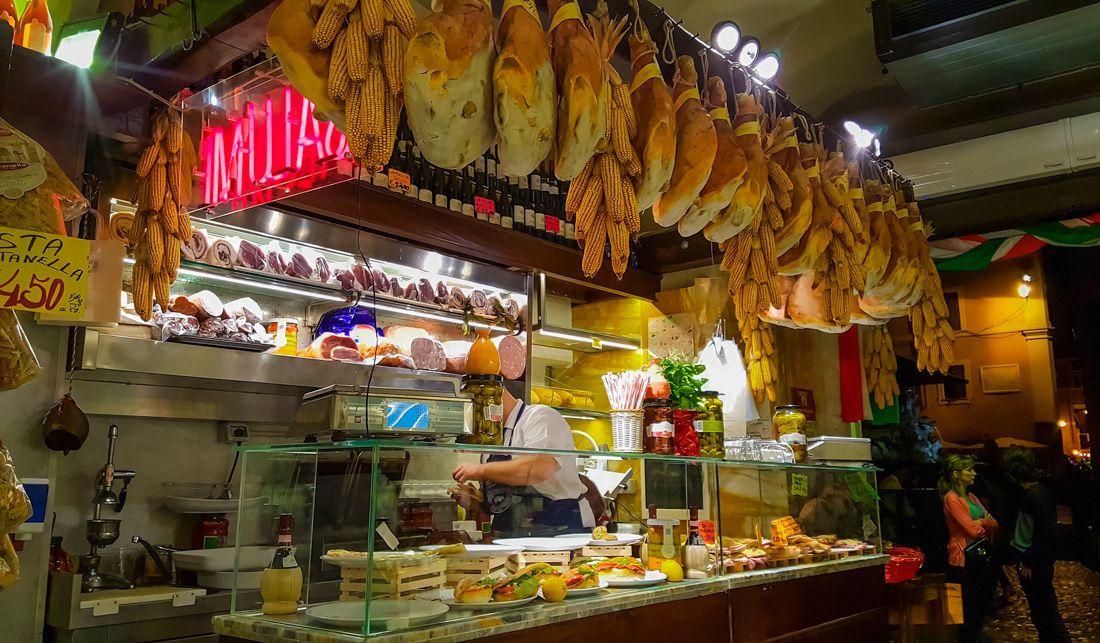 Like many Italian cities, you can save money on food in Rome by finding a bar that has
aperitivo
. This is essentially Italy's version of a happy hour. You can purchase a drink and then enjoy the free buffet for the evening. Aperitivos typically run between 6 pm and 9 pm.
Rome has many popular markets and you can grab some terrific fresh food. You'll find fresh bread, sliced meats, cheeses, wine, and produce, all of which make for a great picnic. Popular markets include
Campo de' Fiori market
and
Mercato Piazza Vittoria
, near the Vittorio Emanuele train station. From either market, head to a piazza and enjoy your meal while people-watching.
Like many cities, lunch is usually more affordable than dinner, so eat you nicer, larger meal out during the middle of the day and then enjoy a picnic dinner or a slice a pizza to go for your evening meal.
If you have a limited amount of time for your journey, see our advice about how much time to spend here: Should I spend 1, 2, or 3 days in Rome?, Should I spend 3, 4, or 5 days in Rome?, Should I spend 1 or 2 weeks in Rome? and Is Rome Worth Visiting?