This place is amazing, and the staff are like a little family that just take you in and make you feel part of them. Everyone was great and so friendly, especially Diana and Ashley, they had me laughing the whole time. Honestly it was a great experience, highly recommend it. - Portuguese Guy
What sets them apart?
This hostel has a recipe for success and it shows: a great location, a very social vibe thanks to free dinners and cheap breakfasts, plenty of group activities, a long list of amenities, and a staff that takes care of people as if they're family. Thousands of positive reviews have made this one of the most popular hostels in Prague.
Hostel Personality
Who's staying here?
As this hostel only has dorms along with a very social atmosphere, plenty of solo travelers, backpackers, small groups, students, and long-term travelers stay here.
Insider Tip
Take advantage of all of the activities if you really want to maximize your social experience.
Hostel One Home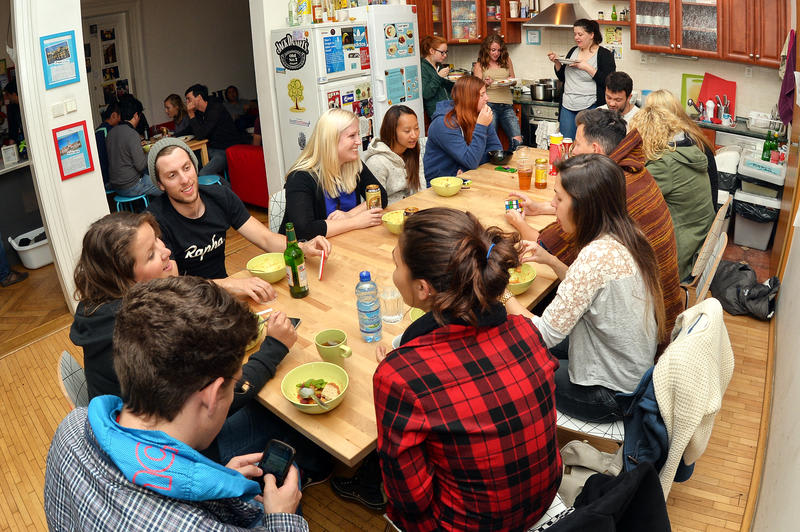 Part of the Hostel One chain of hostels that's found throughout Europe, this award winning hostel has received rave reviews from thousands of guests. And those reviews are well earned, because this hostel literally has everything that guests could want. The location is terrific as it is situated at the edge of Old Town. The activities are plentiful and fun, and provide plenty of social interactions between the guests. They have free dinners, cheap breakfast, parties on the river, tours, and pub crawls, just to name a few. They also have comfortable rooms and a kitchen to cook your meals. Really, you can't go wrong here.
The Facilities
Dorms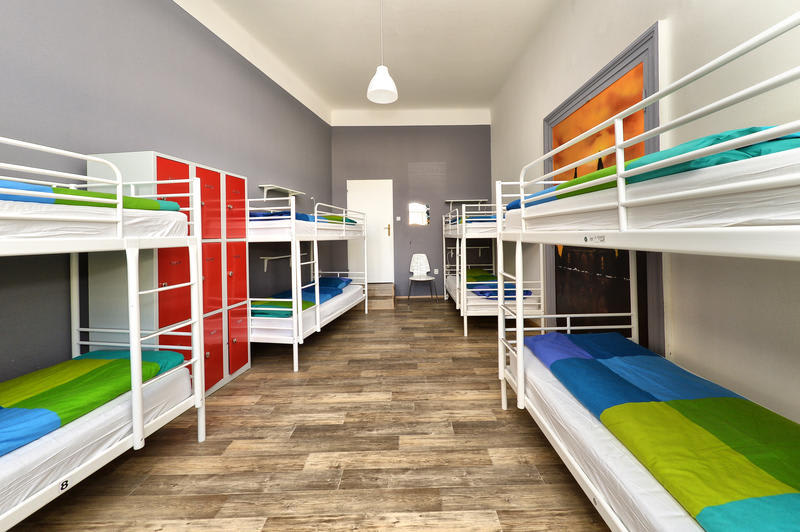 Dorms are simple but comfortable. They contain lockers which are large enough for backpacks and suitcases. The rooms come in a variety of sizes from 4 to 10 beds. All rooms use the hallway bathrooms. Beds have reading lights and plugs. They do not offer an all-female dorm nor private rooms, though.
Bathrooms
Bathrooms are modern, spacious, and kept clean by the staff which works very diligently.
Common Areas
The common areas are comfortable here. Many people end up hanging out in the kitchen, especially during group breakfast and the free dinners. Otherwise, the lounge has comfortable seating with TVs, video games, movies, and more.
The Location
Stare Mesto (Old Town)
What's Nearby?
Located about halfway between the train station and the center of Old Town, this hostel is placed in a very convenient location for both transportation to and from Prague along with easy access to everything in Old Town. Within minutes you can be everywhere in Old Town including Charles Bridge and Wenceslas Square. Nearby are plenty of bars, clubs, restaurants, shops, theaters, museums, and more. And with public transportation and the nearby train station, you can get to other neighborhoods in Prague or out of town for a day trip quickly and easily.
Nearby Transportation
The main train station is about 10 minutes away on foot. Also, several tram and bus lines run through the city and can be reached on foot in just a few minutes. With all of the public transportation options, you can get to other sections of Prague easily. However, everything in the center part of town is easily reached by walking.
Activities
To help everyone get to know each other, the staff organizes
free group dinners
. They also run walking tours as well as tours to place around Prague for guests. They have a cheap breakfast which not only helps you start your day, but also lets you meet up with other guests. They organize riverside parties and pub crawls, too. You'd have to really try hard to NOT make friends here. Guests love the community atmosphere at the Hostel One Home, and all of the activities are part of what makes this place so highly recommended.
Amenities
Other than the communal kitchen, this hostel offers all of the comforts that you would need to have a happy stay here. Free Wi-Fi, laundry, TVs, video games, public computers, a good breakfast, and more are all on the list.
Staff
The staff is well regarded here. They go out of their way to make sure everyone has a good time. They also work hard to keep the hostel clean and safe.
Heads Up
Guests give this hostel terrific reviews. Some say that the dorms are a little cramped in size, but overall everyone is very happy. They don't offer private rooms, and they don't offer an all-female dorm.
Hostel One Home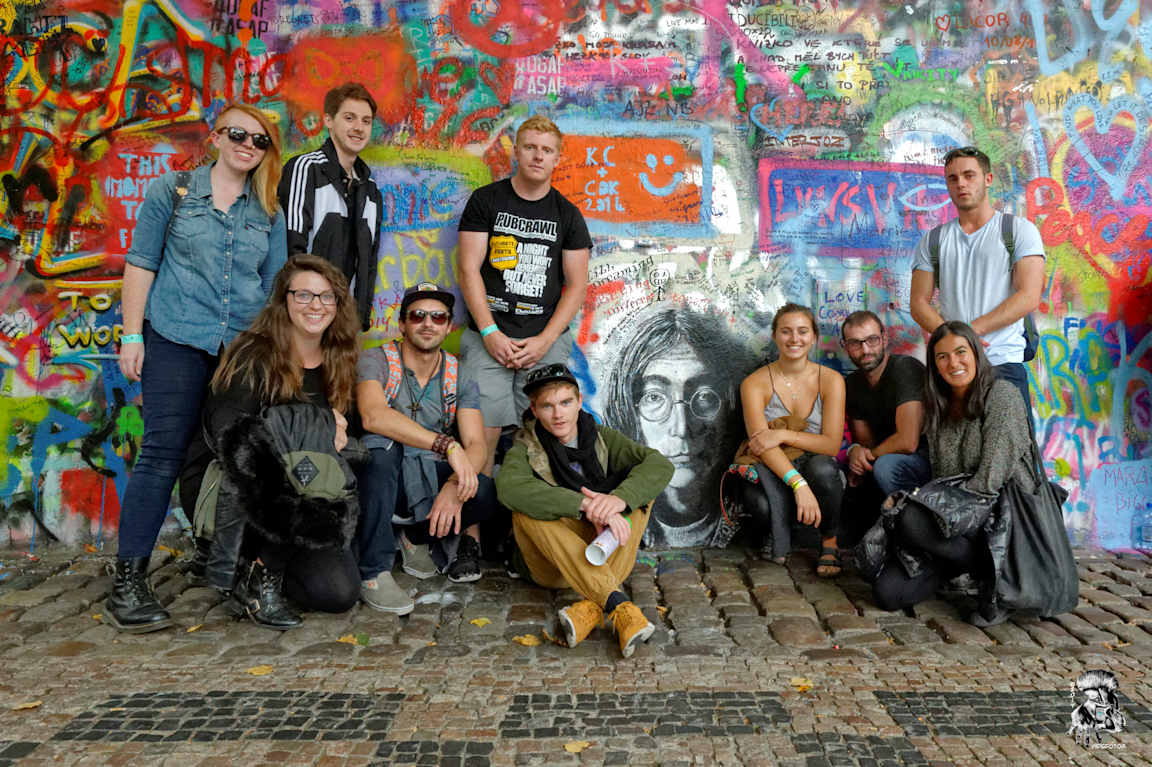 Do you have a favorite hostel that you would like to review? Let us know!