Thailand On a Budget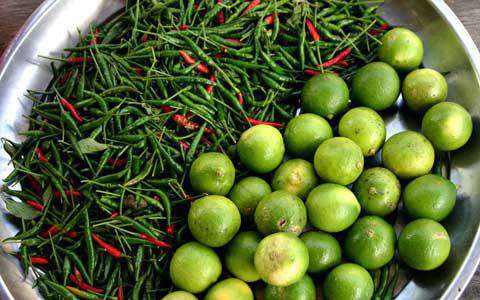 Thailand is a world renowned destination for its beaches, mountains, culture, and food. It's at the top of most traveler's wish list, and it's easy to see why it's grown in popularity. Thailand is also a country whose economy and infrastructure is focused on tourism. Because of this, many visitors feel frustrated with the atmosphere and often complain that they feel like walking ATMs. The best way to enjoy your time here is to relax, let things roll off your back, be prepared for frustrations, and make a point of getting outside of the most touristy areas. If you stay around the tourist crowds you'll have only a limited opportunity to see the authentic side of Thailand.
This is easily the most popular country for travelers in Southeast Asia. It has stunning beaches in the south, jungle and culture in the north, and a city filled with night life and activities in Bangkok. If you decide to spend a few days in Bangkok, head to Koh San Road if you're looking to party hard. If you're hoping for some isolated beaches, head south to the national park beaches such as Koh Tarutao, where you'll find few amenities, but equally few people. This is where you'll find one of the few isolated beaches in the country. Whatever you do don't miss trekking in the northern regions in Chiang Mai. This area is rich in culture and beauty. Chiang Mai is also one of the best places to sample Thai food. Food in the area is filled with flavors. Its spicy, but if you order it mild the restaurant often abides.
Due to its popularity, Thailand is one of the more expensive countries to visit in Southeast Asia. Even so, the prices are dramatically less than those in western countries and many people find they can linger on the beaches or in the north for weeks on end without breaking their budget. The northern parts of the country are both more cultural and also more affordable. Accommodation and food on the beaches can be much more expensive, and in some places reservations are required as the rooms can fill up quickly. The quality can also be frustratingly poor in some places so do make sure you see the room or read reviews before committing to a place.
At A Glance
Because Thailand is one of the more touristy countries in Southeast Asia, it's easy to get overwhelmed by the crowds and the hassle. If you find yourself getting a little frustrated, head to the northern parts of the country where the atmosphere is more relaxed and mellow. The highlands are beautiful and you can have a wonderful cultural experience at a far more affordable price.


The food in Thailand is absolutely delicious. It is generally served quite spicy and can overwhelm many people's palates. If you're hoping for a milder variety of a specific dish, ask for it with "no spice." While many locals don't understand the word mild, they do understand "no spice." They usually abide by these instructions, but not always.


If you're really enjoying the food in Thailand then consider taking a cooking class in Chiang Mai. These classes often last a full day and they are loads of fun. The teachers keep the classes light and humorous and the food provides a full days worth of meals. You can often arrange classes through your hotel or a local travel agency.


Many people use VIP buses to travel around Thailand. These buses are decent in quality but the connections are often poorly thought out and inconvenient. Once a booking agent has your money you are really at their mercy. Consider finding the local bus station and traveling with public buses which are far cheaper and often times more convenient.


There are many popular beaches in Thailand with some of the most famous being on Phuket, Koh Phi Phi, and Koh Samui. If you're looking for a more remote and peaceful experience look into any of the national parks around the country. Some have cabins available where you can camp and others have tents available for rent.
Related:
Partying in
Chiang Mai
or other parts of
Thailand
?
Going to the
Full Moon Party in Koh Phangan
?
Hitting the beach in
Koh Samui
?
Top Tourist Attractions
The Grand Palace:
This truly is an absolutely grand palace. It is located in Bangkok and is impressive in its size and intricate details. It's bright colors and impressive architecture make it well worth a visit.
Khao Yai National Park:
In the northeastern part of the country, this national park is the best spot to see elephants, tigers and a variety of birds. If you're looking to get away from crowded beaches and see some wildlife, this is the best place to go.
Ko Tarutao:
This uniquely quiet beach is a great place to enjoy a remote, beautiful, and isolated beach in Thailand. You can camp or stay in one of the cabins available on the island.
Popular Foods
Thai food has grown into one of the most popular Asian cuisines. It's staples include noodles and rice and it is often made from a spicy curry, coconut, and seafood. Tofu is also a popular ingredient in many Thai dishes, and vegetarians want be hard pressed to find meals they can eat.
Pad Thai:
Probably the most popular dish in the country, pad thai is a staple dish made with rice noodles, eggs, fish sauce, and peanuts. It's available for very cheap from street vendors, but you'll find the best varieties in restaurants in larger cities. Some varieties can be quite spicy, while others are milder. It's often topped with chicken, prawns, or tofu.
Penang Curry:
This is a delicious Thai curry that is generally milder than the green or red curries. It has a rich peanut based sauce and is often served with chicken or beef. It's often served with a side of rice and is available in most restaurants.
Thai Iced Tea:
This unique take on iced tea is a very strong tea served with ice and a very sweet condensed milk. It's a great way to break of the spiciness of a dish.