Before we dive into a comparison, let's cover a brief introduction to these 3 bays in Northern Vietnam, all of which have a beautiful landscape, fun activities, and affordable prices.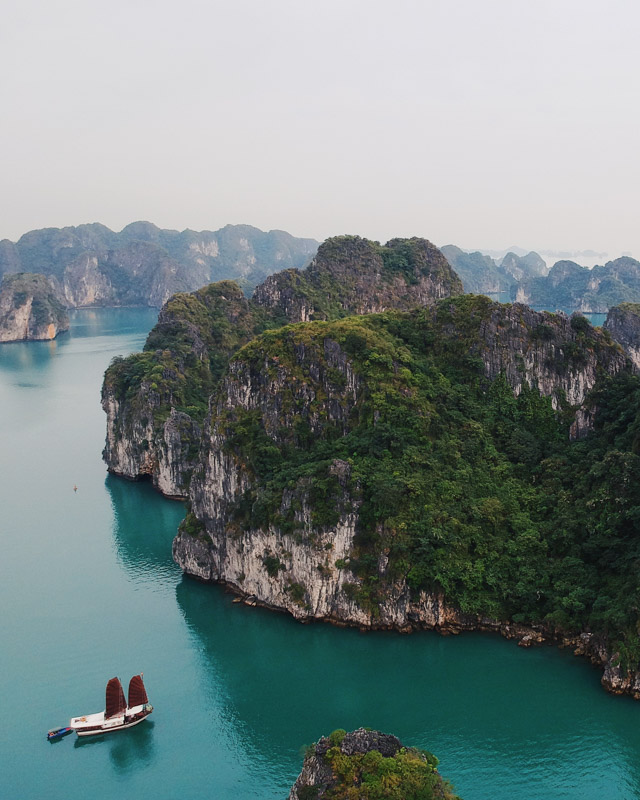 Ha Long Bay
is the most famous, as many people have heard of this destination when they plan to visit Vietnam. Ha Long Bay will absolutely be included in most people's itineraries. However, most of the time it's jam-packed with tourists. This is no surprise since it's listed as one of the UNESCO World Heritage sites, and the population of tourists is increasing every year. With that being said, people are now looking for some alternative destinations, and that's where the two other unspoiled bays come in.
The next one is
Bai Tu Long Bay
which is located to the northeast of Ha Long Bay. It has a lot of caves and stunning beaches such as Quan Lan, Ngoc Vung, and the Ban Chan, which is utterly staggering with its impressive tree-topped mountains on the stretch of its golden sand. Though recently, Bai Tu Long just became more known to travelers which means there's a lot of businesses and crowds are coming. But still, I can say it's a lot quieter and more peaceful than Ha Long Bay.
Lan Ha Bay
is the newest destination on the list and located in the southern part of Ha Long. "Quiet" and "Spotless" would be the perfect words to describe Lan Ha. It also has something unique to offer on the table that the two other bays don't have. I'll tell you more about it, so read along....
With a very vast region, the bays provide abundant diversity in the ecosystem nurturing a lot of exotic and rare species of animals and plants with unique landscapes.
But the question is...
Which one is going to give you a memorable experience?Ha Long BayWho doesn't know about Ha Long Bay? I think most of the travel enthusiasts or even ordinary people know something about it. The word Ha Long means the "descending dragon" from the local legend, which served as the protector of the country against the invaders.

Thousands of limestones scattered in different shapes and sizes gave Ha Long a spot on the "7 wonders of the world list" in 2012.



Ha Long is also noted for its fascinating caves and magnificent beaches. These include Luon Cave, Dao Go, Bo Nau Cave, Three Peaches beach, and Tuan Chau beach.

The popular activities you could enjoy doing here are diving, swimming, kayaking, cycling, and hiking up the peaks. Moreover, if you want to know more about how pearls are cultivated and how they are acquired, then you should not miss visiting the thrilling Ha Long Bay Pearl farm.

Ha Long is the most popular bay among the three, and would have a lot of drawbacks because of that in the form of more tourists and higher prices. But it still has special characteristics and highlights in comparison with Bai Tu Long and Lan Ha.




Bai Tu Long Bay
This region has a bigger number of islets in contrast to the other two bays. This is the reason why Bai Tu Long is recognized for its stunning beaches such as the top-notched Ban Chan beach, Minh Chau, Tra Gioi, and more.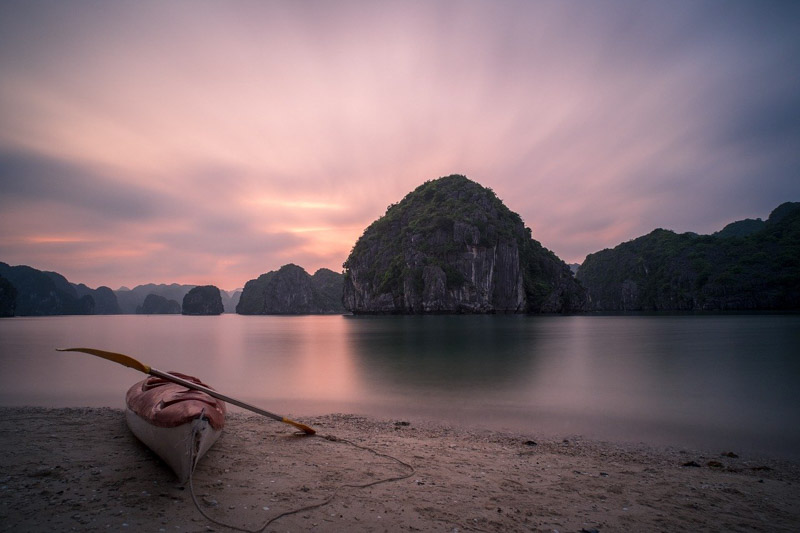 Kayaking, fishing, climbing, swimming, and Tuk-tuk riding are some of the activities you can do while you are here.

But you know what's really interesting in Bai Tu Long? For me, it's the locals living in Vung Vieng Fishing Village who still exhibit the ancient and traditional, yet beautiful way of living. I highly recommend this spot if you're going to Bai Tu Long and would love to discover a completely unusual way of life. You can reach all of these places via the many Bai Tu Long Bay cruises which provide similar amenities to the cruises of the other bays.


Lan Ha Bay
Unlike the Ha Long and Bai Tu Long Bay, Lan Ha was able to preserve the natural beauty of its beaches, caves, and lagoons. Everything is just being discovered by tourists and is largely undiscovered by outsiders.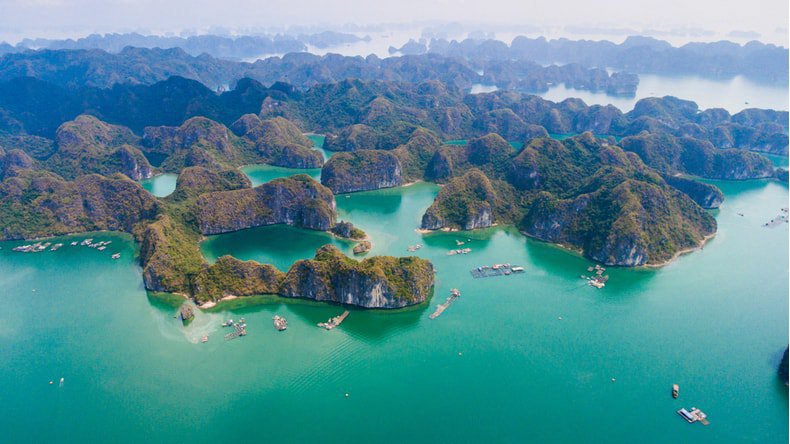 Though it has a relatively small area compared to other bays, there are also recommended activities you can do here, such as cycling, trekking, rock climbing, kayaking, and water bouldering. You can also find here the floating and fishing villages of Cai Beo and Viet Hai where you can go fishing and just enjoy the tranquility of the place.

So If you're looking for a less touristy spot and peaceful at the same time, you can unquestionably consider Lan Ha.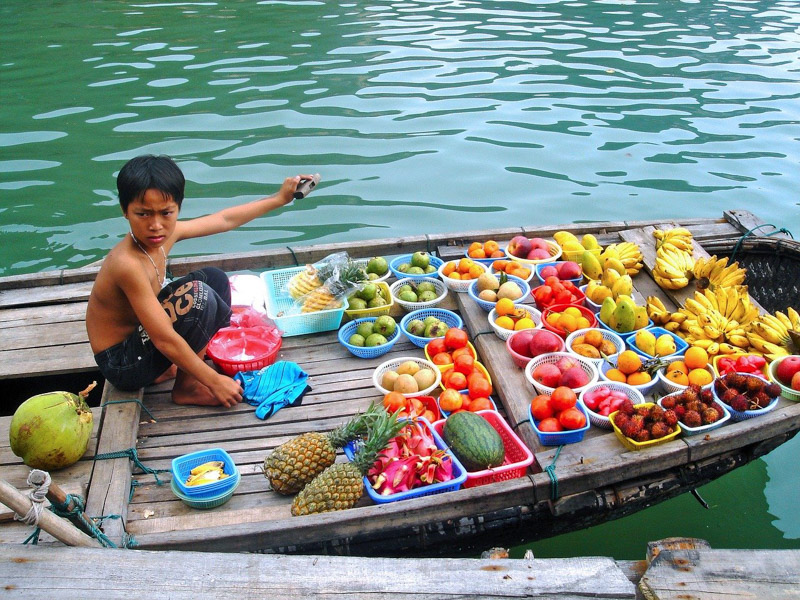 Final Thoughts
There are tons of cruises and activities offered for these three bays. And if you're looking for some adventures and would like to include outdoor activities, Ha Long and Bai Tu Long would be the best choice. But if you're up to something relaxing and undisturbed, Lan Ha Bay cruises might be the perfect match for you.

Whatever your preferences might be should help lead you to your final decision. I still suggest visiting all of them if your time and budget are not an issue. But what I'm sure about is that these three bays offer a variety of experiences and will definitely give you an unforgettable and extraordinary adventure.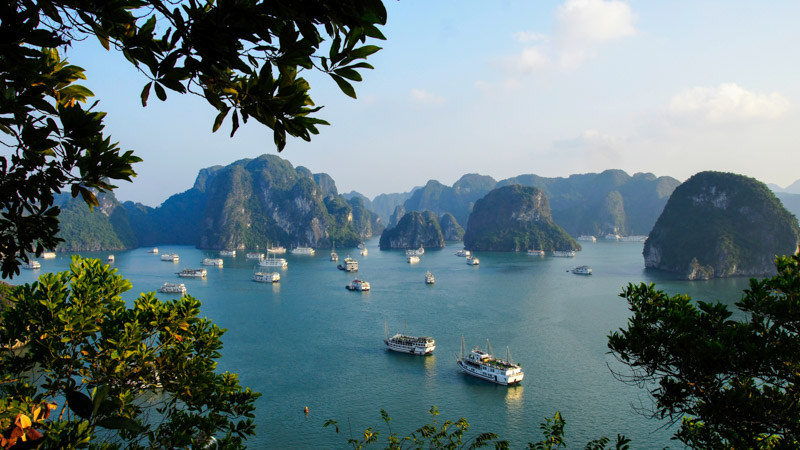 If you have a limited amount of time for your journey, see our advice about how much time to spend here: Should I spend 1, 2, or 3 days in Halong Bay?, Should I spend 3, 4, or 5 days in Halong Bay?, Should I spend 1 or 2 weeks in Halong Bay? and Is Halong Bay Worth Visiting?