Best Hostels for Solo Travellers in Tokyo (2017)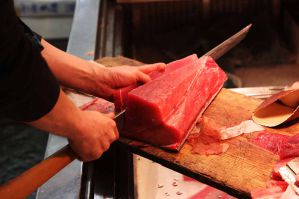 As the vibrant capital of Japan, Tokyo is a fun place to visit. It's also an expensive city, with accommodation and food prices being quite steep. If you're traveling alone and want to save some money, there are some great hostels throughout the city that offer dorms for affordable prices. Many also have kitchens available so you can prepare your own meals if you're on a particularly tight budget. Hostels also offer a more social atmosphere than a hotel, so it won't be difficult to meet other guests during your time in Tokyo.
How much do hostels in Tokyo cost?
| | |
| --- | --- |
| Average Dorm Price | $118 ($14 to $9,391) |
| Average Double Private Room Price (in a hostel) | $80 ($20 to $408) |
Dorm Bed:
$
3,600.00
Private Room:
$
4,500.00
Overall Rating:
97%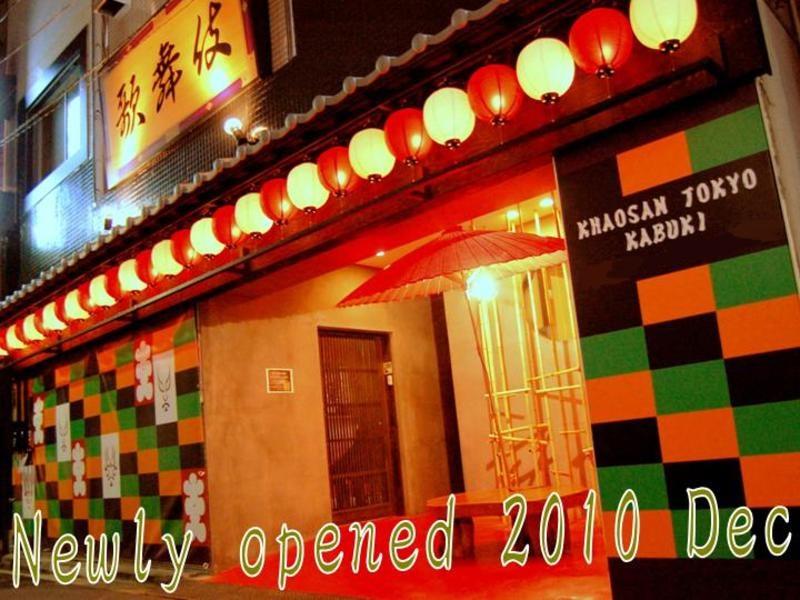 Khaosan Tokyo Kabuki is part of a group of hostels in Tokyo that are favorites among travelers to the city. This particular hostel is conveniently located very close to Kaminarimon, Asakusa Temple, and Asakusa Station on the Ginza line. It's a wonderful value for travelers on a budget. Because it is so popular, you're sure to find other guests and solo or independent travelers staying here.
The hostel has all the standard amenities including air conditioned rooms, laundry facilities, private bathrooms in each room, free internet access, an elevator, security lockers in dorms, and free luggage storage.
This is one of the most popular hostels in the city and you're sure to meet other guests while you're here. If you're traveling alone and want to make some new friends, then this is a great option.
1-17-2 Asakusa Taitou-ku
,
Tokyo
,
Japan
,
Dorm Bed:
$
19.52
Private Room:
$
29.28
Overall Rating:
91%
This hostel is relatively new to Tokyo, but it is growing in popularity. It's well decorated and designed, and you're sure to be comfortable during your time here. The common areas are specifically designed to encourage guests to relax and hang out. There's a social atmosphere and a great vibe for solo or independent travelers.
The hostel is in a great location in the city about three minutes from Iriya Station. It's near several popular tourist attractions and near the districts of Asakusa and Ueno. Public transportation is easily accessible and you'll have no trouble accessing most places around town.
The hostel has all the standard amenities including high speed internet, public computers, and a staff that can answer any questions you may have. If you're looking for a fun and unique place to stay that is centrally located and social, then this is the place to stay.
2-26-11 Kitaueno Taito-ku
,
Tokyo
,
Japan
,
Dorm Bed:
$
25.20
Private Room:
$
25.20
Overall Rating:
91%
Anne Hostel Yokozuna is part of a pair of hostels, the other being Anne Hostel Asakusabashi. This hostel is the newer option of the two. It's conveniently located in Ryogoku, or Sumo Town. It's about a three minute walk to public transportation and it is easy to access most of the city from this area. From the hostel you can easily walk to restaurants, shops, banks, and grocery stores. There are also plenty of entertainment options in the surrounding areas including bars, cafes, and Karaoke.
The hostel has all the standard amenities including free wi-fi, security lockers, luggage storage, laundry facilities, air conditioned rooms, and privacy curtains and reading lights in the dorm rooms. Guests also have access to a shared kitchen.
Private rooms range in size from twins to six bed rooms. Dorms are available that sleep four, six, or eight. Coed, female only, and male only rooms are all available.
4-38-5 Ryogoku Sumida-ku
,
Tokyo
,
Japan
,
Dorm Bed:
$
28.01
Private Room:
$
31.55
Overall Rating:
93%
This backpacker hostel is a favorite in Tokyo. It's part of a chain of hostels in the area and you'll find eight of them spread out around the city. It's an affordable, comfortable, and fun place to stay that appeals to all travel types including solo travelers, independent travelers, and even small groups. This particular hostel is in a convenient location about a minutes walk from Kuramae Station on the Oedo line. It is also about a ten minute walk from the Asakusa area. The hostel is modern and comfortable with all of the standard amenities. There's a shared kitchen for guests and several common areas where you can relax and meet other travelers. The tv room is a fun place to hang out as is the courtyard which has picnic tables. There's also a Japanese style tatmi lounge.
The staff is wonderful and helpful. Most speak English and can help you with any questions you might have. They know the city well and can tell you about any events or activities that are going on around town.
There are private rooms and dorms available. Dorm rooms include both coed options and female only rooms.
20-10, Kuramae 3-chome, Taitou-ku,
,
Tokyo
,
Japan
,
Share This Article