Tours Catering to Families with Kids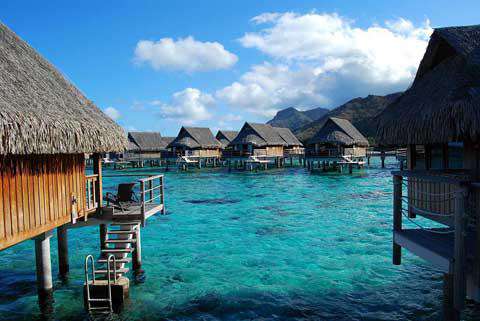 Are you in search of the perfect family vacation that combines adventure, relaxation, and quality time with your loved ones? But is planning a trip too much of a hassle? Well, we have analyzed all of the best organized all-inclusive family-friendly tours for Fiji based on key criteria such as guest ratings, prices, tour length, and of course, kid-friendly activities for children under 18. The mission of the selected tours below is to ensure that your family's vacation is not only enjoyable but also stress-free, allowing you to focus on what truly matters: creating unforgettable memories together. Simply sit back, relax, and cherish the moments spent together as you explore the beauty that Fiji has to offer. So why wait? Book one of these amazing tour packages today and get ready to create lifelong memories as you explore the wonders of Fiji together with your loved ones.
What types of child-friendly tours are available in Fiji?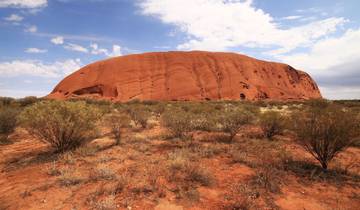 Here are the important factors:
13 trip options analyzed
$411 average price per day (USD)
6 to 31 days in length
4 of 5 average rating
41 people or less on average
You'll be surprised at the array of family-friendly tours in Fiji, as there is something for everyone. It's no wonder that visitors can't get enough of these tours, boasting an impressive average guest rating of 4 out of 5 stars. Picture yourself joining a group of like-minded adventurers, with an average maximum size of 41 people, ensuring a fantastic blend of social and personalized experiences. The average tour length spans 19 days, with tours ranging from 6 to 31 days long. With our thorough analysis of 13 family-friendly tours, we've found the best. So rest assured that Fiji has something to captivate every kind of traveler.
(All tour prices are in US Dollars before taxes, and come from a base price that is reported by TourRadar. Peak season prices can vary significantly, particularly in destinations where seasonal travel fluctuates dramatically.)
So, let's get to it and see...
The 10 Best Family-Friendly Tours in Fiji
See also The Best Wildlife Tours to Fiji, Tours for Outdoor and Nature Lovers in Fiji, The Best Christmas & New Years Tours in Fiji, The Best Adventure Tours to Fiji, The Best Eco Tours in Fiji, The Best Cultural Tours in Fiji, The Best Romantic Tours for Couples in Fiji, or The Best Tours for Seniors to Fiji for more tour ideas. With so many options, there's a guided tour or vacation package for every type of traveler.
How much do family-friendly tours to Fiji cost?
Average Daily Price
Family-Friendly Tours
After analyzing 13 family-friendly tours in Fiji, we found the average price to be a remarkably economical $411 per day. Naturally, this region has many fantastic options for family-friendly tours with a variety of prices. The individual costs will vary by the destinations, travel style, available dates, and other factors. If you're interested in more information about tours here, see our guide to tour prices in Fiji.
And for more information on Fiji, see Fiji Travel Costs and Fiji Hotel Costs.