The Best Cheap Hotels in Hobart
Budget-Friendly and Affordable Places to Stay in Hobart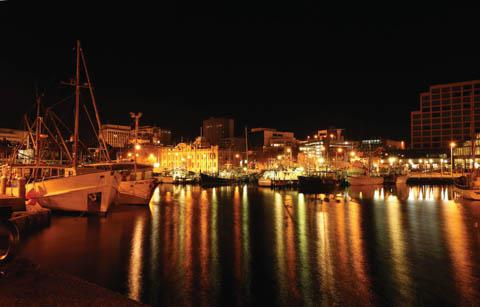 Hobart, Australia is a vibrant destination with plenty of fun activities and attractions. If you're traveling on a budget, finding an affordable place to stay might be a challenge, though. But with so many budget-friendly hotels and motels available, there is no need to break the bank for a comfortable and relaxing stay here. So, if you're looking for where to stay in Hobart on a budget, everyone should consider a variety of factors, including the price, but also the location, amenities, and guest ratings. While low prices are important, travelers should also consider the comfort and relaxation of the rooms, as well as the location of the hotel, which can greatly impact their experience in Hobart. Some of the best budget-friendly hotels in Hobart offer amenities such as pools, providing guests with a great place to cool off and unwind after a long day of exploring the city. When considering guest ratings, travelers should look for hotels with a proven track record of providing comfortable stays, while also being easy on the wallet. We've analyzed the best budget-friendly hotels and motels in Hobart based not just on the prices, but also the locations, guest ratings, amenities, and nearby activities as described. So, below you'll see the results of our research, which includes the best values and great bargain hotels in Hobart. Whether you're traveling solo or with a group, there are plenty of cheap stays available in Hobart that will meet your needs and your budget. So, let's get down to it and find the best deals for a place to stay for your next trip.
Also, take a look at the Budget hotels in nearby destinations: .
For more terrific hotel ideas in Hobart, make sure you also see Best Family-Friendly Hotels in Hobart, Best Luxury Hotels in Hobart, Best Hotels for First Time Visitors in Hobart, Best Hotels for a Weekend Getaway in Hobart, Best Hotels for One Week in Hobart, Best Hotels for One Night in Hobart, Best Romantic Hotels for Couples in Hobart, or Best Business Hotels in Hobart.
How much do cheap hotels cost in Hobart?
Hobart
Average Budget Hotel Price
Travelers to Hobart, Australia will have a large number of terrific budget accommodation options with a variety of great prices. The price of budget hotels here can vary by amenities, dates, and the neighborhood. Based on thorough data from 10 budget hotels, their average price is a very reasonable $139. If you're interested in more information about hotels here, see our guide to hotel prices in Hobart.
The average prices of our suggested budget hotels by star rating:
5-star hotels: $253
4-star hotels: $90