The Best Luxury Hotels in Cochin
4 and 5-Star hotels in Cochin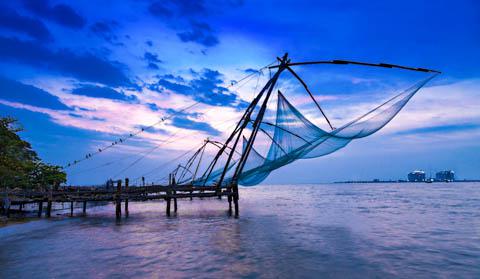 Cochin, India is a fantastic destination offering a variety of sites and attractions. When it comes to choosing a luxurious hotel, the area does not disappoint, for it is overflowing with opulent hotels and resorts that promise to pamper you to no end. So, if you're deciding where to stay in luxury in Cochin, we've analyzed all of the top luxury hotels considering the guest ratings, quality of service, activities, location, price, and amenities. Our research led us to this list of Cochin's absolute best luxury hotels and resorts. Whether you're travelling as a family or on a couples getaway, Cochin is teeming with accommodations that cater to all your whims and fancies so you can have an extravagant trip with pampering and comforts. From 5-star and 4-star hotels with spas and swimming pools to intimate boutique hotels that exude romance, and family-friendly resorts that make your heart sing, there's something for every type of traveler. So, let your mind wander to the luxurious suites, complete with all the amenities you could desire, or imagine sipping cocktails at a world-class bar, dining at a gourmet restaurant, or being pampered at a spa. The choice is yours, because Cochin is a treasure trove of plush accommodations that cater to all your needs, be it a romantic escapade, a family-friendly escape, or a friends reunion. With our researched guide, you can find the ultimate luxury and boutique hotels in Cochin, where each and every moment will be a celebration of lavishness, comfort, and relaxation. Here's our list of the best luxury accommodation in Cochin, so let's get to it.
(Prices are listed in U.S. Dollars.)
Also, you might be interested in the nearby luxury hotels in Kottayam.
For more terrific hotel ideas in Cochin, make sure you also see Best Family-Friendly Hotels in Cochin, Best Beach Hotels in Cochin, Best Cheap Hotels in Cochin, Best Pet-Friendly Hotels in Cochin, Best Hotels for First Time Visitors in Cochin, Best Hotels for a Weekend Getaway in Cochin, Best Hotels for One Week in Cochin, Best Hotels for One Night in Cochin, Best Romantic Hotels for Couples in Cochin, or Best Business Hotels in Cochin.
How much do luxury hotels cost in Cochin? How much are luxury hotel rooms in Cochin?
Cochin
Average Luxury Hotel Price
After analyzing 16 luxury hotels in Cochin, India, we found the average luxury hotel price to be a remarkably economical $79. Naturally, this destination has many fantastic luxury accommodation options with a variety of prices. The price will vary by the hotel's amenities, available dates, and the general location. If you're interested in more information about hotels here, see our guide to hotel prices in Cochin.
The average prices of our suggested luxury hotels by star rating:
5-star hotels: $80
4-star hotels: $78