The Best Party Hotels in Tulum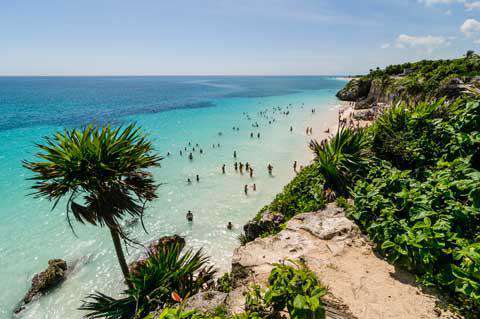 Are you ready to experience the wild side of Tulum? If you're looking to let loose and have a good time, you've come to the right place. We've done the hard work for you and analyzed all the top hotels in Tulum to party so you don't have to. Whether you're a seasoned partier or a first-timer, you'll find plenty of bars, nightclubs, and events to keep you entertained. From upscale party venues to chic suites, these hotels have all the amenities you need for an unforgettable time. So, if you're ready to party like a pro, check out our top picks for the best party hotels in Tulum, Mexico. Let's dive in and get ready to experience this destination's vibrant nightlife scene.
It's world renowned for its wild nightlife scene and you'll find iconic beach parties, jungle raves, and trendy Tuluminati parties. Most of the local places that are a bit more affordable are in town, and the more touristy and expensive places are around the Middle Beach Zone.
(Prices are listed in U.S. Dollars.)
Also, take a look at the Party hotels in nearby destinations: Playa del Carmen and Valladolid.
How much do party hotels cost in Tulum?
Tulum
Average Party Hotel Price
Visitors will find a large range of terrific party hotel choices when planning a visit to Tulum, Mexico. The price of these party hotels can vary according to location, type, and amenities. The average party hotel price in Tulum, Mexico based on data from 12 hotels is an affordable $376. If you're interested in more information about hotels here, see our guide to hotel prices in Tulum.
The average prices of our suggested party hotels by star rating:
4-star hotels: $530
3-star hotels: $339
2-star hotels: $16
1-star hotels: $52