The Best Cheap Hotels in the UK
Budget-Friendly and Affordable Places to Stay in the UK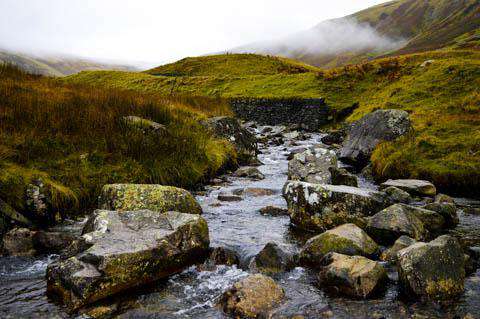 Does the UK have cheap hotel rooms? Yes, it does. The UK is an active destination filled with fun activities and sites. For travelers on a budget, finding an affordable place to stay is often a priority. So, if you're looking for where to stay in the UK on a budget, don't worry, as we have analyzed the best hotel deals in the area based on price, amenities, guest ratings, location, and nearby activities to find the best values. There are plenty of cheap stays available in the area that offer comfortable and relaxing accommodations at low prices, and many of these hotels have great features, too. From budget-friendly motels to hotels with a variety of amenities, there is something for everyone. So, how do you find cheap rooms in the UK? When searching for the best low-cost hotels, travelers should look for good options that offer a balance of price and comfort, with plenty of opportunities for relaxation. And that's exactly what you'll find with our suggestions below. Some of the best bargain and budget-friendly hotels in the UK also feature pools and other terrific amenities, providing guests with a great place to relax after a long day of exploring the area. Whether you're traveling solo or with a group, there are plenty of cheap places to stay available that will meet your needs and offer a price range that won't break the bank. With our researched guide below, you can find the best affordable hotels in the UK, ensuring a comfortable and enjoyable stay at an unbeatable price. So, let's get to it: here's where to sleep cheap in the UK.
The overall price of travel in the U.K. can be quite high, so backpackers and budget travelers will need to plan ahead to find affordable accommodations and entertainment options. London in particular offers plenty of hostels and budget accommodation options, but they are still priced higher than in many other cities. Smaller cities, towns, and destinations in the countryside can usually be more affordable. Prices aside, the overall amenities and infrastructure for budget travelers and backpackers are everywhere and very frequent. It's easy to find lower-priced options everywhere, along with plenty of free and cheap activities, so don't let the overall costs dissuade you from visiting.
(Prices are listed in U.S. Dollars.)
For more terrific hotel ideas in the UK, make sure you also see Best Family-Friendly Hotels in the UK, Best Beach Hotels in the UK, Best Luxury Hotels in the UK, Best Pet-Friendly Hotels in the UK, Best Hotels for First Time Visitors in the UK, Best Hotels for a Weekend Getaway in the UK, Best Hotels for One Week in the UK, Best Hotels for One Night in the UK, Best Romantic Hotels for Couples in the UK, Best Adults Only Hotels in the UK, Best Party Hotels in the UK, Best Hotels for Scuba Diving in the UK, Best Hotels for Skiing in the UK, or Best Business Hotels in the UK.
Is it expensive to spend the night in the UK?
UK
Average Budget Hotel Price
Visitors will find a large range of terrific budget hotel choices when planning a visit to the UK. The price of these budget hotels can vary according to location, type, and amenities. The average budget hotel price in the UK based on data from 1329 hotels is an affordable $151. If you're interested in more information about hotels here, see our guide to hotel prices in the UK.
The average prices of our suggested budget hotels by star rating:
5-star hotels: $307
4-star hotels: $151
3-star hotels: $120
2-star hotels: $90