The Best Cheap Bed and Breakfasts in Amsterdam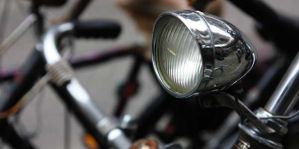 Historic Amsterdam sits on an area of land made of up many canals which act as thoroughfares for small boats bringing both goods and people into the city. Old delightful buildings line the canals and other streets and bring a unique charm to this capital of the Netherlands. Quaint arched bridges forge the canals, allowing small cars and bicycles to weave their way through the city. While Amsterdam is full of beauty, history, and culture, it can also be fairly expensive. Fear not, intrepid traveler, for Amsterdam does not have to be so expensive that your experience is ruined by staying in a drab hotel far outside of the city. Instead, many of the historic buildings (and even houseboats) have been turned into bed and breakfasts for visitors such as yourself. These inexpensive and affordable bed and breakfasts are not hard to find, either. We've reviewed a few of our favorites below for reference.
Where are the most affordable B&B's in Amsterdam?
Contents: Anna Maria II | Frida Badoux B&B | Bed & Breakfast Flynt | Bed and Breakfast Barrio | View Bed and Breakfast
Oosterdok 51
,
Amsterdam
,
1011 VZ
Netherlands
The Anna Maria II is a unique Bed and Breakfast because it is also one of Amsterdam's infamous Houseboats! The ship is in the harbor of Amsterdam in the city center, a short walk to everything a traveler would want to access in a few minutes. Although somewhat small as all houseboats are, each room has a working sink and comfortable amenities. Breakfast is free and served in the breakfast area. Several restaurants and cafes are within a short walk, as is Central Station and Dam Square.
Sijsjesstraat 2
,
Amsterdam
,
Amsterdam Noord
1021 CW
Netherlands
Located on the north side of the city center of Amsterdam, accessible via a short free ferry ride from the central train station, the Frida Badoux Bed and Breakfast sits in a charming residential neighborhood. This inexpensive option has shared bathrooms, a balcony, a shared kitchen, free WiFi, and free public parking. The staff speaks English and can help you with all of your travel questions about Amsterdam. Rooms are modern and clean, and many are decorated with themes from around the world to inspire the traveler. Nearby shops and restaurants provide everything a traveler would need just a few steps away from the hotel, while reaching the city's scenic destinations is quite easy as well.
Eerste Helmersstraat 34 Oud-West
,
Amsterdam
,
1054 DH
Netherlands
Bed and Breakfast Flynt, only a 5 minute walk from Leidse Square, is slightly outside of the Amsterdam's center, but is still in a lively neighborhood and only 10 minutes walking from the Van Gogh Museum. Nearby tram stops also make this location convenient yet affordable. This refurbished and modern building is decorated in a European fashion with each room having its own style and decor. Rooms have private bathrooms, sitting areas, and free Wi-Fi. Guests may prepare their own breakfast in the kitchen and make use of the fully stocked refrigerator at any time. Rooms also include flat-screen TVs, coffee makers, public parking (for a fee), ticket purchasing service, and ironing services. The multi-lingual staff is quite helpful with any information you may need during your stay.
Make sure you also see Party Hostels in Amsterdam, Best Hostels in Amsterdam, Amsterdam Hostels Near the Red Light District, Hostels for Groups in Amsterdam, and Affordable Houseboats to Stay at in Amsterdam if you're interested in more places to stay in Amsterdam.
Droogbak 15 Amsterdam City Center
,
Amsterdam
,
1013 GG
Netherlands
The Barangay Bed and Breakfast is a guest house with a tropical twist. In an older building from the 1700's, the rooms in this cozy place are all styled to look like a place in the South Pacific, but with a clean, modern, and comfortable urban feel. Rooms have free WiFi, cable television, tea and coffee, and an alarm clock. A plentiful breakfast is included and can be taken in your room or in the communal kitchen. The location is this accommodation option is one of its best features, as it is only steps away from the central station and nearby all other city center attractions such as the Anne Frank House, Westerpark, Dam Square, and the Royal Palace. The staff speaks a variety of languages including English, German, Filipino, and Spanish. They also rent bicycles!
Leidsekade 73 Amsterdam City Center
,
Amsterdam
,
1017 PM
Netherlands
The View Bed and Breakfast is another great choice in accommodation that seems to have lost its creativity when deciding upon a name. However, the name is appropriate because the views are nice, both outside and in! Situated near the De La Mar Theater, the museum district, and close to many other sites, restaurants, and activities, this modern and bright hotel offers a lot to visitors. In suite private bathrooms include walk in showers and sleek stylish decor, with free toiletries. Rooms are decorated in a blend of contemporary and older-style furnishings with plenty of standout, yet beautiful, colors. Rooms inlcude flat-spring TVs, box-spring beds, and free Wi-Fi.
Share This Article