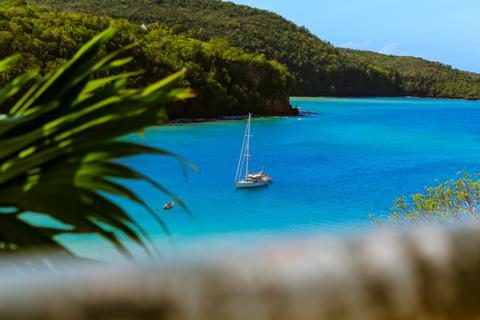 How much do tours to Saint Lucia cost?
Here we have analyzed the prices of 2 terrific tours to Saint Lucia to help you understand how much money you will most likely need for your next amazing trip. Whether you're on a shoestring budget, visting with your family, traveling in luxury, or visiting solo, we have categorized the costs of these fantastic tours to Saint Lucia by guest rating, category, amenities, and more. You'll find tours here that cover all types of travel styles such as . So, there's something for everyone. Now let's find out if these tours through Saint Lucia are affordable and fit in with your travel style.
Recommended
What are the package tour options in Saint Lucia?
Curious about the diverse range of tours? Prepare to be amazed by the array of options available to suit every traveler's preferences. It comes as no surprise that visitors adore these tours, given their exceptional average guest rating of 0 out of 5 stars. When it comes to group sizes, the average maximum capacity stands at 13 people, allowing for a comfortable and sociable experience. The shortest tour is 12 days, while the longest is 21 days. With a comprehensive analysis encompassing 2 tours, you can rest assured that Saint Lucia has something tailored to your interests and preferences, promising an unforgettable experience for all.
The length of tours range from 12 to 21 days.
The maximum group size of tours range from 6 to 20 people.
The tour packages are also categorized as follows:
How much do organized tour packages to Saint Lucia cost? Are tours expensive?
Average Tour Cost per Day
Saint Lucia
Analyzing the comprehensive list of available tours, you'll easily find a range of fantastic choices to suit your travel preferences. Considering the financial aspect, the average daily price for tours in Saint Lucia stands at a highly reasonable $222 per day. Taking a broader perspective, the overall average cost of all tours amounts to $3,449, derived from meticulous data analysis of 2 captivating tours. It's worth noting that the lowest-priced tour starts at an enticing $2,594, while the most extravagant option reaches a remarkable $4,775.
Tours to Saint Lucia range in price from $2,594 to $4,775, based on data from 2 tours.
How much should I pay for a tour through Saint Lucia?
This table shows the range of guided, organized, and all-inclusive tour prices that visit, start in, or end in Saint Lucia. If you're trying to figure out how much you should pay for an organized tour, this table breaks down the costs by price range.
| Tour Price per Day | Number of Tours | |
| --- | --- | --- |
| $100-200 | 2 | |
(All tour prices are in US Dollars before taxes, and come from a base price that is reported by TourRadar. Peak season prices can vary significantly, particularly in destinations where seasonal travel fluctuates dramatically. Price costs can also vary by group size, amenities offered, transportation type, promotional sale prices, and addons not inlcuded in the base prices.)
Prices for the Best Tours to Saint Lucia
Highest Rated Tours
Average Tour Cost per Day
What are Saint Lucia's top rated tour packages? And how much do they cost? These tours are the highest rated tours by previous guests.
By only looking at the absolute best and highest rated tours (the top 25% by guest rating), the array of tour options available in Saint Lucia is diverse. The average daily price for the highest-rated tours stands at a very reasonable $216 per day. Drawing from an extensive analysis of 1 tours, we've determined that the overall average cost of all tours is a modest $2,123. It's worth noting that among these options, the cheapest tour can be enjoyed for as little as $2,123 per person, while those looking to splurge a bit more can opt for the most expensive tour at $2,123. The popularity of these tours speaks volumes, with an average guest rating of 0 out of 5 stars, showcasing the satisfaction and appreciation expressed by previous customers.
What are the best tours to Saint Lucia?
These are the highest rated tours from previous customers.
Prices for the Best Luxury Tours to Saint Lucia
Luxury Tours
Average Tour Cost per Day
By only looking at the luxury and comfort category of tours, visitors will find a wide range of terrific options when choosing a tour to Saint Lucia. The average daily price for luxury tours to Saint Lucia is a remarkably economical $222 per day, with the overall average cost of all tours being $3,449 (based on data from 2 tours). The cheapest tour is $2,594, and the most expensive tour is $4,775. Also, visitors tend to love all of these tours because the average guest rating is 0 out of 5 stars.
What are the best luxury tours to Saint Lucia?
Are group tours to Saint Lucia worth it?
While independent travel is an option in Saint Lucia, the complexities of planning and navigating the challenging transportation options can make booking a tour a better choice. Considering the convenience and potential challenges of visting the country, most travelers find the investment in a package tour to be well justified. Given the potential difficulties of creating your own itinerary, verses leaving the transportation, lodging, activities, and meals to experienced experts with a tour ensures a stress-free experience, allowing you to fully enjoy your trip.
Is a group tour cheaper than solo travel to Saint Lucia?
Tours are sometimes cheaper than traveling independently in Saint Lucia depending on the tour's destinations, level of luxury, and length. Of course, every tour is different, and every independent trip is different, too. Tour providers will usually package everything together at a competitive price which is often comparable to an independent trip of the same level of luxury. The average cost of a tour in Saint Lucia is $222 per day, and many tours are actually well below this average. Tours in Saint Lucia range in price from $2,594 to $4,775. When comparing the costs to independent travel in Saint Lucia, keep in mind that most guided organized tour packages will include accommodations, transportation, knowledgeable guides, food, entrance tickets, and more. So, while it's hard to compare the differences between tours and independent travel for every single person, make sure you know what's included in a tour package before comparing the price to an independently planned trip, and also make sure that you've thoroughly researched the costs of independent travel in Saint Lucia as well.
Group Tours vs. Independent Travel in Saint Lucia
The choice between an organized tour package and independent travel can pose a dilemma for many travelers. However, in Saint Lucia during 2023 or 2024, the availability of attractive deals and sales makes organized tour packages an appealing option. These packages offer all-inclusive features, such as accommodations, transportation, entry tickets, meals, and other essential travel requirements, ensuring exceptional value. Furthermore, the presence of knowledgeable guides adds depth to the travel experience, coupled with the convenience of a pre-arranged itinerary. Conversely, independent travel provides the freedom to have more control and flexibility over one's travel plans, allowing for adjustments to schedules and budgets. It also opens doors to immersing oneself in local cultures and exploring off-the-beaten-path destinations that may not be part of organized tours.
What are the benefits of a package tour to Saint Lucia?
There are countless benefits to traveling with a tour. One of the greatest advantages is the convenience of having every detail taken care of for you. From transportation to accommodations and activities, everything is meticulously arranged, allowing you to relax and fully immerse yourself in the destination. This means you won't have to worry about finding suitable accommodations, planning your route, or potentially missing out on any must-see sights. Moreover, most tour prices are all-inclusive, providing transparency and ensuring you know the total cost of your trip in advance. Tour benefits include
comfortable amenities
meeting other like-minded travelers
not having to plan
reliable service and schedule
fixed budget
knowledgeable guides
eliminating risks
What are the benefits of independent travel in Saint Lucia?
Independent travel offers a range of advantages, including freedom, control, and flexibility. By embarking on your own journey, you have the ability to choose your accommodations, explore the sights that interest you, dine at your preferred times, and navigate the destination in your preferred manner. Taking charge of these decisions also grants you greater control over your expenses, schedule, planned activities, and desired level of comfort during your travels. Other benefits include:
flexible schedules
flexible budget
in-depth cultural opportunities
off-the-beaten-path destinations
How far in advance should I book my tour to Saint Lucia?
You should plan to book your tour to Saint Lucia at least a few months in advance, if not more. Many people book their tours up to a year in advance, but in our experience, around 6 to 9 months ahead of the departure date is usually sufficient. Many tours fill up well in advance, so booking early ensures that you have a place on the trip. Also, the price of some tours can be significantly cheaper if you book early, as tour companies often provide early booking sales and discounted prices. On the other hand, sometimes tour companies offer last-minute discounts for tours that are not full, but waiting for a last-minute discount runs the risk of not having a spot on a fully booked tour.
How many people are in group tours to Saint Lucia?
In Saint Lucia, tours can have a range of group sizes, catering to anywhere from 6 to 20 individuals. On average, a tour comprises 13 participants. It is worth mentioning that the size of the tour does not necessarily dictate its quality or cost.
How much time do I need for a group tour to Saint Lucia?
The average length of organized tour packages to Saint Lucia is about 17 days, which is a suitable timeframe for most visitors. Tours in Saint Lucia can span from 12 to 21 days, or sometimes longer. While longer tours may come with a higher price, the cost per day tends to decrease. Furthermore, longer tours allow for a more comprehensive exploration of various destinations, offering better value for money.
Where do group tours go in Saint Lucia?
Visiting is a must-do when exploring Saint Lucia, as these locations are frequently included as popular stops on many tours.
What tour and travel companies offer packages to Saint Lucia?
The most popular tour companies offering trips in Saint Lucia are . While some are large international operators, others are smaller and only operate in the country or in local areas. Larger companies often have solid reputations, provide consistent service, and rarely cancel trips. Smaller companies can also provide excellent service while also giving you a local perspective and in-depth knowledge of the destinations. All of these companies have positive reviews from previous guests, too.
What is the best tour company offering trips to Saint Lucia?
More Information
And for more information on Saint Lucia, see Saint Lucia Travel Costs and Saint Lucia Hotel Costs.