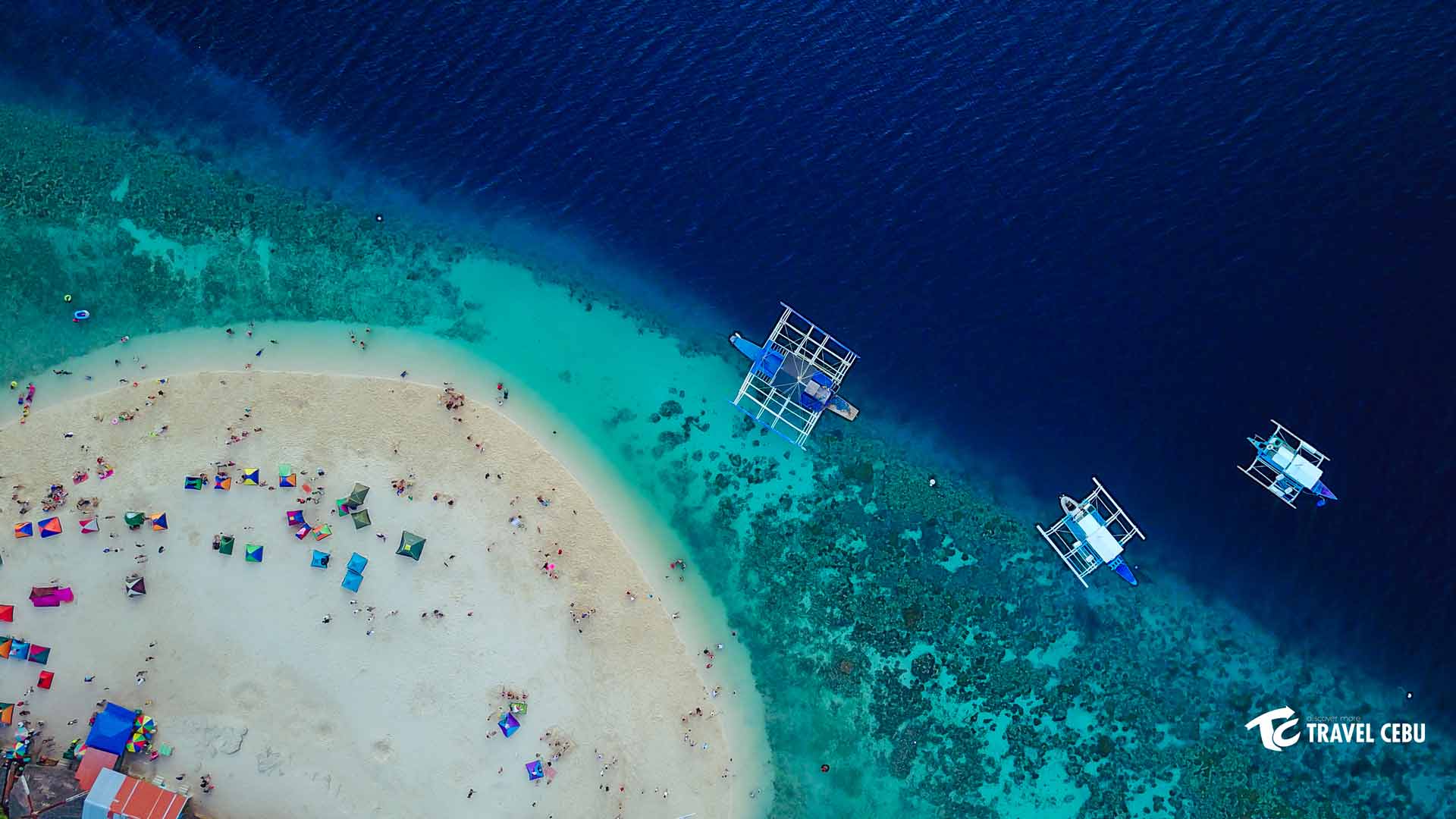 Cebu, dubbed as Queen City of the South, is at the heart of the Philippines. The Philippines has three major regions: Luzon (in the north), Visayas (in the middle), and Mindanao (in the south), and Cebu is in the central Visayas.
Not only does its interesting location makes it ideal for commercial opportunities, but Cebu also houses myriads of tourist attractions. It is a complete bundle of nature; it has beaches, falls, lakes, mountains, caves, hills, rivers, and many more! Majority of the country's TOP tourist destinations are found in Cebu.
Therefore, although Cebu is just a tiny province of the country, it has a large array of spots one can go to (around 20 or more spots!). Thus, many tourists avail of
Cebu tour packages
categorized geographically:
1. Cebu City Tour
2. South Cebu Tour
3. North Cebu Tour
Cebu City Tour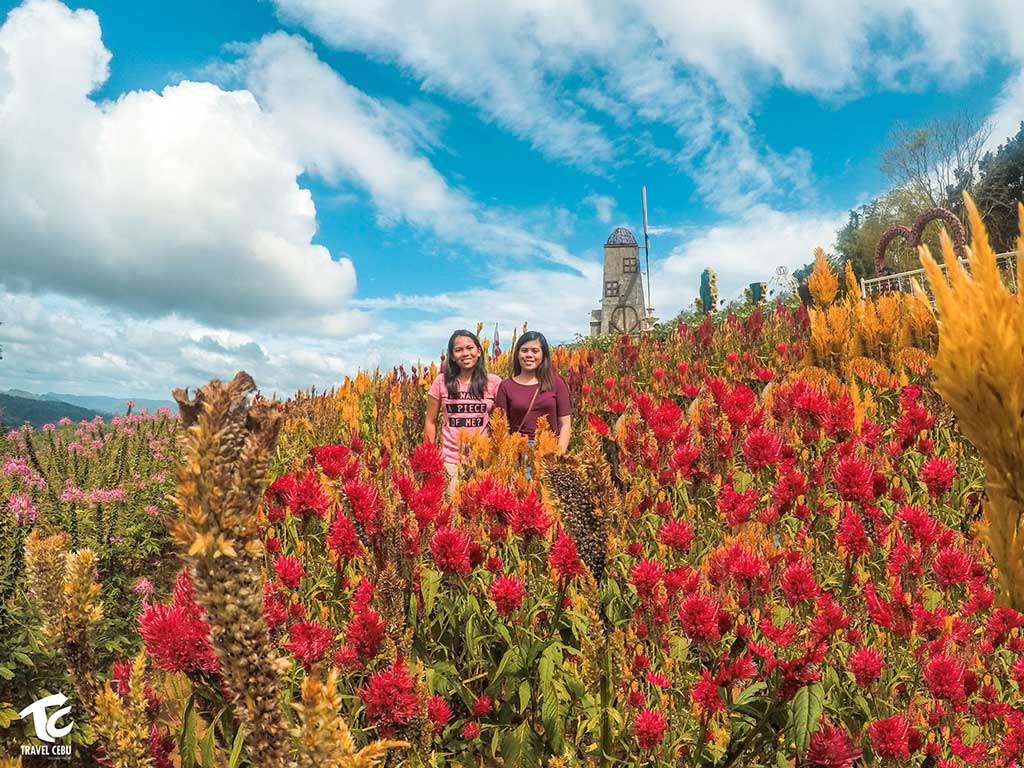 Cebu City
, which is the capital of Cebu, is right in the center of the province. This is where historical places are found. Moreover, all the attractions of the city may be visited in just a day! Museums, such as Sugbo Museo, Fort San Pedro, Casa Gorordo, are worth visiting to understand Cebu's rich history.
Also, Magellan's Cross and Sto. Nino Church of Cebu in Cebu city are the country's most significant religious marks a locale or a tourist should go to.
Further, included in this city tour is the mountain tour of Cebu which consists of The Temple of Leah, Cebu Taoist Temple, and Sirao Flower Garden.
Some would request stops in the Mactan area for this tour package: 10,000 Roses, Mactan Shrine, and Alegre Guitar factory.
Also in the Cebu city tour is going to the souvenir shops, where the cheapest finds are, on Colon Street, the oldest street of the country.
South Cebu Tour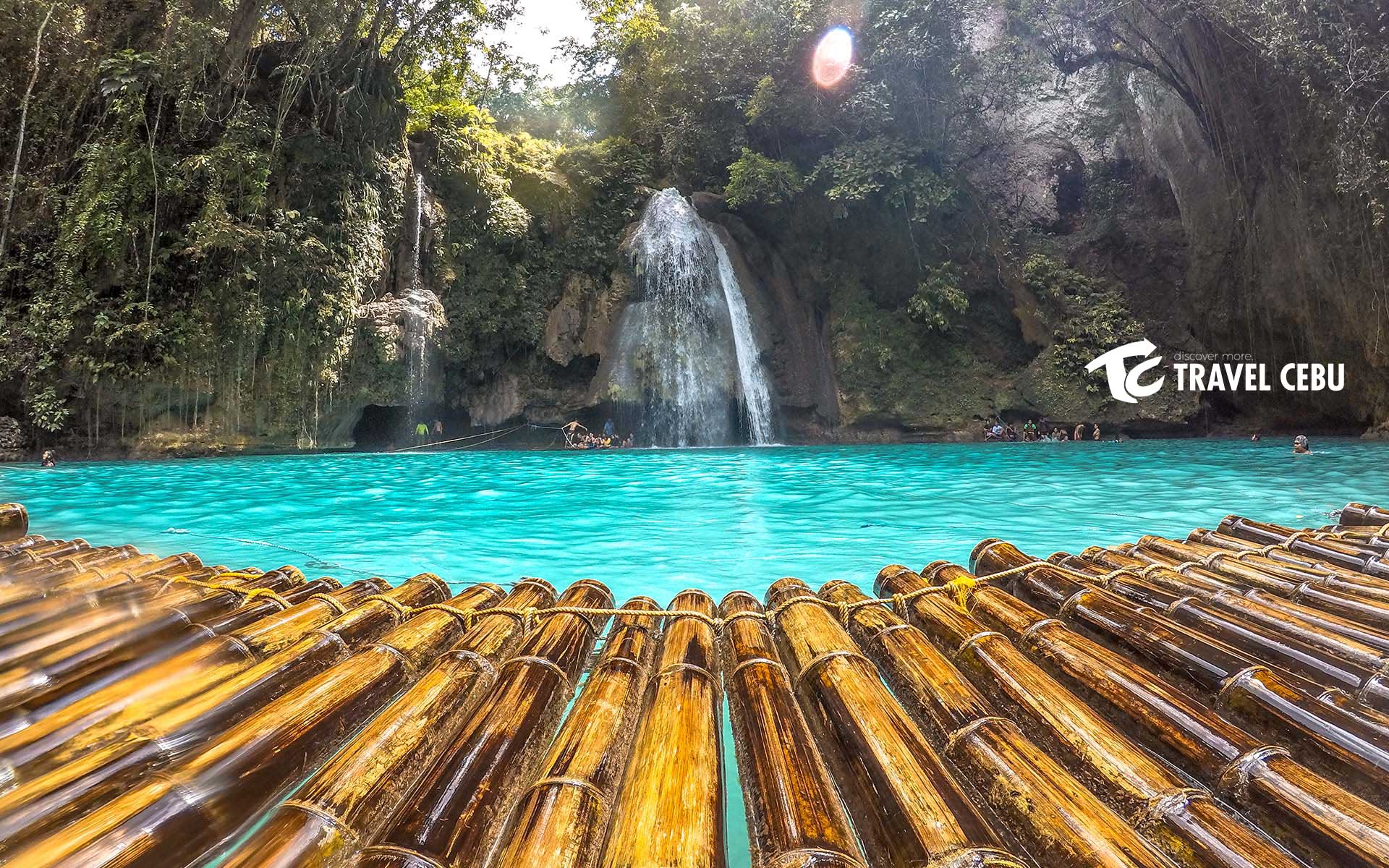 South Cebu tour is one of the popular packages of Cebu since it highlights sought-after activities, such as canyoneering in Kawasan Falls, swimming with whale sharks in Oslob, and snorkeling in Pescador Island.
Canyoneering in Kawasan Falls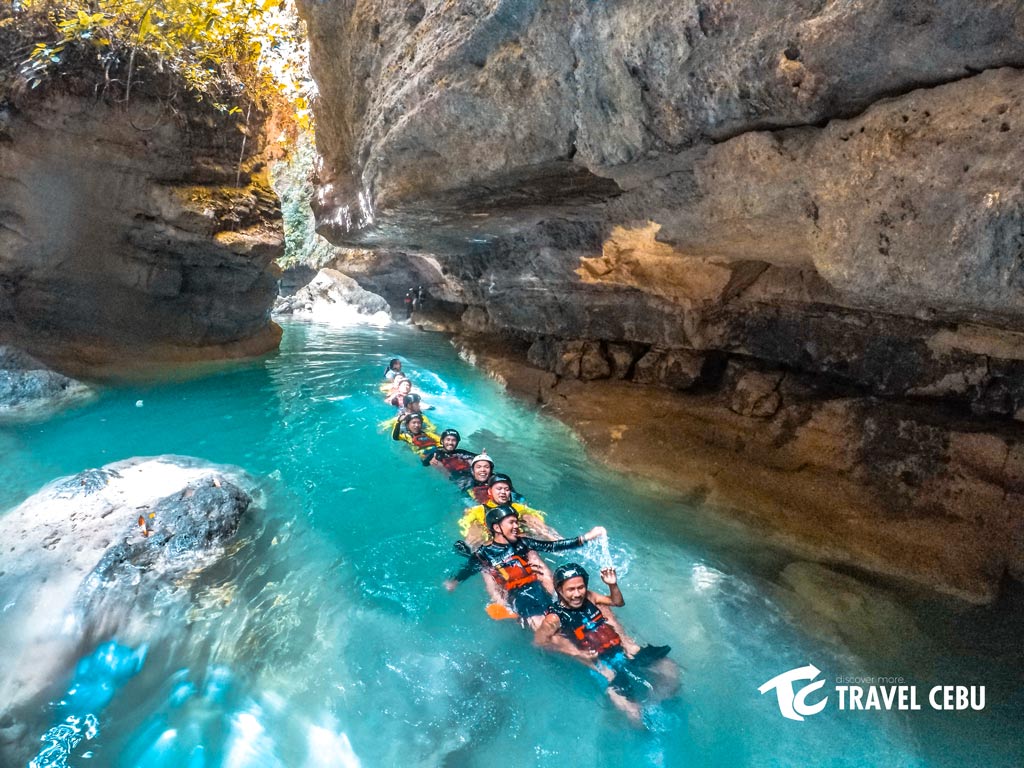 Hiking, swinging in between trees, swimming in the waters, and jumping off rocks and cliffs are among the things that are done in Kawasan Falls. This Cebu canyoneering is unique for it merges fun with water besides climbing on the canyons. In addition, the tropical mood and magnificent blue water of Kawasan Falls completes one's desire for excitement and refreshment.
Swimming with Whale Sharks in Oslob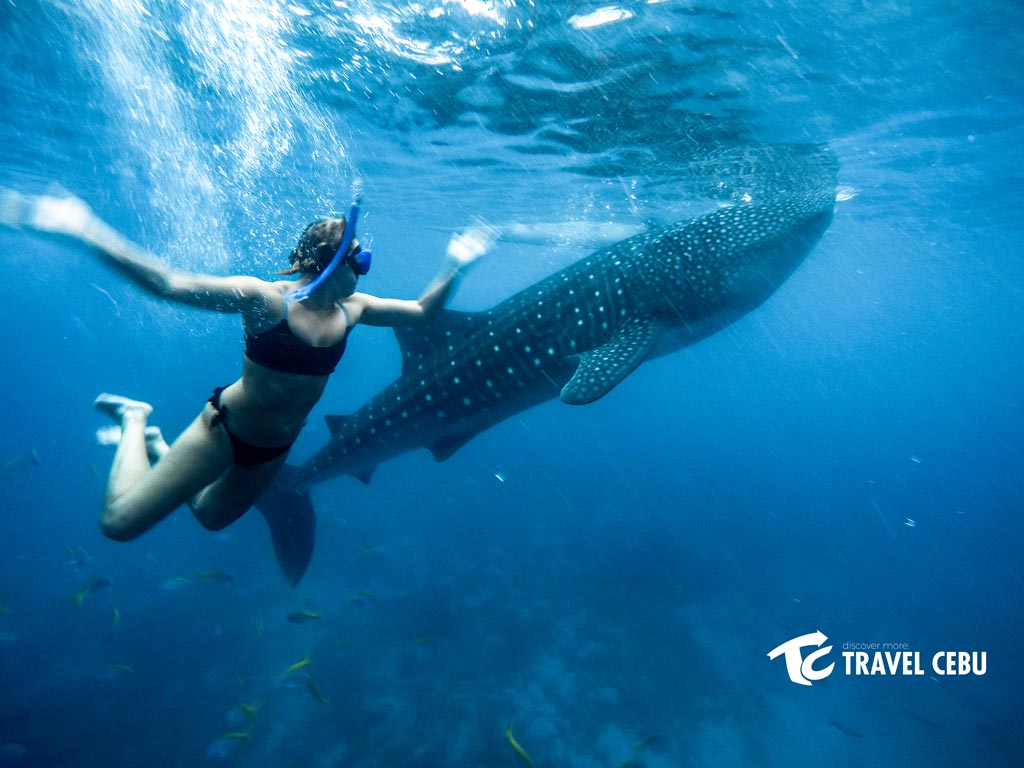 Whale sharks which are friendly giants are seen in Oslob, which is a southern town of Cebu. Travelers flock to this area just to witness (and swim with) these whale sharks. Sightings of these creatures may be limited to few places in the globe; thus this becomes a really famous destination in Cebu.
Snorkeling in Pescador Island
Wonders of underwater are experienced in the Pescador Island. Fishes and corals of different species paint the water beneath in their various colors. There are turtles and sardine colonies that are a sight to see. Thus, snorkeling in Pescador Island is a great past time with family and friends.
Other spots in the South that grab anyone's attention are: Simala Church, Sumilon Island, Tumalog Falls, Aguinid Falls, and Boljoon River.
Cebu delicacies that are longed for mostly originate from the southern region of Cebu, such as Lechon and chicharon (of Carcar).
North Cebu Tour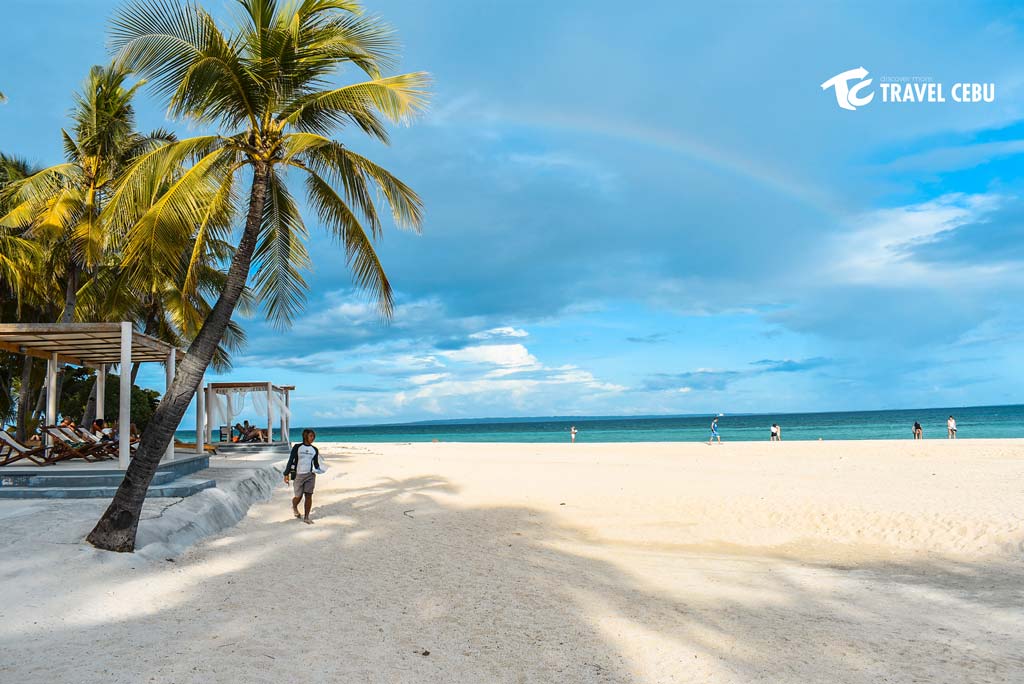 The North of Cebu offers beautiful beaches and an international zoo. There are sub islands of Cebu that have breathtaking, white-sand beaches. The best beaches of the country may even be found in these islands: Bantayan Island, Malapascua Island, and Camotes Island.
The most alluring beach for an affordable price may be found in Sta. Fe., Bantayan Island. A movie has been filmed in this beach area because it is truly a one-of-a kind - with its white, fine sands, and crystal clear waters. The laid back feel here makes one forget the stress of a busy life.
Malapascua Island is a half hour travel from the mainland Cebu. It prides itself for its blue waters and instagram-worthy scenery.
Finally, Camotes Island is where one can hop in to varied natural resources (besides beaches). There are multitude of caves in this island. A popular lake, Lake Danao, is truly a delight.
Also in the north is the Cebu Safari and Adventure Park. This is an animal and plant zone which competes with international zoos. This has Asia's longest zip line. Guests testify that the more than three hours of strolling and adventure there is worth their money.
Conclusion
Cebu is a great tourist destination. It provides you thrill and escapades of a lifetime while letting you enjoy the beauty of nature. Most importantly, it has attractions that are topnotch. There are trips you can venture in the south, in the main city, and in the north. Depending on the itinerary that fits your traveling needs, check out
Cebu tour packages
which cater your transportation, accommodation and activities.