Shanghai Hostels Near the Bund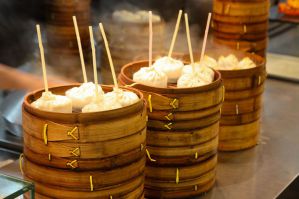 Shanghai is the largest city in China. It is also, arguably, the most modern and developed city in the country. It's a popular destination for visitors to the area and there plenty of hotels and hostels to choose from for a range of prices.
The Bund is the famous colonial riverside that made up old Shanghai. The waterfront is lined with colonial buildings that light up in a spectacular way at night. The area around the Bund is very walkable and it is centrally located so this is a great area to base yourself during your time in Shanghai.
How much do hostels in Shanghai cost?
| | |
| --- | --- |
| Average Dorm Price | $12 ($8 to $16) |
| Average Double Private Room Price (in a hostel) | $50 ($8 to $144) |
Dorm Bed:
$
11.01
Private Room:
$
15.24
Overall Rating:
83%
This hostel is in a great location only five minutes from the Bund and less than ten minutes from a metro station. The rooms are clean and comfortable. The staff is friendly and knowledgeable so they can help you with any information you might need. All guests are provided with security lockers, reading lights, and bed sheets. There is air conditioning in every room as well. You can also expect hot showers 24 hours a day.
The hostel is right in the middle of all of the action. You can walk to Nanjing East Road Station in less than ten minutes. From there you can catch either the Line 2 or the Line 10 to travel around the city. There's also great shopping nearby.
No.55 Xianggang Road
,
Shanghai
,
China
,
Dorm Bed:
$
10.49
Private Room:
$
17.59
Overall Rating:
59%
This hostel is a social place where there is always something going on. It's easy to meet other guests and find people to head out on the town with. There is also free wi-fi available, luggage storage, board games you can use, books you can borrow, bicycle rental and more. The staff speaks English and can offer you any travel information you might need.
The hostel has about 30 rooms that have twin beds, double beds, triple beds, or dorms. Each room has air conditioning, a private bathroom, and modern furnishings. The dorms are for four or six people each.
This hostel is close to public transportation as well as many restaurants and pubs. It's easy to get to the bus station or any attraction around town.
No.239, Da Ming Road, Hongkou District, Shanghai
,
Shanghai
,
China
,
Private Room:
$
22.47
Overall Rating:
66%
This hostel is conveniently located in a great part of Shanghai. It is easily accessible by public transportation so you can reach almost any part of the city with ease. It's close to the East Nanjing Road metro station as well as Nanjing Road and the bund. Each can reached within a short walk.
In the surrounding area you'll find plenty of restaurants, shops, clubs, and more. There's always something going on nearby so you're sure to have a good time.
No. 480 middle Sichuan Road
,
Shanghai
,
China
,
Dorm Bed:
$
90.00
Private Room:
$
149.00
Overall Rating:
83%
This hostel is right in the middle of Shanghai, just a short walk from People's Square. You can also walk to the Bund area. The rooms are each equipped with wi-fi service and there's a rooftop bar and cafe where you can relax. You can choose between six and eight bed dormitory rooms that are bright and large. There are also attached bathrooms to the rooms. Each is air conditioned, and every guest has their own security locker. Alternatively, you can stay in a private room that is either a double, single, twin or triple. They have private bathrooms, air conditioning, televisions, a telephone, and water dispenser.
The hostel is in a great location and you can walk to People's Square, the Shanghai Museum, the Bund, the Jade Gardens, and Nanjing Road, among other things.
17 Yunnan (South) road
,
Shanghai
,
China
,
Share This Article