Best Party Hostels in Rome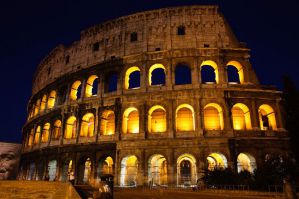 Rome is a city filled with history. It's also, for many travelers, a starting point on a trip to Italy. If you're headed to Rome on a budget and are looking for a place that will offer you an excellent social scene, then check out any of these hostels.
How much do hostels in Rome cost?
| | |
| --- | --- |
| Average Dorm Price | $18 ($6 to $46) |
| Average Double Private Room Price (in a hostel) | $58 ($3 to $232) |
Dorm Bed:
$
15.70
Private Room:
$
22.25
Overall Rating:
88%
The Yellow, in Rome, Italy, has a reputation for being one of Europe's best party hostels. It offers guests any number of activities and things to do while they're in town. There is The Yellow Bar, where many guests enjoy hanging out and grabbing a drink. You'll also be given a complimentary welcome drink on arrival (if you Like the on Facebook). There are snacks available throughout the day and many walking tours offered throughout the city. There's also no lockout and no curfew.
The Yellow's party reputation seems to be well earned. They organize in-house parties that go late into the night. The guests come looking for a party, so if sleep is high on your list, then this may be a hostel to skip. But if you're looking for a great social scene, a lively crowd, and a place that will keep you entertained, then don't miss this legendary hostel.
Via Palestro 51
,
Rome
,
Italy
,
Dorm Bed:
$
13.80
Private Room:
$
21.78
Overall Rating:
83%
Alessandro Palace is a great hostel for travelers who are looking for a social atmosphere with a diversity of people to meet. It has it's own onsite pub and satellite television, and it has some great drink specials available to guests. Alessandro is also popular for its frequent pizza parties and in-house events which create the perfect opportunity to meet other guests.
The architecture at Alessandro is also impressive. It has a traditional Roman style that creates a unique and one of a kind atmosphere. If you're looking for an interesting place to stay that has a lot to offer guests, then this is one of your best options.
Other amenities available to guests include wi-fi service, a wide screen television, games, happy hours, and a bar that is open until 2am every night.
Via Vicenza 42
,
Rome
,
Italy
,
Dorm Bed:
$
8.99
Private Room:
$
25.00
Overall Rating:
60%
M&J Place is a great option in a convenient location in Rome. It's just a short 2 minute walk from the main Termini Station, and there are shuttle buses available to and from the airport. It has a range of rooms available including both dorms and private rooms. There are a variety of amenities available including a free buffet breakfast, a cafe, and free wi-fi. There are also tours of the city available to guests.
Although this hostel doesn't have a bar located immediately on site, you will find it two doors down. "The Living Room" is an affordable place to grab a bite to eat in the day time, and at night it turns into a lively bar and dance club. If you're not so much looking for the bar scene, this hostel also has a lively commons area where you can find guests hanging out and chatting almost any time of the day. It's the perfect place to meet fellow travelers who are looking to have a good time.
Via Solferino 9
,
Rome
,
Italy
,
Dorm Bed:
$
13.40
Private Room:
$
28.00
Overall Rating:
82%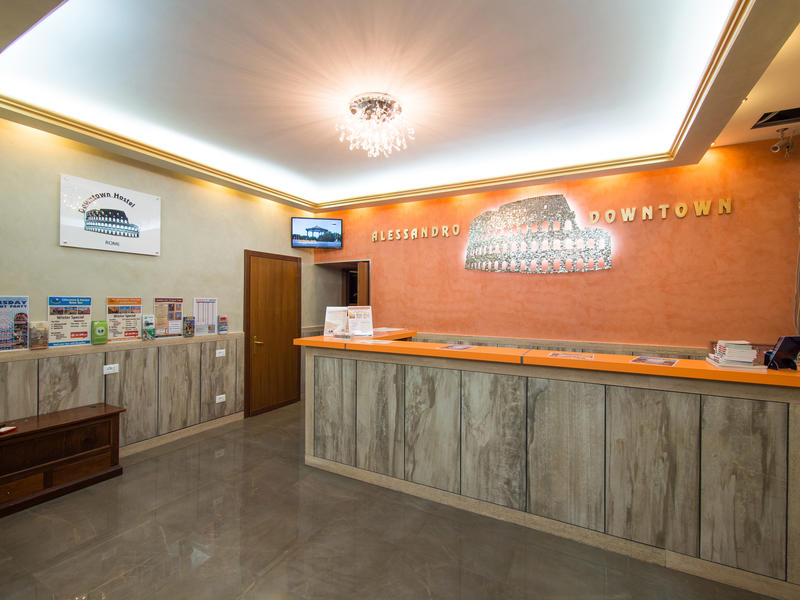 This is the second hostel opened by the Alessandro chain. It offers guests the same social vibe as the Alessandro Palace hostel, but it does not have an onsite bar. All guests are welcome to visit the Alessandro Palace bar though.
This hostel has a similar atmosphere to the original, and is equally as social and fun. It's in a great location near Rome's many sites including the Colosseum, the Roman Forum, Basilica Santa Maria Maggiore, and San Pietro in Vincoli. It's near public transportation, but also in a very walkable part of the city.
The staff is excellent and readily available to answer and questions or concerns you might have.
Via Carlo Cattaneo 23
,
Rome
,
Italy
,
Share This Article