Best Hostels for Solo Travellers in Seoul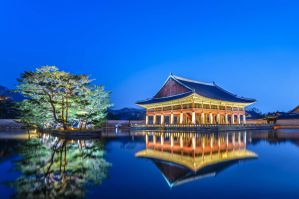 Seoul is the impressive capital city of South Korea. Although it isn't as popular with backpackers as some Asian cities, it won't disappoint anybody who takes the time to come here. It's rich in culture, hospitality, and energy.
Many of the city's hostels are found in the Hongdae area, which has some of the best nightlife in Seoul. It is a fun area to base yourself, but some parts can get loud at night, so come prepared with earplugs or other sleep tools.
How much do hostels in Seoul cost?
| | |
| --- | --- |
| Average Dorm Price | $19 ($4 to $56) |
| Average Double Private Room Price (in a hostel) | $49 ($0 to $146) |
Dorm Bed:
$
18.94
Private Room:
$
23.68
Overall Rating:
95%
Hongdae Lazy Fox Hostel is a unique and fun place to stay in Seoul, South Korea. It's the perfect place to meet other travelers because there's a social atmosphere and typically a diverse crowd of people. The hostel is conveniently located in Hongdae, which is a great area with an interesting atmosphere. There is plenty of shopping nearby and many eclectic stores that sell clothes or other odds and ends. The hostel is just around the corner from Hapjeong Station and it's just a short walk to cafes, coffeeshops, and restaurants. This is the perfect place to base yourself during your time in Seoul.
The hostel offers both private rooms and dorm rooms. Private rooms range in size and include singles, twins, doubles, triples, and quads. Dorms have six beds and you can choose between single sex (male only or female only) and mixed.
483-16, Seogyo-dong Mapo-gu
,
Seoul
,
South Korea
,
Dorm Bed:
$
18,000.00
Private Room:
$
26,000.00
Overall Rating:
95%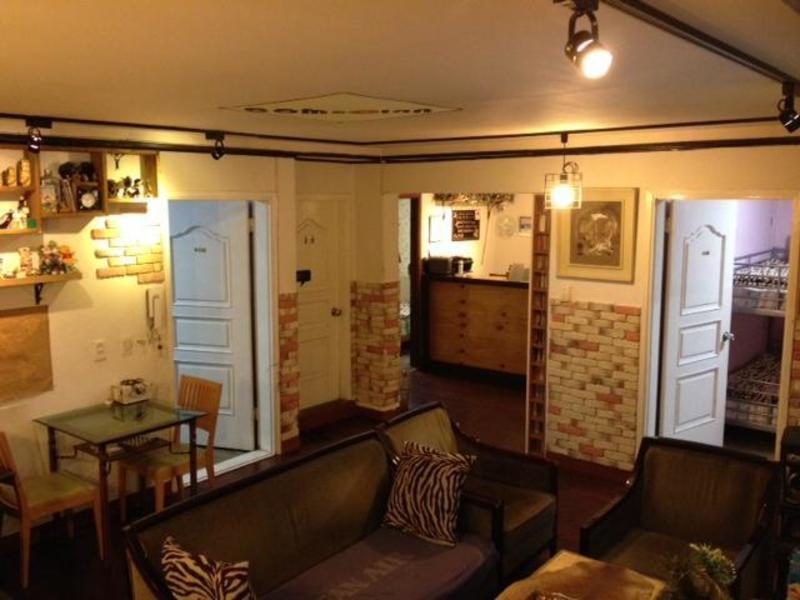 Come Inn Guesthouse is a welcoming and fun place to stay in the Hongdae area of Seoul. It's easy to walk to many interesting places, and the area is filled with restaurants, shops, bars, and clubs. The nightlife scene in the area is excellent, so there is no shortage of things to do. It can get a little loud at night so earplugs are recommended.
The rooms are clean and comfortable and the hostel offers plenty of private space where you can relax in peace and quiet. There are a range of room types available including dorms that sleep four or eight people as well as private rooms that range in size from singles to triples.
The staff is friendly and helpful and they work hard to keep the hostel fun and social. If you're traveling alone, they'll go out of their way to make sure you enjoy the city. If you want to have a fun experience and truly get to know Seoul as a solo traveler, then this is a great place to stay.
3F, 358-91, Seogyo-dong Mapo-gu
,
Seoul
,
South Korea
,
Dorm Bed:
$
19,000.00
Private Room:
$
22,000.00
Overall Rating:
91%
Seoul I Guesthouse is located about a two minute walk from Hongik University Station in the Hongdae area of the city. The proximity to the subway means you can easily access most of the city's top tourist attractions. The area also has plenty of activities, restaurants, and events in the immediate vicinity. The hostel is decorated with traditional Korean styles. They offer the standard amenities including free wi-fi, free breakfast, and a wide selection of movies that you can choose from. There's also a full kitchen available to guests as well as laundry facilities. The hostel also has a nice common area and a rooftop where you can relax and meet other guests.
In total, the hostel has eleven rooms and eight bathrooms. There are private rooms and small dorms, so options are available for all budget types. This is a nice place to stay in the heart of Seoul's nightlife. You're sure to meet other guests and make new friends during your time here. The staff also offers all kinds of travel information and can help you with tours, ticket purchase, or any other types of travel arrangements.
10-14, Yanghwa-ro 23-gil Mapo-gu
,
Seoul
,
South Korea
,
Dorm Bed:
$
20.47
Private Room:
$
23.26
Overall Rating:
92%
If you're looking for a peaceful and pleasant place to stay, then Lee & No Guesthouse is a great option. They have a comfortable atmosphere that welcomes solo and independent travelers as well as families. The staff is friendly and welcoming and the home-style breakfast that is served every morning is the perfect opportunity to meet other guests. The breakfast includes fresh baked breads, fruits, and light snacks.
The hostel actually has two sister guesthouses that are about five minutes apart. Make sure you understand the location of your room before you make a reservation. There are both small dorms and private rooms available.
The staff really makes your stay at this hostel. They're friendly and outgoing and most speak excellent English. They'll chat with you about travel advice, Korean culture, or just make small talk. You'll quickly feel like you've found a home and a family in Seoul. This is definitely a favorite place to stay among travelers to Seoul, South Korea.
561-29 Yeon Nam Dong Mapo Gu
,
Seoul
,
South Korea
,
Share This Article