Aruba On a Budget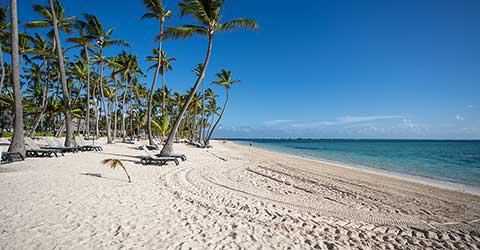 The Caribbean Island of Aruba is almost twenty miles long and six miles across. It's the closest Caribbean Island to Venezuela and is an autonomous dependency of the Kingdom of the Netherlands. It is a flat island with no rivers but it is well known for its beautiful white sand beaches. It has a moderate climate and receives very little rainfall, making it the perfect vacation destination. It's also conveniently located outside of the Caribbean hurricane belt.
The geography of the country can roughly be divided into two regions. The northeast coast is along the Atlantic Ocean and has a rocky coastline with only a few beaches and desert like vegetation. It's also known for its rough seas and treacherous currents. Alternatively, the southwest side of the island has the famous, beautiful, white sand beaches. The seas are calm and the water is a striking turquoise blue color. The water is also comfortably warm, making it the perfect place to enjoy some swimming.
Aruba is actually quite easy to travel around. There's a great bus system known as
Arubus
which travels all over the island. It's easily your cheapest option for transportation, but also allows for the least flexibility. Taxis are another option. They're more expensive, but are very convenient and generally quite reliable. Some people choose to rent their own car. This is easily done at the airport or most hotels. It's relatively easy to drive in Aruba, but often times it is not necessary. It's better to wait until you arrive and decide for yourself if you really need your own car.
There are many activities you can enjoy during your time in Aruba. Whether you're the type of person to lounge on the beach, head to the shopping districts, or try your hand at a new sport, there are countless opportunities throughout the island. Check out this list of
things to do in Aruba with kids
and you'll get plenty of ideas. Most hotels are more than willing to organize any number of activities for you. The snorkeling and diving in the area is excellent. Another popular option is to take a Jeep Safari tour of the island. These guided tours not only let you see diverse parts of the country, but they are often adrenaline filled and a great rush.
At A Glance
Because this island is located outside of the Caribbean hurricane belt, it's a great option for a vacation if you're looking to go somewhere during the fall months. It does not have the threat of most Caribbean Islands that your trip will be cancelled or ruined by an unexpected storm.


There are some rules of etiquette that should be followed while you're vacationing here. In particular, beach clothes on generally only worn when you're on the beach. If you're dining in a nice restaurant, they typically do not allow you to wear jeans. Greetings are important here as well so make sure you appropriately greet somewhere upon meeting them, and always ask before you take a picture of someone.


Aruba does not have a national airline. Some of the more popular airlines that connect this island to the United States include American Airlines, AirTran, United, and US Airways.


This is a relatively small island and public transportation is decent. It is often not necessary to rent a car during your time here. If you do decide you'd like to rent a car, make sure you go with a reputable agency. Many car rental companies, even the larger chains, often rent out older vehicles that have a high number of miles on them and are not in the best condition. Do check the condition of the vehicle before you take it off of the rental agency's parking lot.


If you're hoping to do some shopping there are plenty of opportunities around. Many of the shops do close during the lunch time hour, however. It is not uncommon for them to close on Sundays as well, so do plan your shopping schedule in advance so that you have the highest number of options available to you.


You'll find a good number of American restaurant chains around the island, particularly near some of the more touristy resort areas. They are also somewhat common in the downtown parts of the island. There are some good, high end restaurants near some of the resorts but others vary dramatically in quality. Read some reviews ahead of time to make sure you're going to one of the more reputable restaurants. Local restaurants are also a great option where you can enjoy some cheaper, local fare and have a more unique and authentic experience.
Related
Looking for a
party hostel in Costa Rica
or
Cancun
? Looking for a
budget hostel in Mexico
or
Costa Rica
?
Or, check out the best
free things to do in Aruba beyond the beach
.
Top Tourist Attractions
Conchi Natural Pool:
This is a unique destination on the northern side of Aruba. It's only accessible by ATV or a Trail Rated 4x4 but it is well worth the effort. It's a small hidden pool that sits amongst a beautiful rock formation. It's a perfect day trip but make sure your vehicle can handle the trip.
Aruba Ostrich Farm:
This is an interesting working farm. It serves more as an educational opportunity for tourists, but it is still a fascinating place to visit. Most of the ostrich meat available in Aruba today actually comes from the neighboring island of Curacao.
Arikok National Park:
This is an impressive national park that has dramatic lava formations, quartz diorite formations, and limestone formations. It's also a historically influential area in Aruba.
Popular Foods
It can be challenging to find local restaurants in Aruba, but if you head outside of the more touristy areas you may stumble upon some good ones. Near the resorts and hotels you'll find a number of high end restaurants of variable quality. Most offer seafood and international cuisine at higher prices. Local food can be delicious but you really have to step away from the crowds to find it. You'll also find many American chain restaurants in Aruba including fast food and mid level options.
Keshi Yena:
This is a traditional Aruban main dish that is made from the shell of Edam. The rind of the cheese is filled with a spiced meat such as chicken and then baked in the oven or steamed until well done.
Satee:
This dish has become quite popular throughout Aruba, although it was originally developed in Indonesia and brought to Aruba by the Dutch. The dish includes skewers of marinated meat such as chicken that are served with a peanut based sauce.
Arroz con Pollo:
Although originally developed in Spain, this rice and chicken dish has been modified to have its own Aruban flare. It's a pilaf type rice dish that is available everywhere in one form or another.