The Best Budget Hostels in Ghent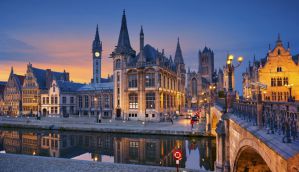 Ghent is a port city in northwest Belgium, at the convergence of the Leie and Scheldt rivers. During the Middle Ages it was a prominent city-state. Today it's a university town and cultural hub. Its pedestrianized center is known for medieval architecture such as 12th-century Gravensteen castle and the Graslei, a row of guildhalls beside the Leie river harbor. Ghent is one of Europe's greatest discoveries – small enough to feel cozy but big enough to stay vibrant. It has enough medieval frivolity to create a spectacle but retains a gritty industrial edge that keeps things 'real'. Tourists remain surprisingly thin on the ground, yet with its fabulous canal side architecture, wealth of quirky bars, and some of Belgium's most fascinating museums, this is a city you really won't want to miss, and these hostels provide an excellent base for exploring the area.
More Accommodation Options
Check these out other nearby places to stay.
For more accommodation prices and options, check out our guide covering Ghent hotel prices for your next trip.
Pin This Page
Some of the links on this website are sponsored or affiliate links which help to financially support this site. By clicking the link and making a purchase, we may receive a small commission, but this does not affect the price of your purchase.