Cape Verde On a Budget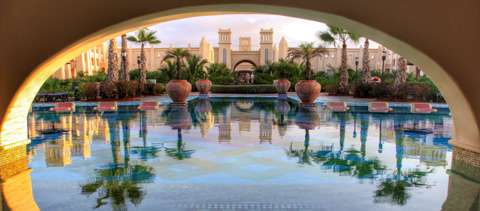 First colonized by Portuguese explorers in the 1400's, the island country of Cape Verde is now a beach and tourism destination with easy access from Portugal and Spain via affordable flights. Located off the coast of Northern Africa in the Atlantic Ocean, the tropical climate combined with the mountainous landscapes and clear blue waters make an ideal setting for a relaxing vacation. Consisting of 10 islands with plenty of small cities and smaller towns, Cape Verde offers a variety of types of accommodation and various activities for all types of travelers.
Top Tourist Attractions
Cape Verde is made up of 10 major islands, and while each island is generally similar, each has its own character.
Visiting the
beach
is of course one of the most popular activities. Many beach-side hotels and resorts are available for those that want a relaxing vacation.
Surfing
,
Kitesurfing and windsurfing
, and other water sports are very popular.
Snorkeling and Scuba Diving
are also very popular. The warm, clear tropical waters are teeming with undersea wildlife.
Visiting the desert
is also one of many popular
things to do in Cape Verde
. Many of the interior parts of the islands are sandy, dry, and rocky, and offer amazing scenery found nowhere else in the world.
Hiking
is quite popular, as much of the country is rugged and beautiful. One of the best experiences is to
go hiking in Santo Antao
where you can see not just beautiful mountain views, but also experience local villages, too.
Whale watching
is popular during certain times of the year.
Hiking
is also popular given the rugged mountainous terrain of the island interiors. Some of the areas are lush, while others are in the desert.
Transportation
Getting to the islands is fairly easy with flights from Portugal and Spain to multiple cities on various islands such as
Mindelo
or
Praia
. Once on the islands, short flights are available to any of the other islands.
Getting around an island is also easy due to a large number of taxis as well as public bus services. Rental cars are also common (
check prices here
) Many larger hotels also provide transportation to the airports, docks, or center of the largest towns on the island.
Popular Foods
As Cape Verde is an island nation, guests can expect plenty of fresh seafood. The locals prepare a number of authentic dishes to the islands as well as well-known European favorites, especially with a Portuguese influence.
Common seafood dishes include Lobster, Tuna, Wahoo, as well as couscous, rice, corn, potatoes, and plenty of tropical fruits.
Cachupa
is a stew-like dish served with seafood, corn, potatoes, and beans (
recipe
).
Pastel
is a fried pastry filled with seafood or meat.
Horse Cheese
is also a common ingredient in many recipes, and is also eaten solo.