Grand Cayman On a Budget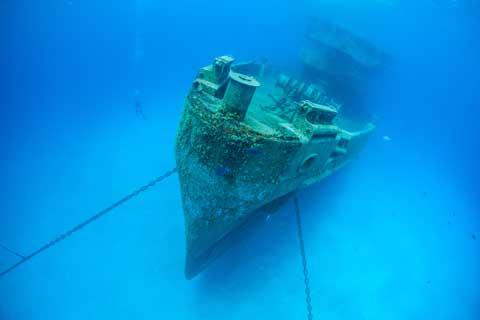 When people think of the Cayman Islands, they typically think of offshore bank accounts and sunny, cruise ship ports. Grand Cayman has more to offer travelers than a playground for the wealthy or a short stopover for cruise passengers. This tropical island is the largest of the three Cayman Islands, it is a shopper's heaven, a center for global finance and an ideal vacation spot.
Sights
When visiting any Caribbean island, obviously the beach is at the top of the list. Luckily, Grand Cayman has one of the most beautiful and famous beaches in the world – the Seven Mile Beach. Take a towel and some sunscreen and plan to collapse into total relaxation.
For more beauty than just the white, sandy beaches and the turquoise waves, head over to the Queen Elizabeth II Botanic Park. Here you will see the most beautiful flora native to the area. Say hello to the blue iguanas, stroll along the walking trail and admire the gorgeous sand gardens.
Once you have seen the native natural wonders, head on over to the Cayman National Museum to learn about the native history. Housed in George Town's oldest building, this 1930s building houses amazing artifacts of this island's unique culture.
One of the more touristy attractions on the island is still worth a look. Visit Hell to see the black volcanic rock formations for a glimpse of what people think Hell may look like. There are a loads of souvenir stands with postcards and trinkets to remember your time in Hell. Who doesn't want to go on vacation and say they've been to hell and back?
Neighborhoods
Grand Cayman is split between several districts. From the Bodden Town district to the East End with natural attractions and restaurants. The George Town district is home to offshore banking and investments, and the North Side includes Rum Point. Lastly, the West Bay district is where you'll spend most of your time with all the tourist destinations including the Seven Mile Beach. Travel between these districts is pretty simple, but definitely not walkable.
Activities
As far as tropical islands go, Grand Cayman has all the activities you would expect – diving, snorkeling, sailing and any other nautical adventure you can think.
One of the most popular excursion in Grand Cayman is a trip to Stingray Island. Once you arrive you are taken straight to
Stingray City
where you put on your snorkeling equipment and get ready to be amazed. Wade through this waist-deep water as you feed and pet gorgeous stingrays. And if stingrays are not your thing, there's always an option to swim with some Grand Cayman dolphins.
If you are traveling with little ones, they will be sure to love a trip to the Pirate Caves. In Bodden Town you will have the opportunity to explore the caves where pirates hid their treasures. With a mini-zoo and stunning caves, it is a lovely way to spend your afternoon.
Once the sun goes down, consider a relaxing night dive. You can either dive alone, or hop in a submarine to see the colors of the coral reef and breathtaking fish under the glow of the moonlight.
Food and Dining
The food in Grand Cayman is probably precisely what you would expect – expensive. Because of the tourist nature of the island, any and all types of foods are available. While you are in this tropical destination, branch out and take advantage of the local seafood dishes offered.
Transportation
Getting around Grand Cayman is much like getting around any other Caribbean island. The shopping areas around the George Town Harbor are small and completely walkable.
To get between districts, taxis are readily available at every resort and there are always crowds of them waiting at the cruise ship ports in George Town Harbor. For a cheaper option, buses run between districts. The schedules and routes are easy to find and navigate.
If you prefer to drive yourself around, car rental is a simple option. Driving through the island isn't too challenging, but remember they drive on the left side of the road in Grand Cayman. For a bit more fun and exhilaration in your travels, rent a moped or a scooter to scoot your way around Grand Cayman.
Related:
Looking for a
party hostel in Costa Rica
or
Cancun
? Looking for a
budget hostel in Mexico
or
Costa Rica
?