Located in an excellent position about 100m from the Duomo. 10 minute walk from the central station. Free breakfast which is great. Located just beside a well stocked supermarket. - Anonymous
What sets them apart?
This hostel's central location (you can see the Duomo) and quiet atmosphere make it a popular option for travelers to Florence. It's a backpacker's hostel, not a guesthouse, but it's still a quiet place to spend a few nights.
Hostel Personality
Who's staying here?
This hostel is popular with travelers who want to see everything that Florence has to offer and don't need a social and lively atmosphere in their hostel. It's a relaxing and peaceful place to spend a few nights while you're enjoying the city.
Insider Tip
You should plan to be out of the hostel between 11am and 2pm because they'll ask you to leave so they can clean. At least you know things will be clean!!
Academy Hostel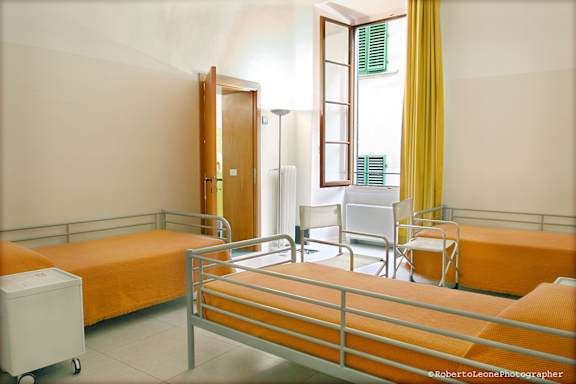 This hostel is a true backpacker hostel, not a guesthouse, but it's still a quiet and peaceful place to stay in central Florence. You can see the Duomo from the building, so the location really can't be beat. There are some great amenities available to guests, like free breakfast every morning. The rooms are cleaned daily (they'll ask you to leave so they can clean), and the facilities are comfortable.
The Facilities
Dorms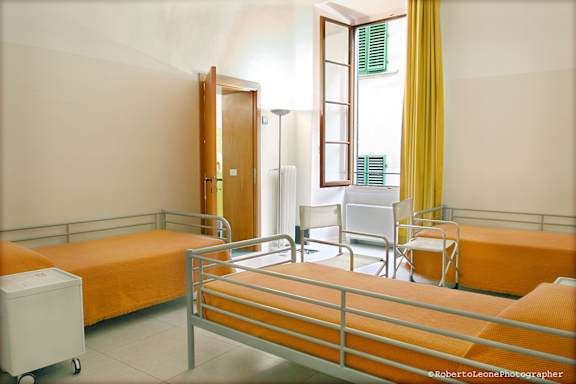 This dorm has beds that sleep three, four, five, or six people. You can also choose between rooms that are either en-suite or shared bathrooms. The beds are singles, which offers a nice change if you're used to staying in bunk beds. The mattresses are a bit thin but the rooms are clean and quiet. The hostel also gives you free bed linens, blankets, and a towel, which is another perk as many local hostels make you pay for towels.
Private Rooms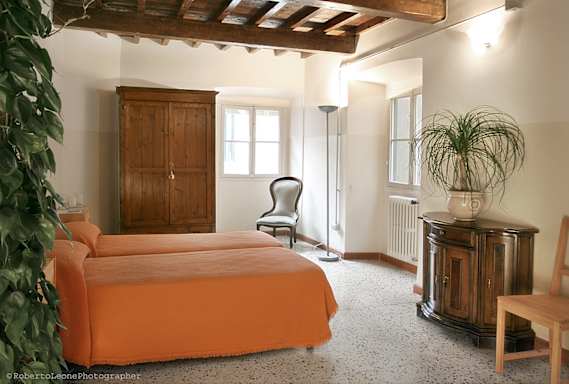 The hostel also has twin private rooms that either have en-suite or shared bathrooms. The rooms have nice furnishings and are definitely a step above the dorms in every way. That being said, they're also fairly expensive, so expect to pay significantly more for the privacy.
Bathrooms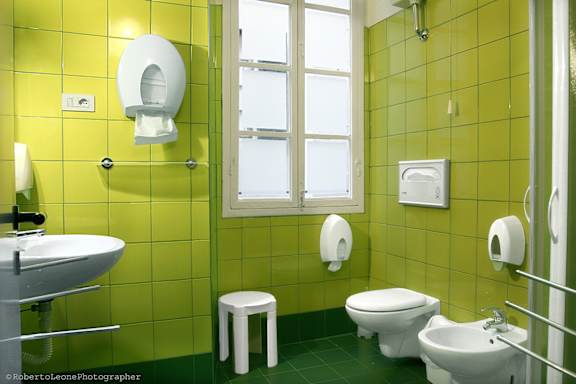 This hostel has both dorms and private rooms that let you choose between en-suite or shared bathrooms. You can expect to pay a bit more for the convenience of an en-suite bathroom. The bathrooms themselves are clean and decent and the showers are hot.
Common Areas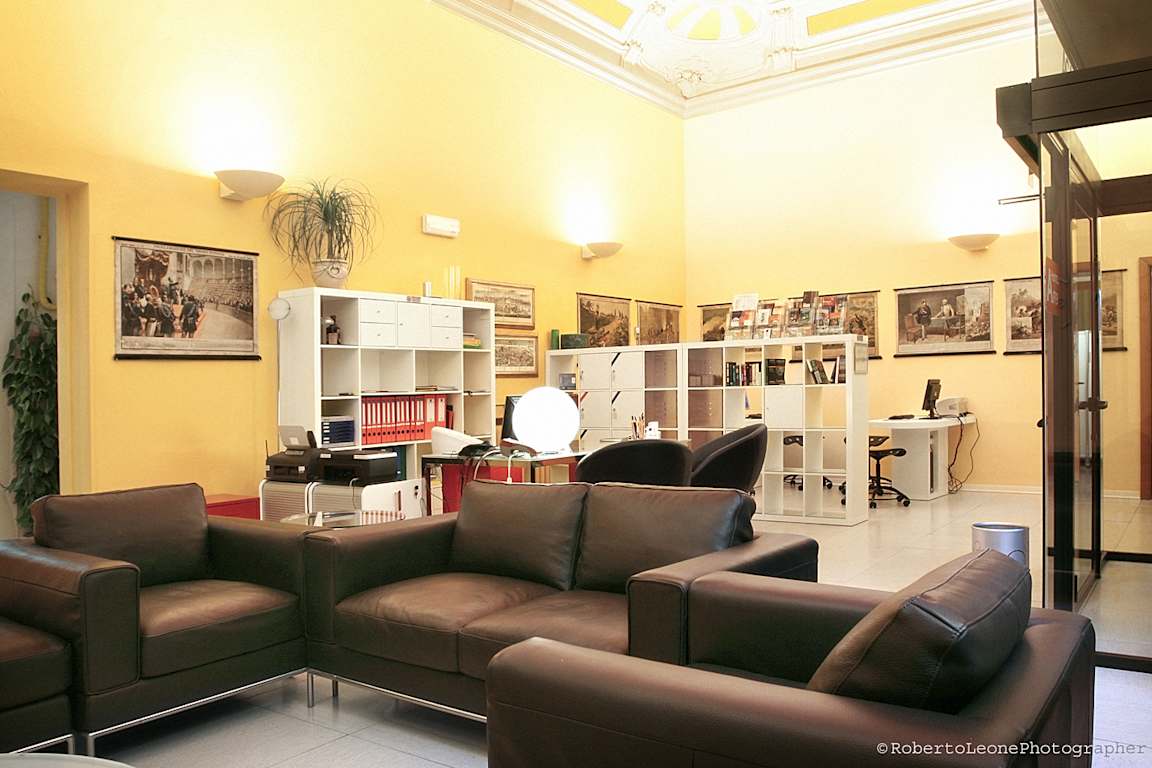 This is a quiet hostel where people generally keep to themselves, but there are some public areas where, if you really try, you can meet some other guests. There's a shared kitchen available that has the basics (but no stove). There's also a large balcony that's a nice place to relax with a snack or sip a drink. The hostel also has a television room available to guests with some comfortable sofas and public computers as well.
The Location
Duomo
What's Nearby?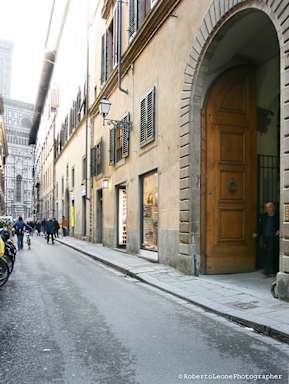 This hostel is all about location. It's literally a block from the Duomo, which you can see from the building. It's near everything you might need and is housed in a beautiful Palazzo Ricasoli historic buildings. If you follow the street it's on to the Accademia Gallery, you'll get to see Michelangelo's famous statue of David. The Uffizi Gallery is also just a ten minute ride away.
In the area you'll find plenty of restaurants and cafes where you can grab a bite to eat. There's also a supermarket next door. This is a touristy area, so head a few streets away if you want something a little more local and authentic.
Nearby Transportation
This hostel is also just half a mile from the Santa Maria Novella Train Station, so it's easy to get here after you arrive by train.
Amenities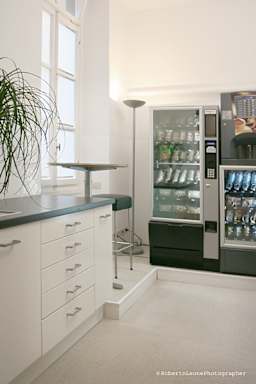 This hostel has a few nice perks like free towels and bed linens, free breakfast, and security lockers if you're staying the dorm. There's also 24 hour reception service, which is very convenient as many of the smaller guesthouses around Florence have very limited reception hours. There are also vending machines available to guests where you can grab a quick snack.
Staff
This hostel is large enough and well staffed, so there is 24 hour reception available. This is very convenient because you'll find many of the smaller guest houses in Florence have very specific reception hours. The staff here are also helpful and friendly, so ask them any questions you may have.
Heads Up
This is a quiet hostel, which is a plus for many, but a common complaint for solo travelers who are looking to make some friends. The rooms also have a very limited number of outlets, which can be a bit annoying if you need to charge your electronics. Also note, Wi-Fi works well in the lobby, not so much in the dorm rooms.
Academy Hostel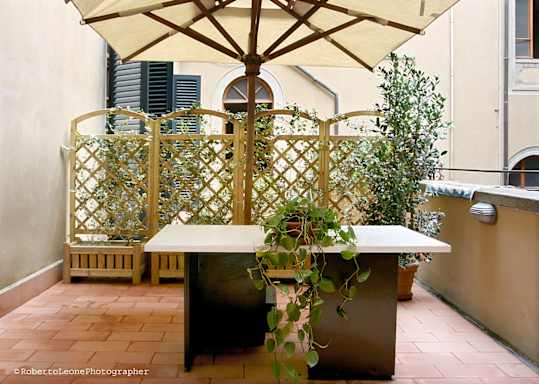 Do you have a favorite hostel that you would like to review? Let us know!