Family Bonding at Its Best: Experience Adventure and Quality Time with These Tours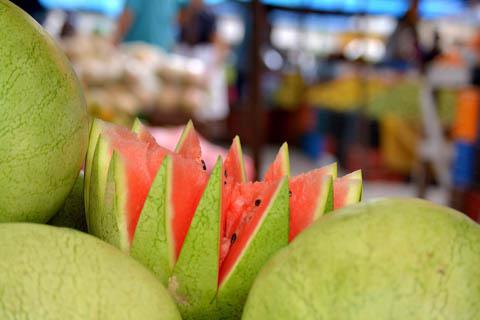 Looking for an incredible family getaway that checks all the boxes? We've done the hard work for you, carefully analyzing all of the family-friendly organized tours to Honduras based on key criteria. Whether you're traveling with your younger adventurers or simply craving a well-organized tour that caters to every member of the family, we've found the best selection of tours for your next family vacation. Our goal is to analyze all of the tours in Honduras and find the absolute best based on price, ratings, amenities, destinations, activities, and more. This way, you'll have a stress-free and memorable family holiday experience. The tour providers for the options below will take care of every detail, from comfortable accommodations to delicious meals and hassle-free transportation. So, you can focus on having fun and spending time with your family. Safety is also paramount, especially when it comes to traveling with children. These experienced tour companies have a knack for creating age-appropriate activities that engage and entertain, ensuring that every member of your family feels secure and well taken care of throughout the entire trip. So why wait? Take the leap, book your tour to Honduras today, and get ready for an incredible journey filled with laughter, love, and memories that will last a lifetime.
What types of child-friendly tours are available in Honduras?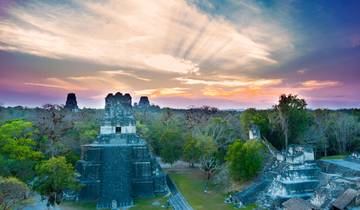 Here are the important factors:
15 trip options analyzed
$409 average price per day (USD)
2 to 15 days in length
4 of 5 average rating
37 people or less on average
You'll be surprised at the array of family-friendly tours in Honduras, as there is something for everyone. It's no wonder that visitors can't get enough of these tours, boasting an impressive average guest rating of 4 out of 5 stars. Picture yourself joining a group of like-minded adventurers, with an average maximum size of 37 people, ensuring a fantastic blend of social and personalized experiences. The average tour length spans 9 days, with tours ranging from 2 to 15 days long. For physical activity, the tours are marked as easy, moderate, and relaxing, with a prevalent number on easy tours. With our thorough analysis of 15 family-friendly tours, we've found the best. So rest assured that Honduras has something to captivate every kind of traveler.
(All tour prices are in US Dollars before taxes, and come from a base price that is reported by TourRadar. Peak season prices can vary significantly, particularly in destinations where seasonal travel fluctuates dramatically.)
So, let's get to it and see...
The 10 Best Family-Friendly Tours in Honduras
See also The Best Christmas & New Years Tours in Honduras, The Best Adventure Tours to Honduras, The Best Cultural Tours in Honduras, The Best Romantic Tours for Couples in Honduras, or The Best Tours for Seniors to Honduras for more tour ideas. With so many options, there's a guided tour or vacation package for every type of traveler.
How much do family-friendly tours to Honduras cost?
Average Daily Price
Family-Friendly Tours
Travelers to Honduras will have a large number of terrific options for family-friendly tours at a variety of great prices. The price of family-friendly tours here can vary by type, destinations, length, and travel style. Based on thorough data from 15 family-friendly tours, their average daily price is a very reasonable $409 per day. If you're interested in more information about tours here, see our guide to tour prices in Honduras.
And for more information on Honduras, see Honduras Travel Costs and Honduras Hotel Costs.