The Best Party Hotels in Fort Lauderdale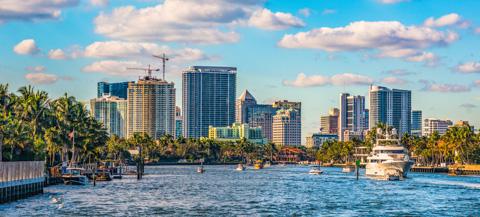 If you're looking for a place to party in Fort Lauderdale, you've come to the right spot. We've analyzed all of the hotels in the area and identified the top party hotels in Fort Lauderdale that will ensure your stay is filled with unforgettable moments. These hotels are perfect for anyone looking to indulge in the vibrant nightlife scene of Fort Lauderdale, Florida. From active bars and lively nightclubs to impressive amenities, these hotels have it all. Whether you want to unwind at the pool or attend exciting events, the top party hotels in Fort Lauderdale provide endless entertainment. Their modern rooms and nearby party venues cater to a range of preferences, and their attentive staff ensures that your stay is top-notch. Don't settle for less: book your stay at one of the top party hotels in Fort Lauderdale today and make memories that will last a lifetime.
Trendy and upscale partying is the name of the game in this Florida city. Most people head to the beach, Las Olas Blvd, River Front and The New Hard Rock Seminole Hotel Complex for the best bars and clubs. You'll find the most activity around the weekends, but there really is something going on any night of the week.
(Prices are listed in U.S. Dollars.)
How much do party hotels cost in Fort Lauderdale?
Fort Lauderdale
Average Party Hotel Price
Visitors will find a large range of terrific party hotel choices when planning a visit to Fort Lauderdale, Florida. The price of these party hotels can vary according to location, type, and amenities. The average party hotel price in Fort Lauderdale, Florida based on data from 7 hotels is an affordable $170. If you're interested in more information about hotels here, see our guide to hotel prices in Fort Lauderdale.
The average prices of our suggested party hotels by star rating:
4-star hotels: $204
3-star hotels: $155
2-star hotels: $112