Kazakhstan On a Budget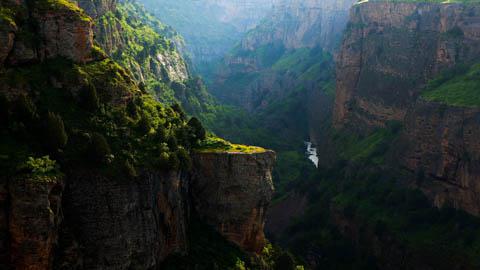 From astounding cathedrals to breathtaking landscapes, Kazakhstan is often overlooked by many tourists. However, within its borders, exquisite architecture and amazing historical landmarks adorn the country. The ninth largest country in the world, Kazakhstan is home to over 131 ethnicities as well as a wide variety of religions, making the land enriched by culture and tradition. This former Soviet republic is one of the most economically developed countries throughout Central Asia, generating 60% of the region's GDP, primarily through its oil/gas industry. This allows for higher standards to be placed upon such accomodations as restaurants or transport. As you travel through the glimmering metropolitan areas of its capital, Astana, and its most popular city, Almaty, you will be amazed at how Europe has influenced the country so generously, with its leafy avenues, chic cafes, glossy shopping centres, and partying nightlife. When in the cities of Kazakhstan, you will find the number of adventures you can have is seemingly endless.
However, if you are adventurous enough to move beyond the futuristic skyscrapers and dazzling towers, you will find yourself equally amazed. Kazakhstan is known for its biodiversity, with its terrain acquiring flatlands, steppe, taiga, rock canyons, hills, deltas, snow-capped mountains, and deserts. Engage in your favorite winter sports at the Medeu Skating Rink and Ski resort. With a to-die-for view of Kazakhstan's true beauty, feel free to skate and ski amidst the snowy mountaintops. If you venture to the bottom of these endless mountains, you will find the land is equally as beautiful, such as the
Big Almaty Lake
. A stunning spot for a picnic, the Big Almaty Lake is located 28.5 kilometers south of Almaty, up a gorge of the Bolshaya Almatinka River. Sit back and relax as you take in the full serenity of Kazakhstan's natural world.
Visitors of some countries will require a visa, which is not difficult to obtain. Check out this great guide on
how to apply For Kazakhstan visa
.
In Kazakhstan, you can use taxis, buses, trains and planes to get wherever you need to go. If you are traveling within highly populated areas, taking the bus is a cheap way to get around. Nevertheless, due to its popularity, be prepared for the bus to be crowded. It can also be quite inconvenient as none of the bus systems stick to a given schedule. Knowing and speaking Russian is definitely a plus, but is not needed. Taxis, however, are far more convenient than buses and are relatively cheap. Often times, you do not even need to use proper taxis as most drivers are willing to pull over if you raise your hand. While this works best in Almaty and Astana, when it comes to places like Karagandy, it is best to order a taxi over the phone.
Trains are also quite popular in Kazakhstan as they cover huge distances between Kazakhstan's main cities. Main train stations are located in Astana, Karaganda and Almaty, but they can be found almost in every major metropolitan area. Kazakhstan's ticket and reservation system is astoundingly similar to that of Russia's, though the price is relatively cheaper in Kazakhstan. Most travelers agree that the train is the most fun way to travel as you are able to meet new people and enjoy the rolling landscape. Be sure to remember when traveling that Kazakhstan is a big country, with the average amount of time between cities like Almaty and Astana being 24 hours. If you are looking for a fast way to travel, going by plane is not a bad option if you can afford it. Air Astana provides offices in a few major hotels in big cities, or you can reserve your ticket online. Similar to the rest of Europe, airline standards are top-tier.
If you're planning a longer trip through multiple countries in Central Asia, read this amazing
guide to backpacking routes and border crossings in Central Asia
.
Related
Looking for a
hostel in Delhi
or
Goa
? Heading to
Kathmandu
or want a
party in Tel Aviv
?
Top Tourist Attractions
Zenkov Cathedral
: Without using any nails and purely made from wood, the Zenkov Cathedral works as one of the most spellbinding landmarks of Kazakhstan. Located in Panfilov Park, visitors are allowed to enter but should be weary of the customs of the church out of respect. Its elaborate architecture is truly worth the trip if you are in Almaty.
Bayterek Tower
: One of the most unique sights in Kazakhstan, the architecture of Bayterek Tower acquires a meaning that is truly unique. Symbolizing the legend of the golden egg on top of the tree of life, this unusual construction has been a hotspot for tourists across the globe who seek to marvel at the 97-meter tower. Observe the collision of old and new traditions as the dated legend is brought to amazing life through the Bayterek Tower.
Kok-Tobe Hill
: Take a cablecar and watch the natural beauty of Kazakhstan unfold beneath your feet. Those scared of heights should be wary of this ride as the cablecar is known to slightly swing due to the strong winds. Get an amazing view of Almaty and stop at the few souvenir shops, amusement park, and zoo when you get off.