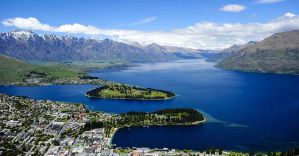 The Nomads chain of hostels can be found all over the world, from Europe to Asia, to Australia and New Zealand. The Nomads hostels in New Zealand are somewhat typical of the chain, and visitors to other establishments from the same company should know what to expect.
That is, you can expect a long list of hostel amenities coupled with clean, consistent room quality and a strong social vibe that borders on partying (although this varies by location).
While each of the Nomads hostels are different, they all offer common, typical hostel amenities. Private rooms and dorm rooms are available at all of the New Zealand Nomads hostels, and they come in various sizes and types (ensuite, shared bathroom, multi-person rooms, etc.) Bathroom facilities are modern and well kept, and mostly clean (although some of the hostels are quite large, and they sometimes will receive negative reviews for bathroom cleanliness).
The locations of the hostels are always in the best spots for everything that a destination has to offer. With central locations in the cities of interest, guests are always just a short walk to everything they could need such as restaurants, bars and pubs, shops, grocery stores, and of course all of the sights and activities of the destination. Furthermore, the staff at each hostel is trained to help everyone with travel advice, and they can also book tours and activities around town or elsewhere in New Zealand if needed.
Other typical amenities include Wi-Fi (which guests must pay for and receives mixed reviews), coin laundry (a definite necessity!), parking and bike rental in some places, shared kitchens (usually with everything you could need and more), pool tables, TVs with movies and other games, and more.
They offer a membership service which grants you discounts on Nomads hostels around New Zealand and elsewhere. This may or may not be a good deal depending on how many nights you plan to use their hostels, but it's worth it in the long run if you are a loyal customer, which is, naturally, what they want you to be.
Overall, Nomads hostels are a reliable and solid choice for your budget accommodation.