The Best Hostels in Torun, Poland near the City Center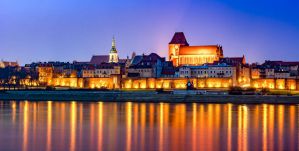 Bathed in the shades of an ancient world, this city is a metropolitan area of another century with its brilliant architecture that celebrates antiquity at its finest. Torun, Poland is located in the northern region of the nation and is situated on the Volun River. Once a capital of the Torun Voivodeship and the Pomeranian Voivodeship, since 1999, Torun is now one of the two capitals of Kuyavian-Pomeranian Voivodeship. One of the oldest cities in Poland, Torun has done a miraculous job in retaining its fine architecture from centuries past. Considered to be one of the most breathtaking places of Europe, Torun is a city beloved by tourists and inhabitants alike. Torun is considered to have a very high quality for both living and standard of living. In 1997, the medieval part of the town was deemed a UNESCO World Heritage Center. Moreover, in 2007, the Old Town was named one of the Seven Wonders of Poland. With so much to see and do in Torun, you must be sure to find a lodging that will allow you to recharge and refresh after each day's excitement. Many of the hostels in Torun can provide just that and a little bit more.
More Accommodation Options
Check these out other nearby places to stay.
For more accommodation prices and options, check out our guide covering Torun hotel prices for your next trip.
Pin This Page
Some of the links on this website are sponsored or affiliate links which help to financially support this site. By clicking the link and making a purchase, we may receive a small commission, but this does not affect the price of your purchase.