Poland On a Budget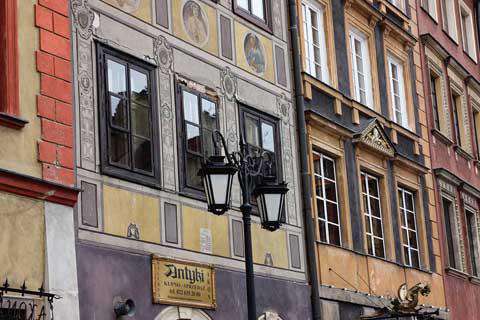 Poland is a large country in Eastern Europe that borders the Baltic Sea. It is known for its beautiful countryside and brutal history which culminates during World War II. But despite this turbulent history, Poland is a wonderful place to visit for its culture, history, castles, and museums. Furthermore, it also has some surprisingly nice landscapes and wonderful rural areas. In the countryside you'll find organic farms, unspoiled landscape, and quaint villages that offer a glimpse back in time.
The two most visited cities in the country are Krakow and Warsaw. While Krakow is perhaps the more interesting, Warsaw has a lovely old town, some great parks, and nice architecture that are well worth the trip.
Poland remains a more affordable travel destination than many European countries, but even so, prices have been on the rise in recent years. If you're hoping to keep your costs down it is best to travel outside of the peak season, find discount hotel rates, and cater your own meals whenever possible. Business hotels and mid-range hotels can be reasonably priced. Hostels are abundant in Poland's main cities if you're the type of traveler that would enjoy the experience. Hotels are often more affordable on weekends when business travelers are less frequent. Business-oriented hotels are often much nicer than many of the other comparable options in the city.
Traditional food options are generally reasonably priced, but can be touristy in the old town areas. If you eat outside of the old town, you'll miss some of the country's wonderful atmosphere, but save yourself a few dollars. It's up to you to determine what your priorities are, and exactly what your budget allows. See the Food section below for more details about the types of food in Poland.
Transportation in Poland is relatively easy to navigate, buses are often cheaper than trains, but trains are more enjoyable and comfortable. Usually, your best bet is to travel by train between major cities and by bus if you're visiting a smaller town that is less popular with travelers.
At A Glance
If you happen to be in Poland on a religious holiday, particularly Catholic holidays, it will be difficult to find places that are open. These holidays are strongly observed and most shopping areas, restaurants, and stores will be closed or at a minimum, have significantly reduced hours.


Like elsewhere in Europe, you will find some good, discount airlines that fly into the country. If you're short on time or happen to find a particularly good deal, this can be a great way to reach the country.


There are many affordable ways to make your way into Poland. It is well connected by bus and train lines to nearby countries.


Many of the towns throughout the country hold weekly, traditional markets. These are similar to farmers markets that you will find in other parts of the world. You can pick up all kinds of local produce, meats, or cheeses. They're also a great place to get a feel for the town and its general atmosphere.


Check out a milk bar which is a very cheap dining option. They were created by the communist regime as a way to get cheap food to the masses but today they have become more difficult to find. If you do manage to find one you'll have a very unique experience that will let you interact with all types of people.
Related
Traveling alone to
Prague
or
Budapest
?
Looking for a party and need a
hostel in Prague
or
Budapest
?
Find a
Contiki tour
to Europe.
Top Tourist Attractions
Krakow:
Often referred to as Poland's cultural capital, Krakow has a beautiful old town, impressive architecture, and countless museums and events. It's probably the most visited city in Poland, attracting tourists from all over the world at any time of year.
Bialowieza National Park:
Near the border with
Belarus
, this national park has some of the last primeval forest in Europe. It is also a World Heritage Site. You can explore some areas of the park on your own, but for many protected areas it is required that you take a guided tour. There is also a hotel and restaurant within the park for your convenience.
Malbork Castle:
Built in 1406 in northern Poland, this is one of the most stunning castles in the country. It is build in the style of medieval fortresses and is the largest fortress in the world when measured by surface area. It is also the largest brick building in all of Europe.
Popular Foods
Traditional Polish cuisine is hearty and filling. It often includes a meat dish, heavy sauces, and pickled vegetables. If you're at a more modern Polish restaurant then you'll likely find a more diverse selection of foods, but the general trend will remain the same. In larger cities you'll find a greater diversity of options, and vegetarians will have little trouble finding something to their liking on a menu. In smaller towns the selection is usually a little less, but vegetarian dishes are still available. For more information, read on or check out this
guide that covers what to eat in Poland
.
Pierogi:
This is probably the most recognizable Polish dish, and also the most popular all over Eastern Europe. Pierogis (
recipe
) are small, semicircular dumplings that are usually stuffed with a cheese or meat mixture. They are first boiled and then fried in a butter and onion mixture. They are often served with sour cream and are an affordable food option for travelers who are hoping to keep costs down.
Bigos:
Also known as Hunter's Stew, Bigos is considered to be the national dish of Poland. It's a traditional stew dish that is made with meats and vegetables which are combined with a pickled cabbage base. Every family has its own recipe for Bigos, so the dish can be as diverse as the country itself is.
Gulasz:
This traditional goulash dish can be prepared as an affordable and hearty meal. It's made with large pieces of meat that are prepared in a rich broth that often includes meat stock, seasoning, vegetables, and a splash of beer. Polish Goulash is generally less spicy than the more common versions found elsewhere in Eastern Europe.