So wonderful! Honestly, highly highly recommend. Breakfast at the cafe downstairs is unreal. The dinners M/W/F are so much fun and such a great way to get to know the other guests. The hosts are such a wonderful couple and make you feel right at home. - Gena
What sets them apart?
This hostel's owners hold all of the staff to the highest standard, so you can expect very clean rooms, a friendly setting, and a relaxing place to stay. The cafe offers an impressive breakfast (for a price) and the group dinners are fun and wonderful.
Hostel Personality
Who's staying here?
This hostel is quiet but friendly, and it appeals to travelers of all ages. There are group dinners to meet other guests so it's great whether you're traveling with people or alone.
Insider Tip
Make sure to go to the group dinners if you want to meet other guests.
The Beehive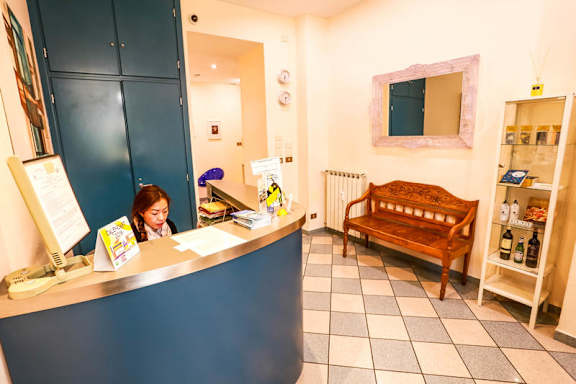 This hostel is owned by an American couple who are friendly and knowledgeable of the city. They keep the atmosphere welcoming and social, with group dinners, cooking classes, and other opportunities to meet guests.
The rooms and bathrooms are kept very clean, the facilities are nice, and the location near the Termini Train Station can't be beat. Don't skip the breakfast in the cafe, which you have to pay for but is well worth the money.
The Facilities
Dorms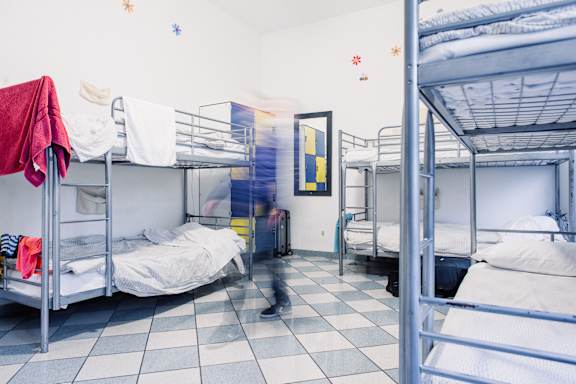 You'll appreciate the clean rooms as soon as you arrive. The beds are made and you're provided with a small towel during your stay. The beds are basic, but there are reading lights, outlets, and USB ports available. Guests also get a small locker that fits their small valuables.
Rooms are either co-ed or female only. There are female only rooms around the corner from the main building, which allows guests to really get to know each other.
Private Rooms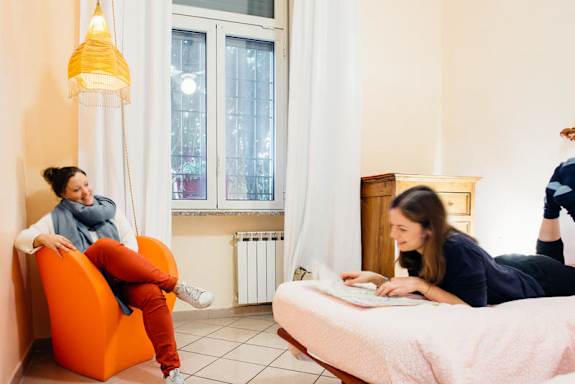 If you want a little more personal space, you can choose between the different private rooms that are available. Some of the rooms have air conditioning while others have fans. Both shared and ensuite bathrooms are also available. You could also pick a room with a sink in the room.
Bathrooms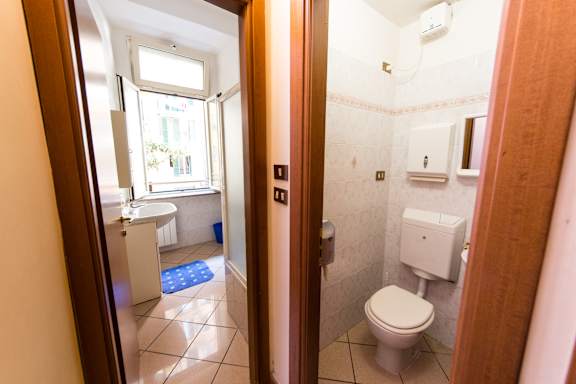 There are rooms with ensuite bathrooms as well as shared bathrooms available depending on the type of room you choose. Like the rest of the hostel, the bathrooms are impeccably clean and comfortable.
Restaurant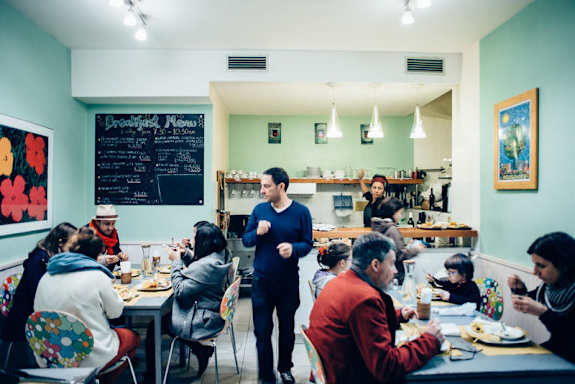 The hostel's on-site cafe is the place to go for breakfast or family style dinners. The breakfasts, which aren't included in the price of the room, are mostly organic and vegetarian. All of the breakfast items are made-to-order and there is a wide selection available including omelettes, oatmeal, and fruit salad. Dinners are served on Monday, Wednesday, and Friday nights. There's no set price but a donation of 10 euros is suggested. The social atmosphere and impressive food make this experience well worth the time and money.
Common Areas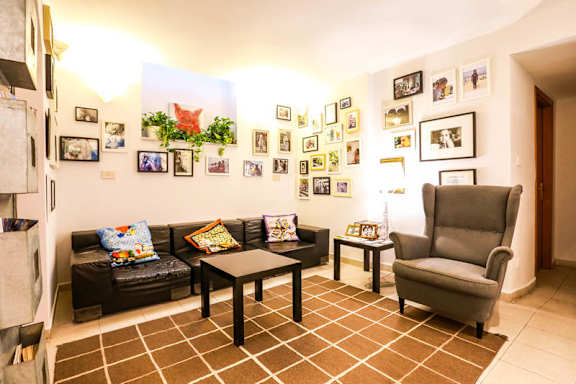 Beside the cafe is a cozy little lounge area. You'll feel like you've stepped into someone's home as the area is filled with pictures of friends and family. This is the perfect place to relax, play a game, or play the guitar they have for guests.
Outdoor Space
Grab a drink in the cafe and head out to the courtyard garden. You can sip coffee or wine as you relax and enjoy this peaceful little oasis that is removed from the chaos of Rome.
The Location
Termini Central Station
What's Nearby?
The hostel is in a popular area for hostels and hotels. It's very close to the Termini Train Station, but it's also a twenty minute walk from the Colosseum and the Trevi Fountain. In this area you'll find plenty of restaurants, cafes, and shopping.
Nearby Transportation
This area is well connected to bus and metro lines. It's just two blocks, or a five minute walk from the Termini Train Station and there are plenty of bus stops nearby as well. From here you can really access the entire city.
Activities
The Beehive Hostel hosts events for guests several times a week. This isn't a party hostel, but it is a social place where you can enjoy good conversations and good wine. In addition to the family style dinners that are held every Monday, Wednesday, and Friday night, there's pizza making classes every Tuesday night and pasta making classes every Thursday night. Make sure you sign up for all of the events in advance as space is limited and they fill up.
Amenities
This hostel has the standard amenities available including Wi-Fi, luggage storage, and all kinds of travel information. There's an impressive breakfast available every morning in the cafe (for a price) and a book exchange if you need something new to read. While there's not a full kitchen available to guests, there is a refrigerator, microwave, kettle, and dishes, but no stove or oven.
Staff
This hostel is run by an American couple, and they ensure that everyone enjoys there stay here. The rooms are kept very clean, the activities are fun, and staff is available (during reception hours) to answer any questions you might have.
Heads Up
This is a great hostel, but some guests feel it's overpriced for what it is. It's not a party hostel, so don't expect that type of social environment, but it is friendly with lots of activities.
The Beehive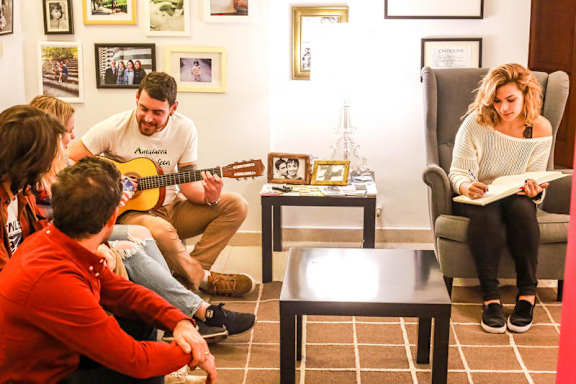 Do you have a favorite hostel that you would like to review? Let us know!