It was really nice staying there, the staff were so nice and friendly! I went there with not having a clue how and where to go around! He planned my each day of stay in 5mins on MAP and highlighted the spot! He recommended the best Gelateria and food places. This was great for me, got to see everywhere by walk and didn't have to use public transportation at all! - Anonymous
What sets them apart?
This hostel is conveniently located right by the train and bus stations. It's a cheap place to stay with friendly staff and basic furnishings.
Who's staying here?
This hostel is all about location and affordability. It doesn't have any real common areas, so if you're looking for a social environment, this isn't it, but if you're concerned about price and location, then this is a great option.
Insider Tip
Make sure you have cash when you arrive because they don't take credit cards.
Funny Palace Rome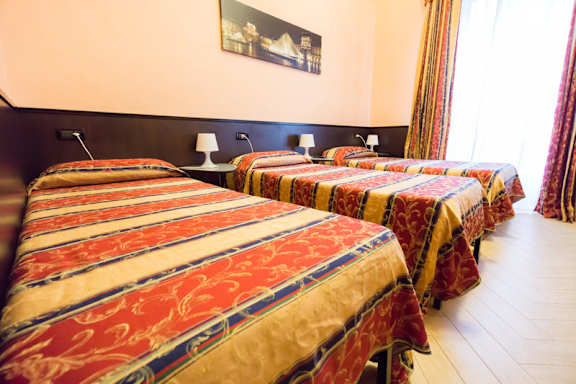 Funny Palace Hostel is a cheap and convenient option right by the train station. The rooms are basic and the price is good. The check in area is at an internet cafe and laundromat and the receptionist will walk you across the street to your room. The rooms are secure though, and the staff is very helpful, offering recommendations of things to see and do around Rome.
This hostel is located just a couple minutes walk from the train station and about twenty to thirty minutes from many of the city's most famous attractions.
The Facilities
Dorms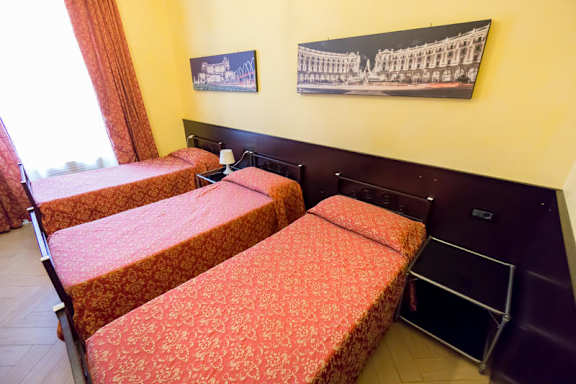 When you arrive, you check in at the internet cafe and laundromat. The receptionist will then take you to your room in the building across the street. There are four and five bed rooms of varying styles. Some have shared bathrooms while others have bathrooms that are attached. The rooms are small but not too crowded. Each bed has its own table, light, and outlet. There aren't security lockers in the rooms but there is a small safe where you can lock up your passport and other smaller valuables.
Private Rooms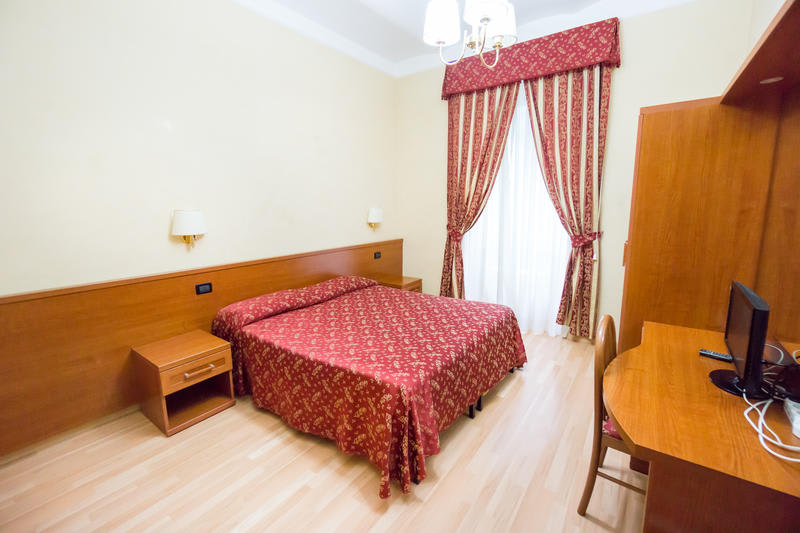 If you want a little more space to yourself then you'll enjoy the private rooms available at this hostel. There are rooms of varying sizes, some with shared bathrooms others that have their own en-suite bathroom. There are twin rooms, doubles, and rooms that sleep three or four people. Do note that some of the en-suite double rooms are located on the third floor and there is no elevator.
Bathrooms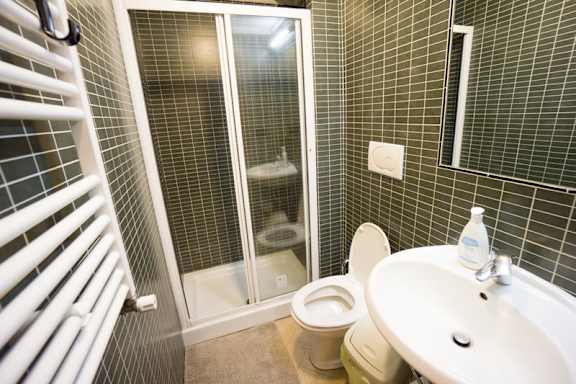 Some rooms at this hostel have en-suite bathrooms while others use shared bathrooms. The shared bathroom isn't really enough for the number of people, so if possible we'd recommend getting a room with an attached bathroom. The bathrooms are large enough but some of the fixtures could be upgraded.
The Location
Termini Central Station
What's Nearby?
Funny Palace Hostel is located in a part of Rome that has many hostels and budget hotels. There are also many small restaurants and cafes nearby that are good and affordable. The hostel is conveniently close to the main train station, which is just a couple minutes walk away.
Most of Rome's famous sights and attractions can be reached in a twenty to thirty minute walk. These include the famous Colosseum, the Trevi Fountain, and the Spanish Steps. The popular shopping street, Via Nazionale is also just a fifteen minute walk away.
Nearby Transportation
One of the best parts of this hostel is its proximity to the Termini Train and Metro Station, which is just a couple minutes away. Castro Pretoria Metro Station is also just a couple minutes away and Repubblica Metro Station is about half a mile away. There are also many bus stops in the area, and the bus system in Rome is a comprehensive and efficient way to get around.
Amenities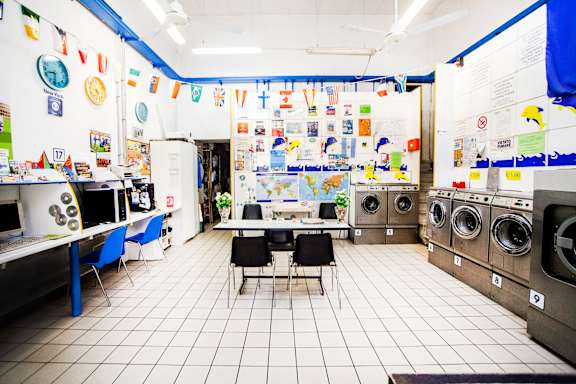 The reception are for Funny Palace Hostel is located in an internet cafe and laundromat, and guests are given discounts for each of these services. There is also a free, simple breakfast that's provided. There are no real common areas to this hostel, but if you're looking for a cheap place to crash for a few nights, then this place meets your needs.
Staff
The staff here are helpful and can tell you all about how to get around Rome. He'll walk you to your room and give you a map when you arrive. The reception hours are limited but when the staff is available they're very helpful.
Heads Up
This hostel has an unusual layout with no real common areas and rooms that are separate from the reception area. The rooms are simple and some of the bathroom fixtures could be upgraded, but it's cheap and centrally located which many people like.
Funny Palace Rome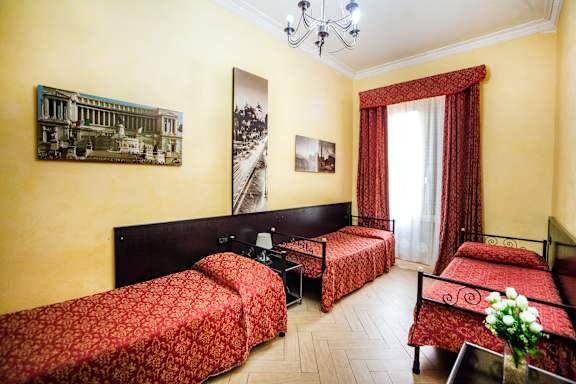 Do you have a favorite hostel that you would like to review? Let us know!