I'm not going to lie to you, Switzerland is NOT cheap. By no stretch of the imagination should any Swiss city be considered your typical shoestring destination. But, it is still possible to visit the land of chocolate and cheese without extending your credit first. Here are my five favorite spots for getting some affordable sleep in one of the world's most expensive countries:
If you're planning a trip to Switzerland, the Alps are probably at the top of your list. While Interlaken isn't quite as expensive as Zermatt, it is one of the priciest destinations in the country. Filled with pristine, turquoise lakes and craggy mountain peaks, it's a hotspot for outdoor adventurers, thrill seekers, and anyone who wants to see some of the most magnificent landscapes in the world.
Even if you're aren't traveling with an open-ended budget, Interlaken's top-rated hostel is also the most affordable. At around 40 CHF per night, it's still on the low end of Swiss standard prices. This spot also offers parking, breakfast, and a local travel pass at no extra cost. You can even take one of the nearby funiculars for half the cost with proof of booking, which you can receive at the front desk upon check in.
2. Basel: Hyve Hostel (formerly Generation YMCA Hostel)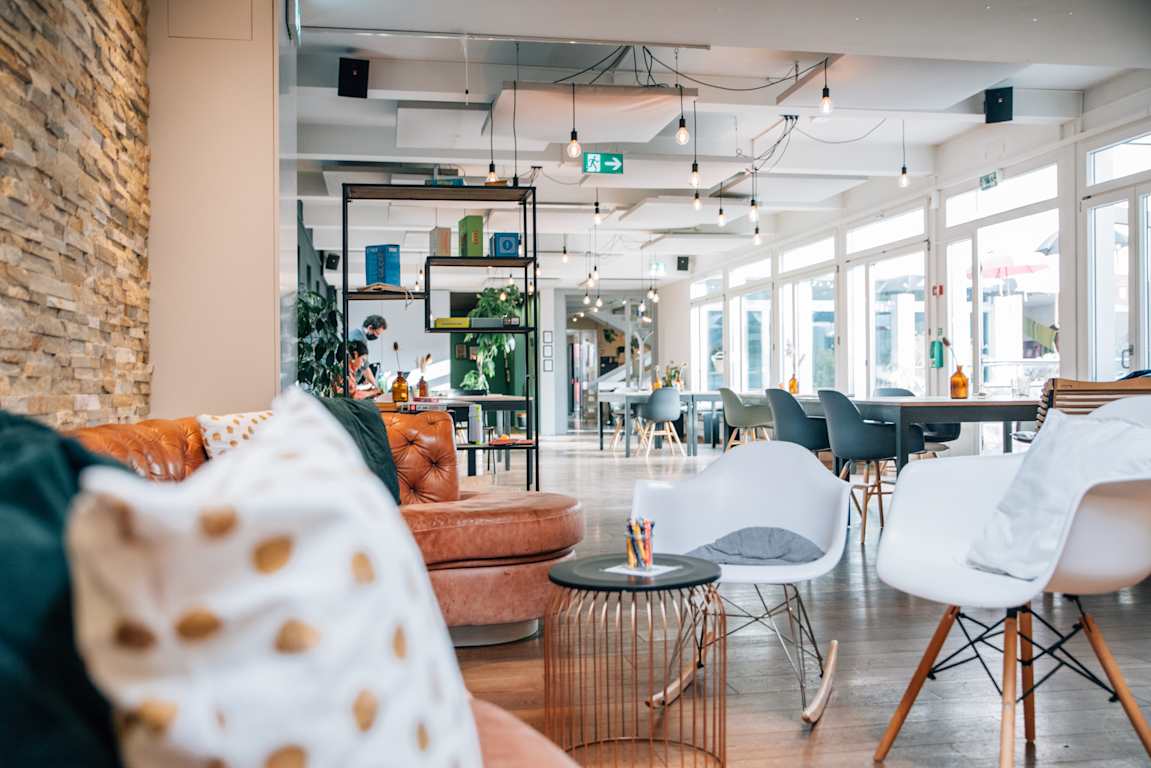 Have an early morning flight out of Basel? This hostel is trendy, convenient, and it won't cost you an arm and a leg.
It's located just down the street from Basel's main train station, as well as the #50 bus that takes you directly to the Basel EuroAirport - the Swiss hub for EasyJet - for less than 3 CHF. You can walk out the door and be at the airport check-in line in 30 minutes or less.
Dorms start at 32 CHF per night, and this includes a free public transport ticket and a kitchen that offers coffee, tea, and hot water 24/7.
3. Three Lakes (Jura): Lago Lodge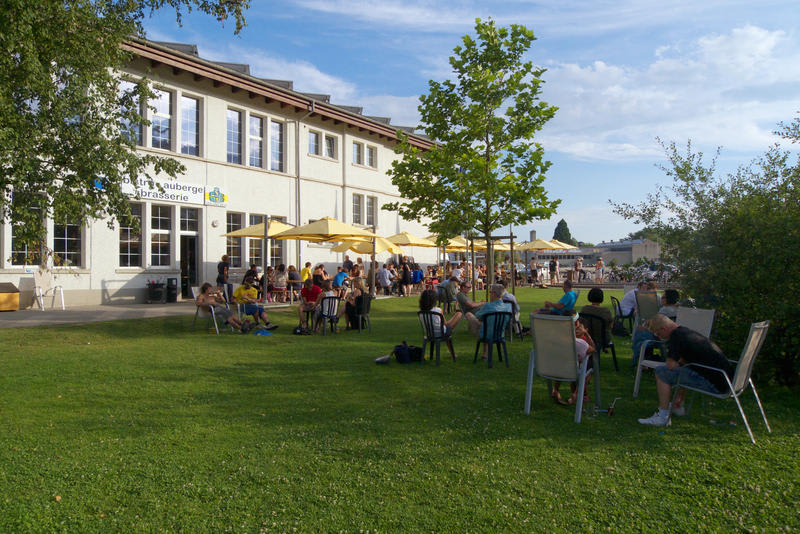 The most well-known spots in this region are Neuchatel and Solothurn, but a room in either of these cities will cost you at least 80 CHF per night. However, there's a much more affordable solution that's right in the middle of these two mountain towns.
Biel/Bienne is a small, bilingual town right on the border between Switzerland's French and German-speaking districts. Situated on the shore of Lake Bienne in Biel/Bienne's sister town Nidau, it's a rustic but accessible hostel that offers gorgeous views and a break from tourist crowds.
They're also a lodge cafe that offers great food and a full-service bar that features local beer on tap. If you don't want to spend 20 CHF or more on a complete meal, you can also purchase a sandwich or salad from the counter for a fraction of the price.
All of their rooms feature an en-suite with a toilet and shower, and beds start at 32 CHF per night.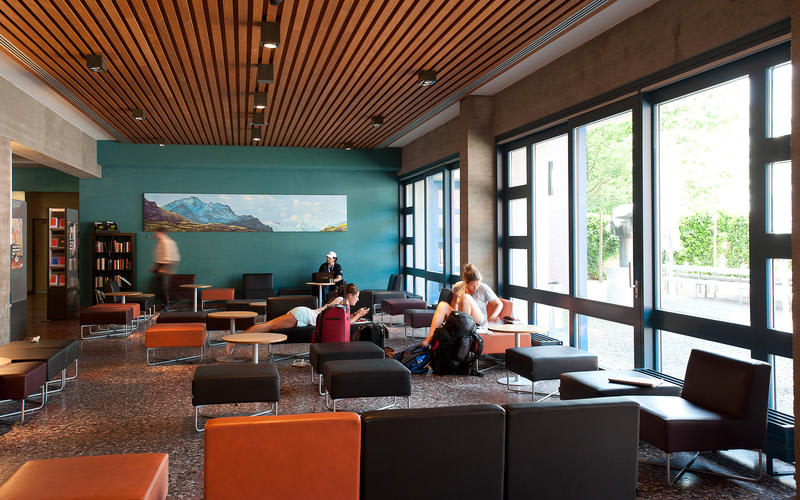 As far as metropolitan areas go, Zurich is one of the most expensive cities in Europe. Known for its banks and watch manufacturers, it's the most bustling and busy part of Switzerland. You can expect to pay top dollar (or Franc?) for just about everything here, but they do have one hostel that stands out among the rest.
While it's not as central as some other options in Zurich, it's about half the price. Beds start at 37 CHF for the night, and you can easily reach the city center with public transportation. It's located less than 200 meters from the lake, so there are plenty of nearby options for swimming and water sports in the warmer months. The price includes linens, a locker for your belongings, and a luggage room if you want to keep exploring the city after you check out.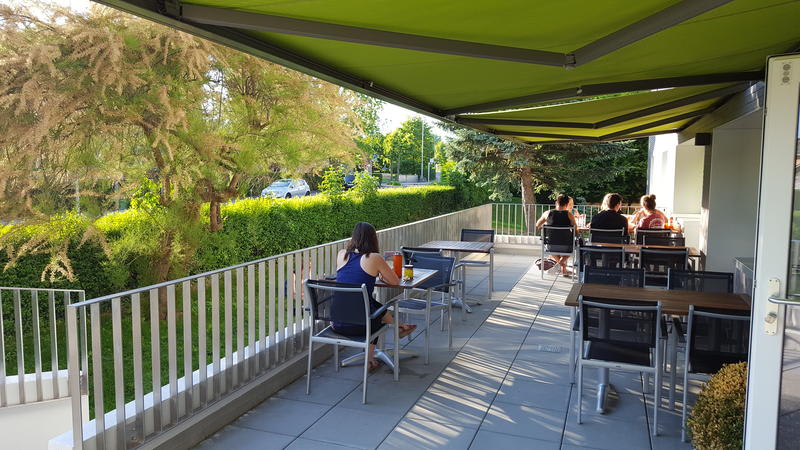 I would say that the Lake Geneva region is the MOST expensive part of Switzerland, so as a result this hostel is not actually in the city itself. Nyon Hostel is actually located 22 km from Geneva and 34 km from Lausanne, but you can easily reach either of these famous lakeside cities via public transportation. The hostel is a 23-minute direct train ride from the Geneva Airport.
If you want to stay in Geneva or Lausanne proper, expect to pay at least 80 CHF per night for a private room and 70 CHF for just a bed in a dorm. However, beds at Nyon Hostel start at 33 CHF and the price includes breakfast, a towel and linens, and a locker with a built-in power outlet.
Even with its high prices, Switzerland is still a relatively accessible destination that shouldn't be overlooked. Full of breathtaking nature, unlimited outdoor activities, and rich history, there is so much to do and see that costs next to nothing. By staying at one of these hostels instead of booking a hotel, you can easily cut your lodging costs in half. Put your savings towards a boat tour on Lac Leman or go paragliding in the Swiss Alps.
For more information on accommodation in Zurich, check out
Hostels for Backpackers in Zurich
.