The 4 Best Party Hostels in Chiang Mai (2023)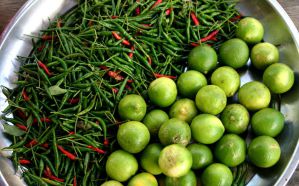 Chiang Mai's nightlife scene is not as famous as other destinations in Thailand such as Bangkok or Koh Phangan, but the city is still at the heart of the tourism industry in Northern Thailand so there are plenty of things to do every night. If you've come to Northern Thailand to party, then Chiang Mai is a popular stop. It's a backpacker mecca that is famous for its cuisine and trekking. During the day many visitors take cooking classes or explore the area's temples. There's also a famous night market in town where you can buy everything from clothing to food or souvenirs.
There is no shortage of cheap hostels and guesthouses in Chiang Mai. Most accommodation options also offer three day treks that include elephant rides and river rafting. Some guesthouses require you to book a tour through them if you hope to secure the lowest room rate. You should inquire about these details before you begin negotiating the price of your room. Many of the treks visit the same villages and offer little more than a mass tourism atmosphere. If you're hoping to have a slightly more genuine experience, it's best to do some research in advance and look at a variety of different vendors.
Like elsewhere in Thailand, new hostels and guesthouses open regularly and last for only a few short years (if that). The reputations and quality of these places can vary and change over time so long term reviews can be difficult. You can really get the best advice by asking other travelers where they stayed and what they recommend. This offers the most timely advice.
Lot's of the area's nightlife is located on Ratvithi Road. This is where you'll find the highest concentration of backpackers hanging out. It's a relatively small area and you can hit most of the bars by walking. Many of Chiang Mai's bars and clubs are all about live music so you can dance late into the night. The city is also famous for its street food, so after the bars and clubs start to close you can grab a late night meal on the cheap.
How much do hostels in Chiang Mai cost?
You can find our comprehensive analysis of all hostel prices in Chiang Mai here. We've found the average prices of dorms and private rooms, as well as the typical prices of hostels with various amenities, too.
Looking for a party in Chiang Mai? Here are the best hostels:
More Accommodation Options
Check these out other nearby places to stay.
For more accommodation prices and options, check out our guide covering Chiang Mai hotel prices for your next trip.
Pin This Page
Some of the links on this website are sponsored or affiliate links which help to financially support this site. By clicking the link and making a purchase, we may receive a small commission, but this does not affect the price of your purchase.