Best Backpacker Hostels in Frankfurt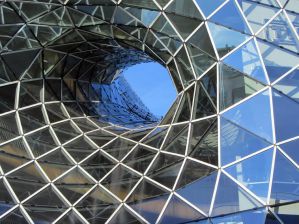 Frankfurt is located on the River Main and is well known for its modern skyline. Many travelers also pass through Frankfurt as it has one of the area's busiest airports. Frankfurt is the financial capital of Europe and a major transportation center. It is home to both the European Central Bank and the German Stock Exchange. Other popular events include the Frankfurt Auto Show and the Frankfurt Book Fair.
Many of the city's most popular hostels are located near the central train station. This is also near many different museums and attractions. Public transportation in Frankfurt is good, so it is relatively easy to access most places throughout the city.
How much do hostels in Frankfurt cost?
| | |
| --- | --- |
| Average Dorm Price | $18 ($14 to $22) |
| Average Double Private Room Price (in a hostel) | $60 ($27 to $198) |
Dorm Bed:
$
16.00
Private Room:
$
25.50
Overall Rating:
82%
The Frankfurt Hostel is a favorite among travelers to the city. It's located right in the heart of the city center and is right next to the train station. It's also in easy access to many of Frankfurt's top sightseeing and shopping opportunities. The surrounding neighborhood is well known for its cosmopolitan and lively atmosphere. The hostel itself is located in a beautiful building and the staff come from around the world.
Included in the price of your room is free sheets, an all you can eat breakfast buffet, pasta dinner every night, wireless internet access, city maps, and travel information and more. There is also a cafe and bar that is open all day. Laundry service is available for a small fee.
Guests can choose between dorms that range in size from four to ten beds. There are also private rooms available that are either singles, twins, or triples. There is a kitchen which guests can use free of charge as well.
Kaiserstrasse 74 60329 Frankfurt am Main
,
Frankfurt
,
Germany
,
Dorm Bed:
$
22.22
Private Room:
$
23.34
Overall Rating:
87%
This hostel offers guests plenty of amenities and entertainment opportunities. They are famous for their free pub crawls. There are also free pasta dinners, an on site bar, free breakfast, wireless internet, free bed sheets, lockers, luggage storage, a guest kitchen, and regular evening activities.
The hostel is located in the middle of the red light district. It has a very secure building and a great safety standard despite this location. It is also just a short walk from the train station, many museums, the river bank, and the city center. Prices are very reasonable and guests regularly review this hostel favorably.
Moselstr 40 Frankfurt/Main
,
Frankfurt
,
Germany
,
Private Room:
$
26.03
Overall Rating:
79%
This hostel is also in close proximity to the city's main train station. It's just 50 meters from the Bus Station Frankfurt Hahn and is very close to the banking district and the river. They offer a great breakfast buffet and a comfortable setting where you can relax in peace.
In the nearby neighborhood you'll have a large selection of restaurants, shopping options, and entertainment. There are museums and sights in close walking distance.
Guests can choose between budget and standard rooms. The budget rooms are in a different building from the standard rooms. But both are comfortable and reasonably priced.
Karlsruher Str.7
,
Frankfurt
,
Germany
,
Share This Article