Best Hostels in Kyoto for Solo Travellers, Couples, and Groups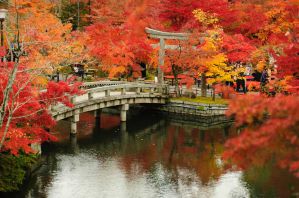 Kyoto was the historic capital of Japan and it has a reputation as one of the most beautiful cities in the country. Some of that beauty is hidden by urban sprawl and modern development but you can still find hidden gems like temples and parks spread throughout.
Like elsewhere in Japan, accommodation in Kyoto can be pricey, particularly during the peak Cherry Blossom season. Hostels offer some of the best budget options for backpackers and budget travelers visiting Kyoto. Hostels usually have a more social atmosphere and a variety of good amenities available as well.
How much do hostels in Kyoto cost?
| | |
| --- | --- |
| Average Dorm Price | $26 ($11 to $45) |
| Average Double Private Room Price (in a hostel) | $68 ($30 to $289) |
A good hostel for solo travellers and couples.
Chita Guest Inn is a Japanese style inn that is centrally located in Kyoto. It's ten minutes from the Kyoto Station North exit and is three minutes from Gojo Station. The inn is a friendly and welcoming place with all kinds of interesting amenities. There are rental bikes available as well as a free Yukata Japanese robe that you can borrow. Guests also have access to public computers, a refridgerator, a flatscreen tv, and vending machines. On the roof top you can use the barbecue or just enjoy a Japanese beer. The inn also has a good amount of common space where you can hang out with other guests and swap travel stories.
The inn's manager, Kaori, speaks English and will help you with any questions you may have. This is a very friendly place to stay with hospitable staff and you'll quickly feel welcomed in true Japanese style.
There are single, twin, and three bed private rooms available. Rooms all use shared bathrooms.
343 Takatsuki-cho
,
Kyoto
,
Japan
,
A good hostel for solo travellers, female travellers, and small groups.
Dorm Bed:
$
2,500.00
Overall Rating:
93%
This is another branch of the most popular chain of hostels in Japan. It's conveniently located about a five minute walk from Kawaramachi Station on the Hankyu Line right in the middle of the city. In a short walk you can reach Teramachi & Shinkyogoku shopping street, Nishiki food market, Gion, and the Manga Musuem. If you're looking for the best nightlife, Kiyamachi and Pontocho streets are just a ten minute walk away.
The hostel has an on-site bar and a lively atmosphere where it's easy to meet other guests and make new friends. It's a reliable place to stay with clean rooms and modern furnishings. The beds all have reading lights, power outlets, and privacy curtains. There's also a full kitchen and dining area available.
There are no private rooms available. Dorms sleep eight, ten, or fourteen people. Eight bed dorms are female only and the remaining rooms are co-ed.
346 Iseyacho Rokkaku-sagaru Gokomachi-dori Nakagyo
,
Kyoto
,
Japan
,
A good hostel for solo travellers.
Dorm Bed:
$
3,000.00
Overall Rating:
91%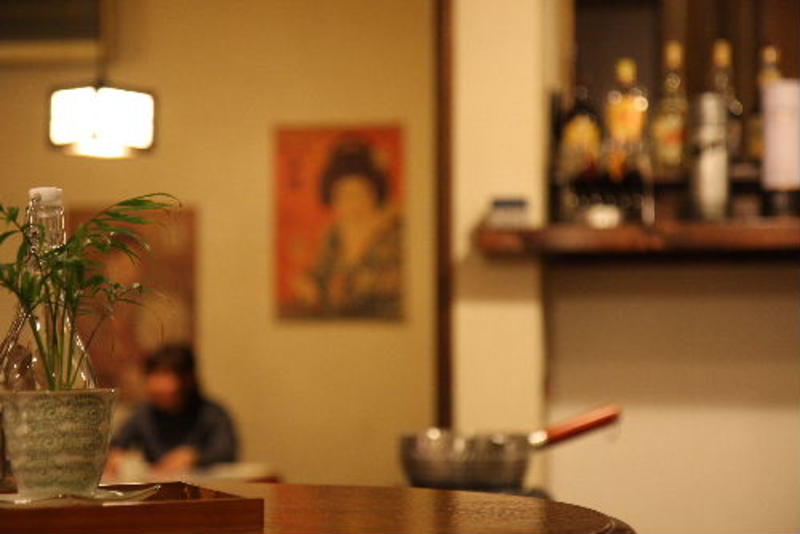 Ichiensou is just one street off of the main street in Gion, the Geisha District in Kyoto. In just a short five minute walk you can reach Kyoto's city center and the many famous temples and shrines. It's located in a house that was built in the 1920's and has been fully renovated to meet the needs of travelers while still maintaining many of its original features.
Ichiensou is a small family owned guesthouse. It has a friendly environment where it's easy to chat with other guests, but it is quiet at night and you can be assured a good night's sleep.
The hostel has a four bed female only dorm and a seven bed co-ed dorm. The four bed dorm is a traditional Japanese style room and the seven bed dorm has bunk beds.
4-2 Komatsu-Chou SijoSagaru 4 Choume YamatoOojiDou
,
Kyoto
,
Japan
,
A good hostel for solo travellers, female travellers, and couples.
Dorm Bed:
$
2,500.00
Private Room:
$
3,750.00
Overall Rating:
96%
Oki's Inn is a fully renovated wooden guesthouse that has a lot of charm and character. It was originally a very old Kyoto style private residence that is about 100 years old. If you want to stay in a building with a lot of history and charm, then this is a good option. It's also located near many different restaurants, convenience stores, and supermarkets.
The inn offers twin private rooms and four bed female dorms. There is a Japanese style Tatami common area as well with a small kitchen that you can use.
The owners and staff are wonderful and helpful. They will welcome you with great hospitality and this will quickly become your home away from home.
542-2 Furukawa-cho Higashiyama-ku Kyoto-shi
,
Kyoto
,
Japan
,
Share This Article