Reviews of the Best Hostels in Basel for Backpackers, Families, and Couples
With a medieval old town, plenty of museums, and a carnival, Basel has a lot to offer travelers. And so do the hostels in Basel! The establishments listed below are all terrific, with a huge list of amenities, free breakfasts, tons of space, and close to everything Basel has to offer, you really can't go wrong with any of these.
How much do hostels in Basel cost?
| | |
| --- | --- |
| Average Dorm Price | $32 ($32 to $32) |
| Average Double Private Room Price (in a hostel) | $84 ($51 to $116) |
A social hostel for backpackers, families, and couples
Dorm Bed:
$
25.50
Private Room:
$
38.75
Overall Rating:
85%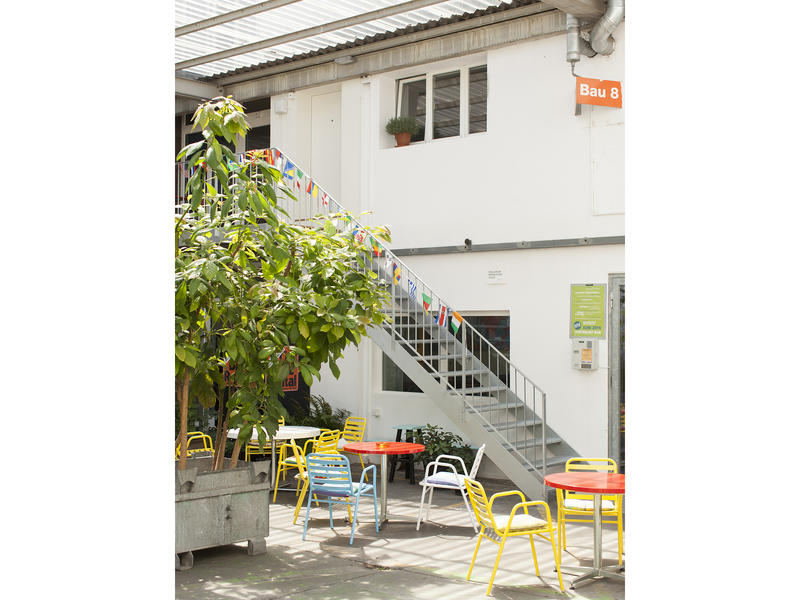 Very close to central Basel and right near the train station lies this modern hostel in a renovated old factory building. Check out the photos! Private rooms of various sizes are available with multiple beds, and dorms are also on offer. Some private rooms have ensuite bathrooms, and others have shared bathrooms. An all-female dorm option is available, too. (Family rooms are also available, and the facility is also wheelchair friendly.)
Nearby in the Gundeldingen area, you can find restaurants, bars, the circus school (seriously?!?), libraries, theaters, rock-climbing walls, parks, and more. You won't be lacking of any activities in Basel during your stay. And you will receive a free public transportation pass with your booking, too! A short tram ride will take you into the heart of Basel.
A shared kitchen, common area, internet, and other amenities are on offer here to make your stay very comfortable, and the colorful decorative style of the hostel is warm and inviting. Rooms and bathrooms are all modern, clean, and comfortable. The dorms have furniture other than just the bunks, and some bunks are set up with larger, double-sized bottom beds, too. Lockers are also available for safe-keeping of your luggage in the dorm rooms.
The outdoor patio area and indoor library and common areas are cozy, comfortable, and social.
Guest reviews claim that this hostel is very clean, has a great staff that is very helpful, is quite social, and is in a great location. The huge number of reviews are consistently positive.
Dornacherstrasse 192
,
Basel
,
Switzerland
,
A quiet hostel for backpackers, families, and couples
Dorm Bed:
$
32.13
Private Room:
$
25.43
Overall Rating:
92%
The YMCA Hostel in Basel is in a clean, modern building with plenty of great amenities. The nearby neighborhood (Gundeldingen) is full of bars, restaurants, shops, nightlife, activities for all ages, and more. It's also just a few steps from the train station, and a short tram ride from central Basel.
Private rooms and dorms are available, all with shared bathrooms. The dorms are quite large, but an all-female dorm is available.
The hostel offers free internet, a shared kitchen for those who wish to cook, and several comfortable common areas with TVs, books, and more. Laundry, luggage storage, and lockers next to each dorm bed are also available. And there is an outdoor terrace for the warmer months.
The friendly staff can help with anything you might need, including tour and activities booking and the arrangement of transportation.
With a large number of very positive reviews, it's no wonder that this hostel is very popular with travelers of all ages. Families are welcome, as are younger backpackers and other independent travelers. High ratings have been given for the modern and clean facilities, the friendly staff, and the fun and social atmosphere of the kitchen and common areas.
Gempenstrasse 64
,
Basel
,
Switzerland
,
A comfortable hostel for backpackers, groups, and couples
Dorm Bed:
$
48.80
Private Room:
$
48.80
Overall Rating:
83%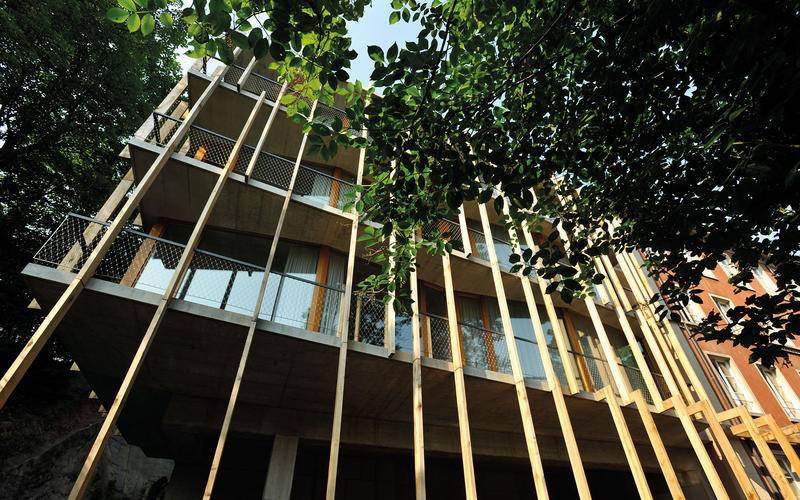 Take a look at the photos of this historic building that has been renovated into a hostel by world-class architects! The overall feel of the interior is modern and urban, while still offering all of the amenities that any traveler would want or need.
Private rooms with and without ensuite bathrooms as well as dorms are available. All rooms come in various sizes and at different prices, so there is something for everyone.
Breakfast is included, and served in the spacious and modern dining hall. Another 3-course meal is also available for an extra cost if needed, as is a mini-market and an onsite bar. The list of amenities just keeps going with free Wi-Fi, airport transfers, laundry, linens, luggage storage, bike parking, a conference room, common rooms with games, an outdoor terrace, rooms with balconies, and more.
The location is great, as it's not far from the train station and located close to the river (and some of the ferries). It's not far from the central area of Basel and a tram ride can get you anywhere in a hurry. As with other hostels in Switzerland, a free public transport pass comes with your stay.
A long list of positive comments and top-rated reviews are also in order for this hostel. They consistently receive high praise from guests for the clean, modern facilities as well as the fun social vibe. The staff is said to be helpful and friendly, too.
St. Alban-Kirchrain 10
,
Basel
,
Switzerland
,
Share This Article