Istanbul Hostels Near Sultanahmet (the Old City)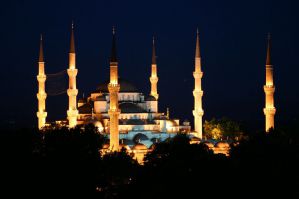 Istanbul is a city of activity. It has old world charm with cosmopolitan glitz. Many travelers head to Istanbul to see a unique culture with European conveniences.
Many visitors choose to stay near the area known as Sultanahmet. This is Istanbul's Old City and is where you'll find most of the area's popular attractions. It's a beautiful part of the city and also has a lot to offer in the form of restaurants and affordable accommodation.
How much do hostels in Istanbul cost?
| | |
| --- | --- |
| Average Dorm Price | $11 ($5 to $55) |
| Average Double Private Room Price (in a hostel) | $48 ($4 to $405) |
Dorm Bed:
$
10.12
Private Room:
$
17.72
Overall Rating:
96%
Big Apple Hostel is recently renovated and redecorated. It's conveniently located in the old city (Sultanahmet) in Istanbul and is close to the most popular attractions including the Blue Mosque, Hagia Sophia, Topkapi Palace, and more. It's also about a 10 minute ride from Taksim Square.
The hostel appeals to a youthful crowd who are looking for an affordable but social setting. The rooms are stylish, simple, and clean and the decor is welcoming. There are a range of room types available including mixed dorms, female only dorms, 4, 6 and 14 bed dorms as well as private rooms. Travelers from around the world stay in this hostel so it is a fun and dynamic setting.
Akbiyik Caddesi Bayramfirin Sok no:12 Sultanahmet
,
Istanbul
,
Turkey
,
Dorm Bed:
$
11.58
Private Room:
$
18.53
Overall Rating:
86%
Sultan Hostel is located just a few minutes' walk from the city's best attractions including the Blue Mosque, the Underground Cistern, the Hagia Sophia, and Topkapi Palace. The rooms are comfortable and cleen and the staff is friendly, welcoming, and English speaking. There's a bar on site that is a relaxing place to hang out. As a guest you'll also have access to free wi-fi, breakfast, and travel information.
There are a range of rooms available including dorms and private rooms. During the summer months you can enjoy the sea view from the terrace.
Guests arrive from around the world so there is a strong international feel with a lot of interesting people to meet and interact with. This is an excellent hostel whether you're traveling alone or with others.
Akbiyik Caddesi 21 Sultanahmet
,
Istanbul
,
Turkey
,
Dorm Bed:
$
12.00
Private Room:
$
17.50
Overall Rating:
99%
This unique guesthouse and hostel is a combination of a boutique hotel and a youth hostel. It appeals to a range of travelers and offers a diversity of rooms. It's located right in the heart of the city and is just a few steps from the Hagia Sophia, Blue Mosque, Topkapi Palace and more.
There are a range of rooms for all budget types including private rooms with private bathrooms and shared rooms of varying sizes. Rooms are air conditioned and shared rooms offer storage lockers (you must provide the padlock).
The location and uniqueness of this hostel make it a perfect option for visitors who want to be near everything in a comfortable, yet affordable setting.
Akbiyik cad (street) Amiral Tafdil sk. no.6 Sultanahmet / Istanbul
,
Istanbul
,
Turkey
,
Dorm Bed:
$
9.50
Private Room:
$
9.00
Overall Rating:
84%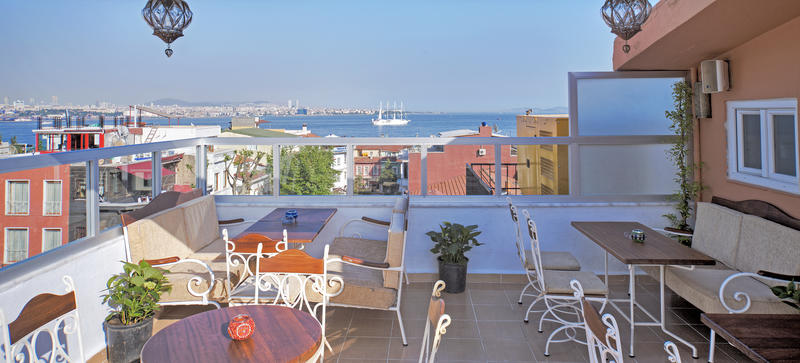 If you're looking for comfort, affordability, and convenience, then this is a great hostel for you. It's located in the middle of Sultanahmet and is close to many attractions. There are private rooms available with private bathrooms and satellite television. There are also four bed mixed dormitory rooms.
There's a fun terrace bar on site that serves discounted food and drinks. This is a great setting to meet other travelers and relax for awhile. Next door there is also an affiliated restaurant where you can have a complimentary breakfast during the winter months. Ten percent discounts are available for lunch, dinner and drinks as well.
Mimar Mehmet Aga Cad. no:16 Sultanahmet Istanbul
,
Istanbul
,
Turkey
,
Share This Article