Search Results
Perfect Hostel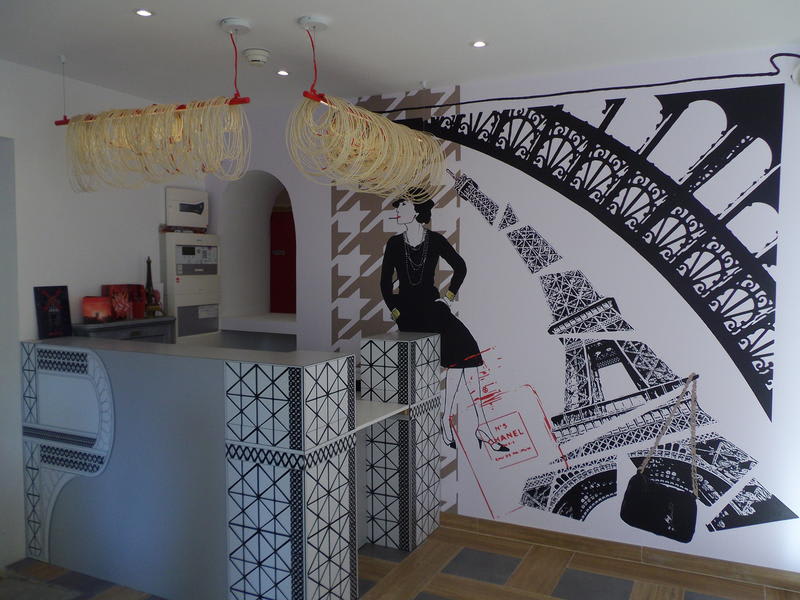 Perfectly located in Montmartre, and with plenty of homey comforts and modern facilities, anyone on a budget will be happy here. This quiet and secure hostel offers both dorms and private rooms at reasonable prices. They also offer a free breakfast, fun common areas, and a very helpful staff. This is a great option for anyone looking to explore the touristy side of Paris without the hassle of a loud hostel environment.
Guests
Amenities
Overall Rating:
97%
Smart Place Paris Gare du Nord by Hiphophostels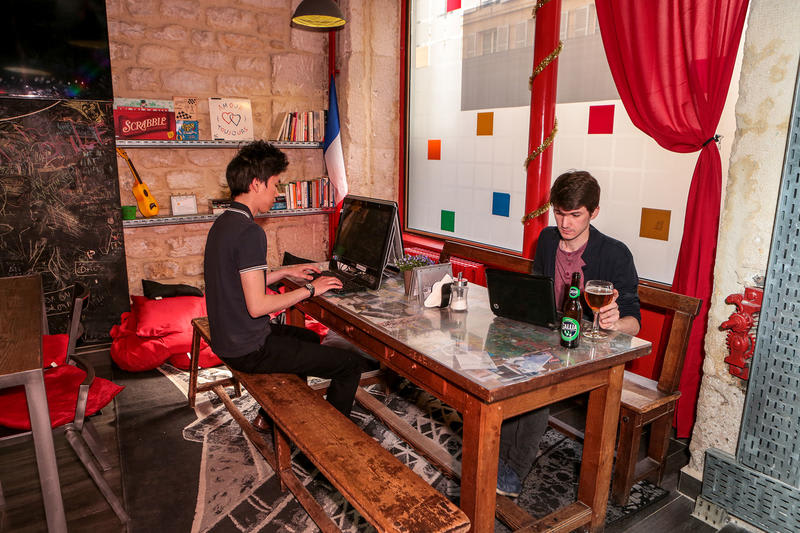 With a fun common area, a bar, a kitchen, and a variety of room types, this hostel offers everything a budget traveler would want. The location is great too, as it is close to metro and train stations that can get you around or out of Paris very quickly. During the busy summer months, the hostel is fairly social with a good crowd of guests eager to explore the city.
Guests
Amenities
Overall Rating:
86%
Le Village Montmartre by Hiphophostels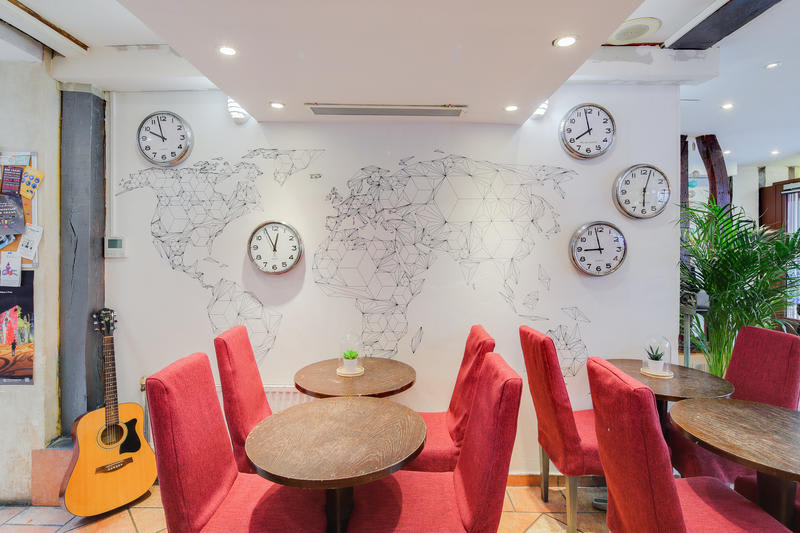 This smaller hostel is part of the Hiphophostels chain, which means that you're getting a reliable and top notch set of quality standards all set in a charming and historic building. As mentioned earlier, the location can't be beat. The staff is friendly and helpful, the rooms are historic but modern and comfortable, and the list of amenities is long. The common areas are nice (and there's a kitchen, too). And it's also close to public transportation. You really can't go wrong here if you're looking for a good base to explore Paris!
Guests
Activities
Amenities
Overall Rating:
82%
Absolute Paris Boutique Hostel
This hostel has a hotel-like feel to it, and the funky artistic decorations make it very memorable. The private rooms are fun with interesting decorations, and the staff is very friendly. The location is perhaps one of the best features of this hostel, as it is very close to a major metro hub (Republique Square). From here you can catch a train to anywhere else in the city within minutes, but it's also possible to walk from the hostel to many of Paris' best attractions such as Notre Dame and others in the city center.
Guests
Amenities
Overall Rating:
80%
JO&JOE Paris - Gentilly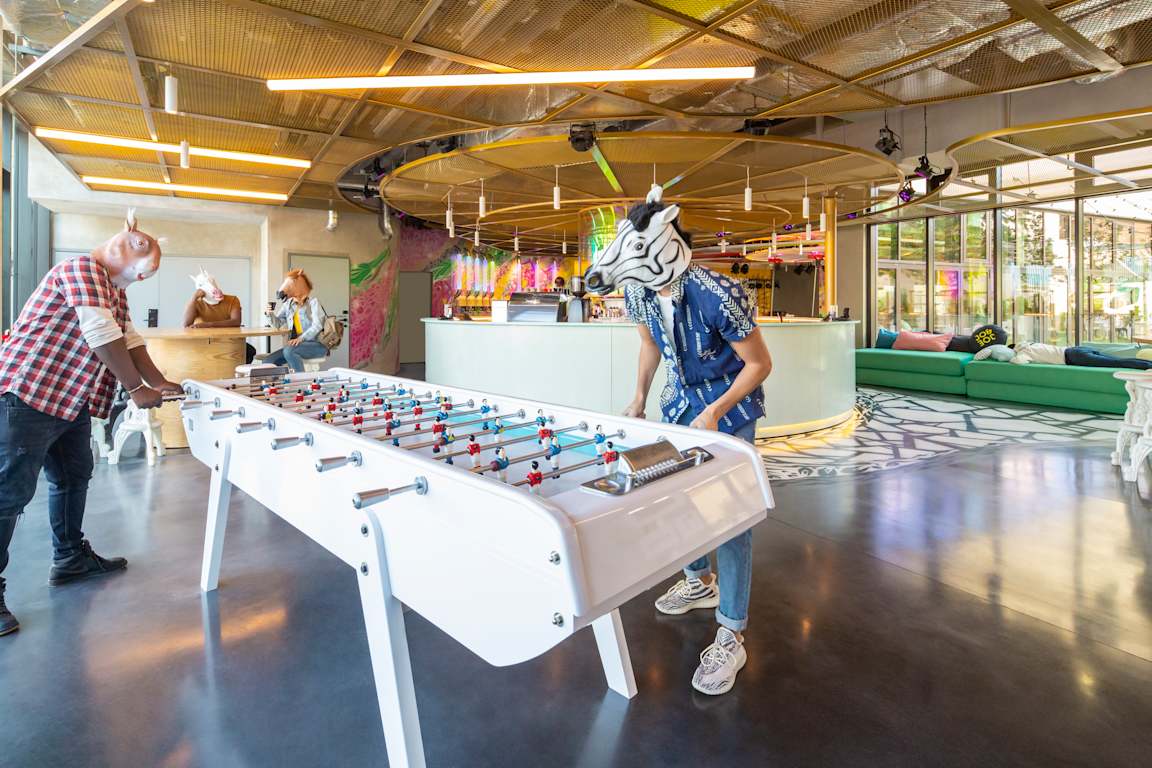 This hostel, designed by famous architects, has plenty of great amenities, a fun interior design, a nice outdoor seating area, and good prices. The hostel staff keeps everyone entertained by scheduling activities such as happy hours, live music, and other events through the week. And since this hostel is close to the University, plenty of younger travelers are often around, and other visitors come in just to eat at the restaurant, too.
Guests
Activities
Amenities
Overall Rating:
79%
Le Montclair Montmartre by River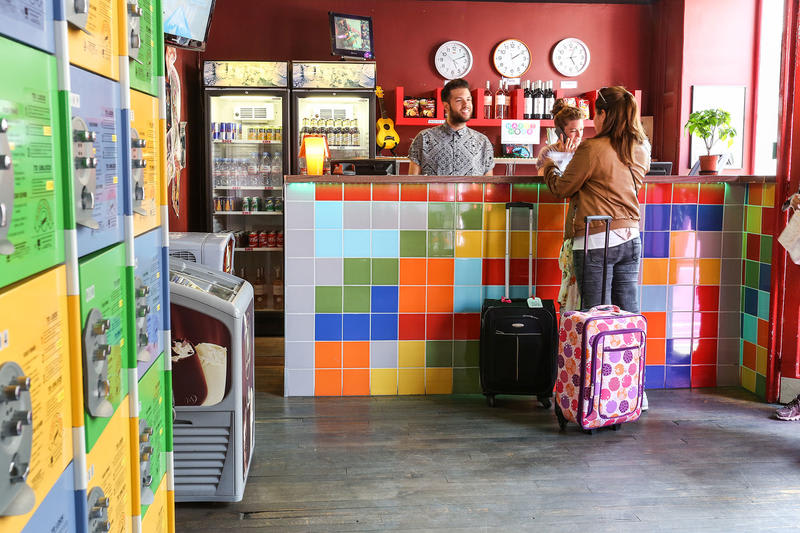 This hostel is part of the Hiphop Hostel chain, which has many locations around Paris (including others in Montmartre). The location is fantastic, as it's very close to shops, restaurants, cafes, and the cathedral. It's also near several metro stations.
A good number of younger travelers stay here, which means that this hostel is often quite social and fun for guests who want to meet up with other travelers. The breakfasts are a nice way to get everyone together, and the common rooms are comfortable and social, especially during the busy summer season.
The hostel itself is run by a staff of friendly professionals that will help you with everything you need. A long list of amenities is provided, too.
Guests
Activities
Amenities
Overall Rating:
77%
Le Regent Montmartre by Hiphophostels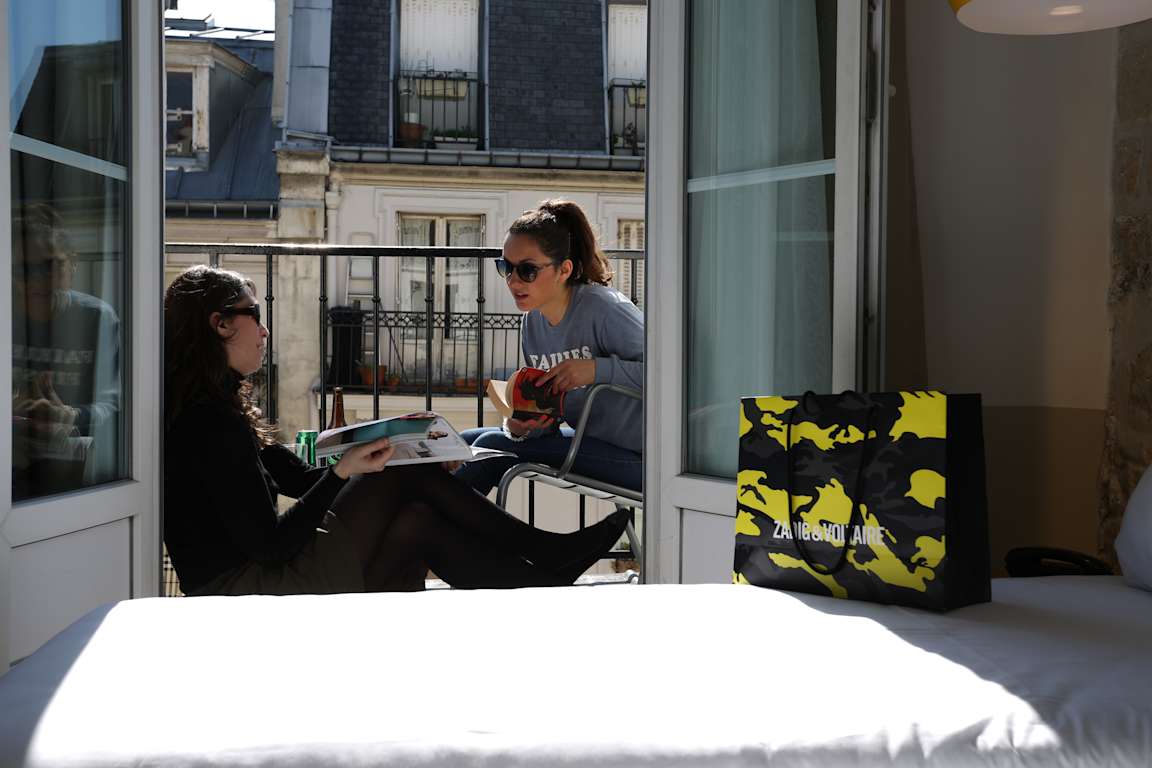 This is a solid hostel run by Hiphop Hostels, a popular chain in Paris. The quality of service is very good, and the amenities are nice. With a variety of room types, any budget traveler can have a home here. The location is fantastic, as it's just a few blocks from the cathedral in Montmartre. Plenty of shops, restaurants, and cafes are close by, too. And with the nearby metro station, you'll be anywhere you need to be in Paris in a matter of minutes.
Guests
Amenities
Overall Rating:
77%
Vintage Paris Gare du Nord by Hiphophostels
This cozy and comfortable hostel is in a great location and is full of other travelers. The vibe here is fairly social, and the rooms are modern and clean. While the rooms are a little small (this is Paris, after all), the staff is very friendly and the amenities are all nice. The location is also fantastic, as you can reach anywhere in Paris on the metro. It's not far from the Montmartre neighborhood. It's very close, but just far enough away to have much lower prices.
Guests
Activities
Amenities
Overall Rating:
74%
The Loft Boutique Hostel Paris by Hiphophostels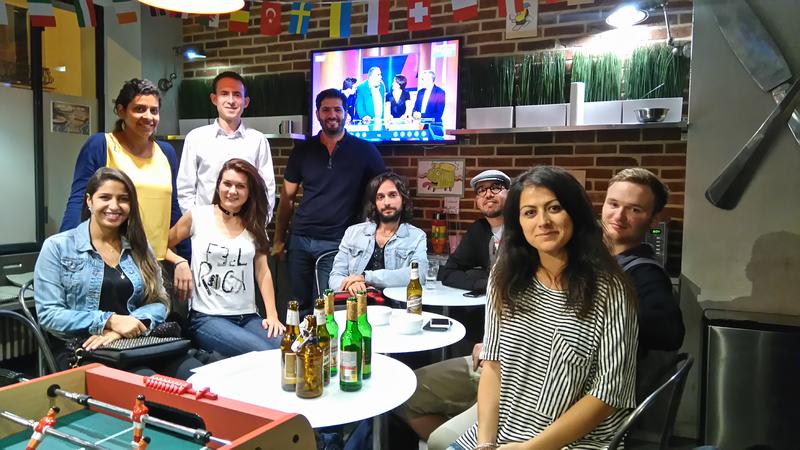 This branch of the Hiphop Hostel chain is located the Belleville section of Paris, not far from several metro stations. Here you'll find a smaller hostel with plenty of dorms and some nice private rooms. The common area is often full of other travelers hanging out, especially during the organized activities such as pizza night and breakfast. The on-site bar offers happy hours, and the dorms can get fairly social.
Guests
Activities
Amenities
Overall Rating:
0%
Young & Happy Latin Quarter by Hiphophostels
With an all-around great list of features and personality, this hostel is quite popular with budget travelers. They only have dorms, which means that it can be fairly social. They have a bar that provides some entertainment, and the kitchen area is always full of guests making meals which can lead to some great new friends. The location in the Latin Quarter is also nice, which means you're in the middle of the city close to many things (and the metro can take you anywhere else). Overall, this hostel has a great rating from thousands of past reviewers.
Guests
Amenities
Overall Rating:
0%
Change search parameters