Iran On a Budget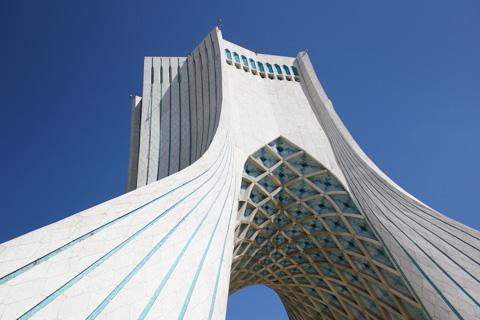 Located in the Middle East, Iran is part of the South-Central Asian Union, situated between the Gulf of Oman, the Persian Gulf, and the Caspian Sea. The nation is also bordered by Iraq, Turkey, Armenia, Azerbaijan, Turkmenistan, Afghanistan, and Pakistan. Historically known as Persia, the area encompassing Iran has seen conquests of Alexander the Great, the Arabs, and the Mongols, and was famously visited by Marco Polo.
And make sure you check out this great guide with travel advice on the country before you
visit Iran
.
At A Glance
Iran is characterized by diverse landscapes such as rugged mountains, high desert basins, forests, and plains along the coasts. Mount Damavand is the highest point, also the highest volcano in the world, while other mountain ranges of Iran include the Zagros Range mainly inhabited by pastoral nomads and the narrower Alborz Range. Most of Iran, however, is covered by two great deserts - the Dasht-e Lut (covered largely with sand and rocks) and the Dasht-e Kavir (covered mainly with salt). Both are virtually uninhabited. Given its varied landscape, Iran is an ideal destination for a wide range of activities including desert treks and excursions, skiing in the mountains, and swimming along the shores of the Caspian Sea and the Persian Gulf. Kish Island in the Persian Gulf has especially popular beaches. Qeshm Island, Iran's largest and the Persian Gulf's largest island, is famous for its wide range of ecotourism attractions such as the Hara marine forests. If you want to take all of this in, check out this suggested
itinerary for 2 weeks in Iran
that covers many terrific sights.
The nation is divided into seven main regions: Baluchistan, Caspian Iran, Central Iran, Khorasan, Persian Gulf Region, Iranian Azerbaijan, and Western Iran. The capital, Tehran, is located in the northernmost part of Central Iran. Other important cities include:
Hamedan: one of the oldest cities in Iran and in the world
Isfahan: the former capital and most popular tourist destination in the country; characterized by stunning architecture, a great bazaar, and tree-lined boulevards
Mashad: greatest city of Eastern Iran with an important mosque, the shrine of the martyr Imam Reza
Qom: one of the holiest cities in the Middle East, considered the "Jewel of Iran"
Shiraz: a former Persian capital, known for its gardens and famous poets
Tabriz: another historic capital with one of the oldest and largest covered bazaars in the world
Yazd: a remote desert city with wind-towers and an underground water system to keep houses cool
Qazvin: one of the oldest capital cities of Iran, known for its historic mosques, reservoirs, bazaars, caravansaries, and many notable cafes and restaurants. The first street of Iran, the "Sepah" street, is located in the middle of this city
For even more ideas, check out this suggested
itinerary of Iran for 2 weeks
which covers many of these locations.
Top Tourist Attractions
Some of the best attractions of Iran include sights like ancient cities, historic squares, mosques, shrines, palaces, and museums - all exhibiting unique examples of Middle Eastern architecture.
One of the most important historical sites in Iran is
Persepolis
, which is home to the impressive ruins of a vast city-like complex built over 2,500 years ago, near Marvdasht and the modern city of Shiraz. It was once a Persian capital and is today a symbol of Iranian nationality. Other ancient cities include places like Hegmatane (capital of the ancient Medes), Takht-e Soleyman (archaeological site), Pasargad (first capital of the Persian Empire), and Meimand (ancient village believed to be one of humanity's earliest remaining places of habitation on the Iranian Plateau), amongst others.
Another fascinating area to visit is the mountains of Gilan. Here you can find the village of
Masuleh
which is an amazing place to take in the traditional ways of life of the local people. Additionally, visitors can go hiking and experience the local cuisine here.
Also impressive is the Naqsh-e Jahan Square, located in Isfahan. One of UNESCO's World Heritage Sites, the square includes two mosques and a bazaar and is surrounded by buildings from the Safavid era. Isfahan is also home to a unique music museum which pays homage to Iran's rich musical traditions, showcasing more than 300 instruments from around Iran. The Ali Qapu Palace is another attraction of Isfahan, dating from the 17th century with seven floors of beautifully detailed architecture. These attractions and many more make Isfahan the most significant tourist destination of Iran.
Popular Foods
Meals in Iran are traditionally relaxed, drawn-out affairs with a range of dishes from pastries, fruits, and nuts to rice, kebab, soups, and flatbreads. Lunch can be served anywhere between 12-3 pm and dinner is often eaten after 8 pm. Alcohol is forbidden, except for some religious minorities, as are pork products. Rice is a staple for Iranian cuisine, often flavored with saffron and other spices, and served with kebab variations of chicken, beef, or lamb. Dishes are often garnished with grilled tomatoes, onions, and other vegetables and flavored with a variety of spices. The most popular Iranian soup is the vegetarian ash reshteh, made from herbs, chickpeas, and thick noodles, and adorned with yogurt and fried onions. Flatbreads are served at breakfast with herbs, feta cheese, and a variety of jams, or as an accompaniment to meals.
Transportation
To enter Iran, a visa is required for the citizens of all countries except Lebanon, Turkey, Malaysia, United Arab Emirates, Oman, Russia, Armenia, Georgia, Azerbaijan, Venezuela, Tanzania, Nicaragua, Bolivia, and Ecuador. United States citizens can apply for a visa at the Iranian Interest Section of the Pakistani Embassy in Washington; however, they must have an MFA-approved guide to accompany them for the entire trip as well as an exact itinerary prior to traveling.
International flights mainly enter Iran via Imam Khomeini International Airport, located 37 kilometers southwest of Tehran. Iran Air and Mahan Air connect Tehran with some of the major European cities as well as destinations in Asia and Middle East. European companies landing in Tehran include British Midland International, Lufthansa, KLM Royal Dutch Airlines, Alitalia, Turkish Airlines, Austrian Airlines, and Aeroflot. Middle-Eastern airlines include Saudi Arabian Airlines, Emirates, and Etihad.